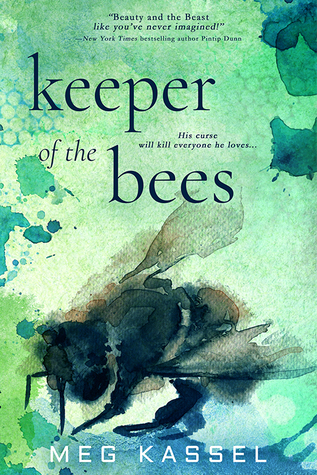 RELEASE DATE: September 4th, 2018
AUTHOR: Meg Kassel
GENRE:  Young-Adult, Fantasy, Paranormal, Romance.
PUBLISHER:   Entangled: Teen
SUMMARY:
KEEPER OF THE BEES is a tale of two teens who are both beautiful and beastly, and whose pasts are entangled in surprising and heartbreaking ways.
Dresden is cursed. His chest houses a hive of bees that he can't stop from stinging people with psychosis-inducing venom. His face is a shifting montage of all the people who have died because of those stings. And he has been this way for centuries—since he was eighteen and magic flowed through his homeland, corrupting its people.
He follows harbingers of death, so at least his curse only affects those about to die anyway. But when he arrives in a Midwest town marked for death, he encounters Essie, a seventeen-year-old girl who suffers from debilitating delusions and hallucinations. His bees want to sting her on sight. But Essie doesn't see a monster when she looks at Dresden.Essie is fascinated and delighted by his changing features. Risking his own life, he holds back his bees and spares her. What starts out as a simple act of mercy ends up unraveling Dresden's solitary life and Essie's tormented one. Their impossible romance might even be powerful enough to unravel a centuries-old curse.
This book is for everyone who falls in love with the villain. This book is for everyone who doesn't fit a mold—on the outside, or the inside, or both.
Keeper of The Bees is a companion novel to the Black Bird of The Gallows but can be read as a standalone. Well, I immensely enjoyed reading this book. I enjoyed it even more than the first book. It's a unique beauty and the beast retelling. I loved the main characters Essie and Dresden. They're amazing yet beautifully flawed in so many ways. The plot was well written and I loved the whole supernatural concept. After finishing the first book, I really wanted to know more about the Beekeepers and the Harbingers, and I'm so glad that the author came up with this companion novel.
The story follows Seventeen year old Essie and an Eighteen Year old Beekeeper named Dresden. Since she was a child, Essie was suffering from delusions and illusions that only she can see. It's like a curse that runs in her family and they named it as The Wickerton Curse. The arrival of beekeepers and Harbingers means there's going to be a huge disaster in that place where a lot of deaths will occur and this time they arrive Essie's town. When Dresden feels a strange pull towards something, he meets a beautiful lonely girl who can actually see his real appearance. She doesn't fear his constantly moving face and his bees instead she says that he's beautiful. Dresden's bees wants to bite her but he wouldn't let them. They both feel a strange connection towards each other. Dresden feels a forbidden attraction to her. He doesn't want to meet her but he couldn't help it. One meeting becomes so many and they both deeply fall for each other, but with their curse they can never be together. Is their love strong enough to break a curse?
I loved all the characters! Essie and Dresden were pretty amazing. Essie was a sweet quirky girl with a strong heart. She's so adorable including her flaws. Her strange illusions were pretty funny sometimes. I never read a character like Essie and she was such a delight to read. I loved Dresden. He is a complex character who's suffering from loneliness. He doesn't like being a beekeeper, but to survive he needs to do his job. Unlike other beekeepers he still has some humanity left in him. When Essie and Dresden meet they build a emotional connection which eventually grows into something strong. Together they're so adorable and I enjoyed the sweet romance between them. I didn't minded it was an insta-love.
As for the secondary characters, I liked Micheal, Essie's Aunt and Grandma,  Lesh, and finally the strawman aka stitches. Micheal is an harbinger and I quite enjoyed the unique friendship between him and Dresden. Essie's Aunt Bel is a strong woman. She cares for her niece and also quite protective of her. I really loved her. Essie's Grandma Edie was fun. Like Essie she's also suffering from their family curse and she seems to know a lot about the beekeepers and the harbingers. The Strawman guy was a mysterious character with a creepy appearance. I don't want to give away anything about him but I also loved his character. There's a cameo appearance of Angie and Reece from the first book and I'm so glad to know they're having a happy couple life.
The plot was interesting and engaging. I really enjoyed the storyline and the unique concept. It was a fun book to read. The pacing was also good and there isn't a dull moment throughout. It's not a book filled with twists and turns, but the entire journey was entertaining so you wouldn't be left bored. The writing was beautiful. The story was told in dual first person POV. I really enjoyed reading this book from Essie and Dresden's POV's. I loved the magical aspect. The first book was all about harbingers, but in this book we get a beekeepers POV and why their life is even more miserable than the harbingers. We also get to know more about the evil strawmen who have the strong power over both the harbingers and the beekeepers. They're like a supernatural police who'll punish the one's who gets out of control and meddle with human's lives.
Overall, I loved this book! It was an entertaining read filled with magic, curses, family, friendship, and a forbidden romance. The ending was pretty satisfying and it left me wanting for more of this world. Anyways, I can't wait to know what the author has in store for us next.
Recommend it?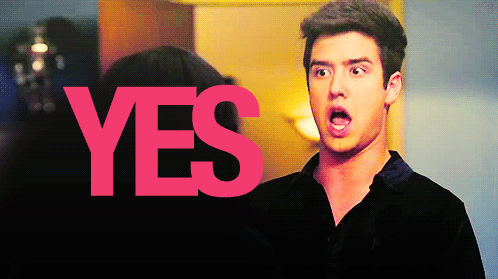 I highly recommend this book if you're into YA paranormal romance, and B&B rettellings. 
MY RATING:


[4/5 Stars]
So, What do you think of this book? Have you read it yet? Do you Plan to read it?
Please feel free to comment below!
See You In The Next Post and Have a Great Day!

 🙂