RELEASE DATE: August 14th 2018
AUTHORS: Annie Sullivan
GENRE:  Young-Adult,  fantasy, Retelling, Adventure, Magic, romance.
PUBLISHER:  Blink
SUMMARY:
Gold is wealth. Wealth is power. Power is a curse.
King Midas once had the ability to turn all he touched into gold. But after his gift—or curse—almost killed his daughter, Midas relinquished The Touch forever. Ten years later, Princess Kora still bears the consequences of her father's wish: her skin shines golden, rumors follow her everywhere she goes, and she harbors secret powers that are getting harder to hide.
Kora spends her days locked in the palace, concealed behind gloves and veils, trying to ignore the stares and gossip of courtiers. It isn't until a charming young duke arrives that Kora realizes there may be someone out there who doesn't fear her or her curse.
 But their courtship is disrupted when a thief steals precious items from the kingdom, leaving the treasury depleted and King Midas vulnerable. Thanks to her unique ability to sense gold, Kora is the only one who can track the thief down. As she sails off on her quest, Kora learns that not everything is what it seems—not thieves, not pirates, and not even curses. She quickly discovers that gold—and the power it brings—is more dangerous than she'd ever believed.
Midas learned his lesson at a price. What will Kora's journey cost?
A touch of Gold was a unique retelling of King Midas and his golden touch. I've never read King Midas retelling and I quite enjoyed reading this book. The author did a great job on writing her own version of tale. It has sea adventures, pirates, magical curses, gold, and sirens. The whole journey was a magical ride. Even though the plot was predictable for me, I really had fun reading this book. It was really a great debut and I'll definitely look forward to more books from Annie Sullivan. For now, it's a stand-alone novel but the ending felt like there might be a chance of another book in the future.
King Midas has once had the ability to turn all he touched into Gold. His gift soon turns into a curse when he nearly killed his Seven year old daughter Princess Kora. Since then, he relinquished his touch, but the side effects of the curse were still remained. Her  daughter's skin was turned into a shining gold which changed her life forever. For Ten years, she was hidden inside her palace wearing Veils to cover her face. Soon rumors had spread across the kingdom and all her suitors have fled from her with fear after seeing her golden face. Since her curse, she was all alone her life and no one wants to befriend her except for her cousin Hettie, but it all changes when she meets the handsome Duke Aris Wystilos who doesn't fear her touch or her curse. Their courtship was disrupted when a thief steals her father's cursed gold. Even though the curse has left her father, he still needs the gold to survive. Thanks to her curse, Kora has the ability to track the gold, so with the help of Aris she sets on a journey to bring back her father's gold and then she meets the insufferable swanflight Captain Royce who isn't happy with involving in their dangerous mission. For years, Kora had thought her golden skin and her abilities as a curse but she never expected the amount of power it can bring and how dangerous it can be.
Kora was a pretty likable character! She's innocent, sweet, and naive princess with a strong heart. She loves adventure but she was bound between the palace walls for her safety. I  really enjoyed her character development. Aris was a charming duke with hidden agendas and when his truth was finally revealed, I wasn't really surprised because I saw that coming from the start. Captain Royce was an aloof and broody captain, but he really cares for his crew. He's definitely my favorite character in this book. I actually loved his character from the start and I wanted to know more about him.  I really enjoyed the romance even though it felt a little rushed. To not spoil the story for you guys, I'm not going to say anything about it. As for the secondary characters, I loved Hettie and Rhat. Hettie started as a noble brat, but soon she warmed up to me and I can't help but like her. She was really fun and I enjoyed the friendship between  her and Kora. Rhat is one of Royce's crew and a man with a golden heart. He adores Hettie even though she acted like a pompous brat sometimes. I quite enjoyed the romance between them. It was super adorable. I almost forgot about the twins, Phipps and Thipps. They brought more humor to the plot. I like the villain Captain Skulls. He was creepy and somewhat disgusting. He has a nasty fetish of collecting Skulls *shudders*. 
The plot was interesting and engaging! I love books with sea adventures and this book was a delight to read. It has everything I ever wanted in a YA fantasy. It was the perfect combination. Despite the predictable storyline, I wasn't bored at all. I really wanted to know how Kora's journey ends. The plot twists were pretty good. I actually figured them out early, but I enjoyed how they played out well in this book. Besides the creepy villain, the Sirens and the gold was a nice addition to the plot. The writing was Captivating. I loved it. The whole book was told from Kora's first person pov. The medieval setting was good, but honestly it isn't a unique world. The curses and magic seemed very interesting and I'd love to know more about them.
Overall, I really liked this book! It was an easy read with an enjoyable plot. I'm not fan of the ending, but I really hope there's more of Kora's adventures. 
Recommend it?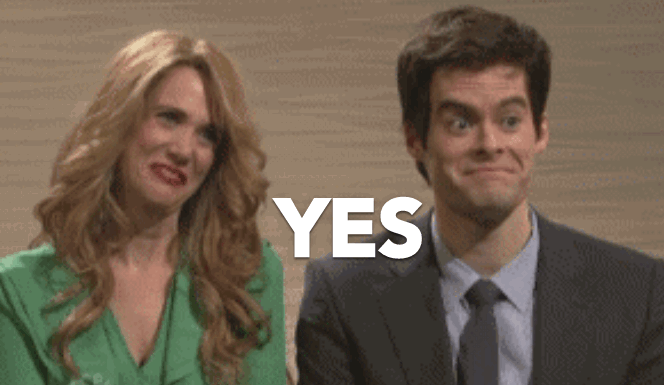 I highly recommend this book if you're into fairy tale retellings! 
MY RATING:


[4/5 Stars]
So, What do you think of this book? Have you read it yet? Do you Plan to read it?
Please feel free to comment below!
See You In The Next Post and Have a Great Day!

 🙂