RELEASE DATE: May 14th 2018
AUTHOR:  R. Scarlett
GENRE: New-Adult, Contemporary, Romance. 
PUBLISHER: Scarlett Publishing
SUMMARY:
Prelude in the American Gods series.
Young. Wealthy. Elite. Attractive. The gentlemen's secret society at Yale was filled with them.
And Nathaniel Radcliffe, the bane of my existence, was one of them.
As the right hand of the American Gods, he was conceited and arrogant. A dangerously handsome man in a tailored custom suit and shiny black oxford loafers.
The classroom was our battlefield. We made a sport out of arguing and debating, ready to do anything in order to win over the other.
Deadly opponents, deadlier minds.
I'd sworn I'd never give him the upper hand, until…
The secret I've been hiding for the last three years?
He just discovered it… and now he has all the power.
"There was something untouchable, something holy and unholy about the boys. Sacred and sinful all at once. Bastards of Grace. Fame, wealth and power poured out of them. They were the things of legends and myths."
Filthy Gods is a prequel novella to the new series American Gods by R. Scarlett. This was actually my first R. Scarlett book, but I've been wanting to read her books for a while. Well, this was an enjoyable read, but the story wasn't anything new or unique. I've read a lot of books with the similar aspects so the plot felt a little cliched and predictable to me. I'm not saying that I didn't like it because I really had fun reading this book, but I wish it was a full length novel. I was expecting a slow burn romance, but things progressed way too fast between Nathaniel and Juliette, and boy there is a lot of steamy scenes in this novella.
Nathaniel and Juliette has been rivals in their school for three years. Nathaniel comes from a rich family and Juliette comes from a poor family. She's the only scholarship student in her school, but no one knows about her financial background. In order to keep the scholarship, she needs to be the top of her class, but one guy stands in her way who always scored higher than her, the arrogant Nathaniel Radcliffe. He's filthy rich and one of the american gods. The classroom is their battlefield and he loves challenging her every move. During the summer break when Nathaniel discovers her secret, he finally gains the upper hand and makes a deal with her that she couldn't refuse.
Nathaniel and Juliette are interesting characters, but honestly I'm unable to connect emotionally with them. They both have some history and we only get some flash backs. I wish it was a full length story starting from their school days. Nathaniel is arrogant, alpha male, and spoiled rich guy whereas Juliette is smart, determined, and hardworking girl. They're complete opposites and comes from different backgrounds, but they couldn't deny the chemistry between them. Their romance was explosive, sexy, and sizzling hot. We also meet the other three characters Gabe, James, and Arsen. Gabe is kinda mysterious and calm guy in the group. The first book is about him and I'm looking forward to it. James and Arsen are both troubled kids with a lot of emotional baggage. Out of these four gods, these two guys piqued my interest the most because I love flawed and complex characters. I can't wait to read their stories.
The plot was fun and entertaining. It's not an emotional college romance and the plot was quite predictable. It's a rich boy and a poor girl romance, and I actually like this trope. Add to that, it is also a hate-to-love romance which is one of my favorite trope.  The sex scenes were quite erotic and a little bit dirty so if you're aren't into that then steer away from this book. There is an attempted sexual assault so be warned. The story was pretty much fast paced and there's never a dull moment. The book was told in Juliette's first person POV. I really liked the author's writing style and I flew through the pages easily without any struggle.
Overall,  It was nothing spectacular but I had fun reading it. I think I would've given this a four star if it was a full length novel. Anyways, I can't wait to check out Gabe's book.
Recommend it?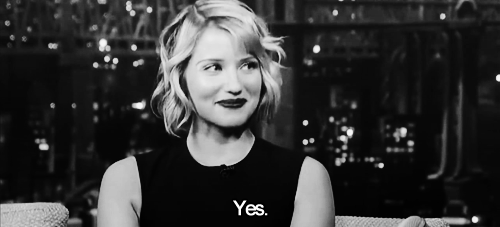 Despite issues, it was a good read and I highly recommend it if you like hate-to-love/forbidden/rich boy-poor girl romance.

MY RATING:
[3.5/5 Stars]
So, What do you think of this book? Have you read it yet? Do you Plan to read it?
Please feel free to comment below!
See You In The Next Post and Have a Great Day!

 🙂