RELEASE DATE: July 28th, 2017
AUTHORS:  Natalia Jaster
GENRE: New-Adult, Fantasy, Adventure, Survival, Romance. 
SUMMARY:
A Hotheaded Prisoner
In the Kingdom of Summer, they say she's mad—made of madness, made of fire.
Locked in a cage by the sea, Flare dreams of escape. She yearns for the day when she'll flee to a place only she knows, a hidden world of mystical waters and gilded sands.
The island is calling to her. And she won't let anyone keep her from it.
Especially not him.
A Coldhearted Prince
They say he's cruel—crowned of cruelty, as cold as ice.
A prince whose gaze cuts like the incisions he administers within his lab. Jeryn has sailed beyond his kingdom for the Trade, to bargain for those wild, imprisoned fools that make his skin crawl.
By law, they're subjects meant for experimentation. And easy to despise.
One in particular. A girl seething at him from behind bars, with burning eyes and ready fists.
A Mythical Shipwreck
But on the cusp of transport, the tide rages. That uncharted island awaits, a dark tangle of foliage where creatures slither in the mist and poisons lurk in the flora.
Stranded, the prince and prisoner must fight to survive. In this mysterious rainforest, they must band together…if they don't slay one another first.
Or become something more to each other.
Something just as dangerous.
"In the daylight, you're bold.
By the firelight, you're brilliant.
Under the night light, you're enduring.
Always you're lasting"
Dare is the second book in the Foolish Kingdoms series. I've been so looking forward to read this book since I've finished the first book Trick which I really loved. After reading Dare's synopsis, I'm totally sold. It really sounded like another great hate to love romance which I'm a total sucker for. So, I Knew I had to read it ASAP. Well, I enjoyed this book as much as I did with the first one. This book gave some Blue Lagoon Vibes, and boy, did I loved it. The characters Flare and Jeryn were pretty amazing. I loved reading their story even though I found the pacing a bit slow. The whole setting was quite fascinating. Besides the wonderful slow burn romance, this book also focused on mental disorders. Seriously, I've never read a fantasy book that represented mental illnesses because you usually find them in contemporary books. So, it was very refreshing.
"Love was a danger to all. To the heart. To sanity.
Yet all dared to have it. Because it gave life."
Flare is born a fool and one day she was caught by the summer soldiers just because she's made of madness that she didn't even understand. She was only Ten years old when she was locked up in a cage and since then she always dreamed of escaping to her mystical island. Now she's seventeen and still a prisoner in her cage, but she hasn't lost her hope yet. When a cruel winter Prince arrives in Summer for the fools trade, he surveys the imprisoned fools and then his eyes land on the fiery gaze of Flare who refuses to stand down without a fight. To him, they're just test subjects meant for experimentation and he despises them. For the greater good of humanity, he doesn't feel guilty about sacrificing them. After a mythical shipwreck, Flare and the cold prince both find themselves stranded on a mysterious rainforest island which everyone believed was a myth. They hate each other, but In order to survive in the wildness, they need to work together even if they don't trust each other. Hence begins an unlikely relationship between a prisoner and a prince which soon turns into a friendship and later evolves into something forbidden and equally dangerous.
"Our language was the sand and snow, the rain and tides. Our language was a ferocious and hidden one, an isolated one, a language of survival. It was a rainforest."
I loved Flare! She's wild, feisty, stubborn, fearless, and very much determined. She stood strongly on her beliefs and never gave up without a fight. On the other hand Prince Jeryn is smart, calculated, cold, and arrogant. He's such an intriguing character and I quite enjoyed his character growth throughout, it's one of the best things I loved about this book. The very slow burn romance between Flare and Jeryn is quite well done, I absolutely loved it. I'm glad it wasn't rushed and I really enjoyed how they communicated with each other. Flare is actually a mute but Jeryn got the words  by reading her lips. Their relationship grew very slowly and when it turned into something more intense, things started to get hot and heavy between them. Their love was so beautiful and strong that I couldn't help but rooting for them. They're polar opposites but together they're perfect. And finally I'd like to mention another character that stole my heart, he's called the Little Knight. He's a tiny little frog who adored Flare and followed her everywhere. He's so cute, loyal, and adorable. I wish I had a loyal companion like him. I almost forgot to mention that my favorite couple from the first book made an appearance at the end of the book and I really liked seeing them once again.
"I felt in us science and spirit, caution and curiosity, sanity and wildness, realness and myth, the normal and the strange. There was sense and madness everywhere, love and hate. We'd dared to explore both, a prince and a drifter, a cold boy and a flaming girl, a healer and a sand sketcher. Our story happened."
This book is mostly a character driven plot. If you like Character driven Plot then you'll  love this book. The Pacing seemed slower than the first book but It didn't bother me much because I really enjoyed the story and the adventurous journey of Flare and Jeryn. Their story was so addicting and captivating, I never got bored. Things seemed a bit rushed at the end, but it's not a big deal. The characters are well built and well developed.  The author perfectly represented the mental disorders like anxiety, panic attacks, and Paranoia etc. The writing was simply superb. I loved the poetic writing style of the author. The book was told in Flare's first Person Perspective and Jeryn's third person perspective. The world building was fantastic. I loved the whole landscape of the rainforest Island, it was beautiful but also deadly. There's actually no real magic in this book but the whole journey will definitely feel like a magical experience.
"For wrongness and violence come in many guises, as do goodness and innocence. Nature distinguishes us all, not merely some of us. Thus, our job is not to exclude blindly. Our job is to unite sagely."
Overall, I loved this book! It's a beautiful story of Adventure, Survival, Love, Healing, and Redemption. The ending was just perfect, I loved it. I really can't wait to know what Jaster has in store for us next. 
Recommend it?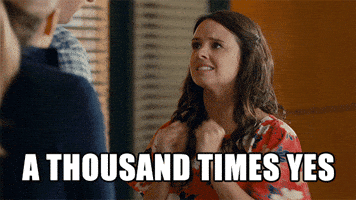 I highly recommend this book to everyone who loves books with flawed characters and enemies to lovers trope. It can be read as a stand-alone, but I  highly recommend reading the first book before getting into this one.   

MY RATING:
[4/5 Stars]
So, What do you think of this book? Have you read it yet? Do you Plan to read it?
Please feel free to comment below!
See You In The Next Post and Have a Great Day!

 🙂