RELEASE DATE: June 05th, 2018
AUTHOR:  Sara Wolf
GENRE: Young-Adult, Fantasy, Romance. 
PUBLISHER: Entangled Teen
SUMMARY:
Zera is a Heartless – the immortal, unageing soldier of a witch. Bound to the witch Nightsinger ever since she saved her from the bandits who murdered her family, Zera longs for freedom from the woods they hide in. With her heart in a jar under Nightsinger's control, she serves the witch unquestioningly.
Until Nightsinger asks Zera for a Prince's heart in exchange for her own, with one addendum; if she's discovered infiltrating the court, Nightsinger will destroy her heart rather than see her tortured by the witch-hating nobles.
Crown Prince Lucien d'Malvane hates the royal court as much as it loves him – every tutor too afraid to correct him and every girl jockeying for a place at his darkly handsome side. No one can challenge him – until the arrival of Lady Zera. She's inelegant, smart-mouthed, carefree, and out for his blood. The Prince's honor has him quickly aiming for her throat.
So begins a game of cat and mouse between a girl with nothing to lose and a boy who has it all.
Winner takes the loser's heart.
Literally.
*eARC received from the publisher Via Netgalley in exchange for an honest review*
"I am no flower to be ravaged at your whim, angry wolf—I am your hunter, bow cocked and ready. I am a Heartless."
Oh, this book was so entertaining! I love Sara Wolf's books and I've been very excited to read this book since I first heard about it because it sounded very intriguing and also the cover looks so pretty.  Well, she didn't disappoint me. I absolutely loved this book. It felt like I was reading a dark fairy tale and I quite enjoyed the main character Zera. She's definitely the best thing I loved about this book because I just love snarky heroines. I also enjoyed the world building, the engaging plot, interesting characters, and the forbidden romance between Zera and prince Lucien. I actually thought that this was a stand-alone novel, but It's a trilogy and I'm so glad that there's going to be another book because I really want more of this world and its characters. 
Sixteen Year old Elizera aka Zera is a heartless and immortal because she doesn't age and nothing can kill her. All the heartless are the soldiers of their witches. Zera was bound to the witch named Nightsinger who turned her into heartless three years ago when bandits murdered her entire family and she saved her life. With her heart stored in a glass jar, Zera needs to obey her witch's every command. Since her turning, Zera didn't see the outside world except for the woods surrounding them. For three years, she longed to become human again. When Zera is given a new mission which could finally bring her freedom that she longed for, she doesn't hesitate to take it. To prevent another Sunless war between Humans and Witches, Zera needs to bring Crown Prince Lucien's heart in exchange for her freedom but it's a risky mission because If she gets discovered, Nightsinger will destroy her heart rather than see her tortured by the ruthless nobles. Crown Prince Lucien d'Malvane hates the royal court because he knows the poison that's filled in their minds. Every girl in the kingdom is competing for a place beside him because of his royal status. In the Spring Bride Offerings, he needs to choose a bride even though he feels it was totally ridiculous and embarrassing. And then he meets the smart mouthed Lady Zera who's not afraid to challenge him. Zera needs to lure the prince into her trap so that she could finally steal the heart beating inside his chest. With so many lives at stake, Zera had to complete this mission without fail, but she never expected to start falling for him. 
I enjoyed all the characters in this book. The main character Zera is totally badass! She's strong, fearless, smart, witty, cunning, and beautiful. Her wittiness is definitely the best part I liked about her. She's a heartless monster, but she's really not cruel because she does possess feelings. Everyday she fights with the monster inside her to keep the last ounce of humanity left in her. She eats raw meat to stave off the monster's raging hunger, but if she eats normal human food bloody tears will start falling from her eyes which is a painful experience for her. Lucien is a prince with many identities and I quite enjoyed his character. He's arrogant and also charming. He's not like the other ruthless nobles and honestly wants to help his people who're struggling to live, that's very admirable. I also liked Malachite, Lucien's bodyguard and also his best friend. He's a very intriguing character and I really didn't expect him to be so funny. He's totally hilarious! I want more of him! Lady Y'shennria, Zera's fake Aunt is a nice addition to the plot. She tutors Zera in etiquette even though she fears her. I enjoyed every interaction between them and how Zera constantly sought her approval. And next we have, Fione. She belongs to a noble family and she has her own agenda. She might look fragile and vulnerable, but she shouldn't be underestimated.
The plot was very interesting and refreshing! I was hooked to the story from the start till the end. Even though it was a bit predictable, it was well executed and never left me bored. To be honest, this book was focused more on the characters and less on the plot but I still enjoyed every minute of it because I really enjoyed the characters and their relationships. The slow romance between Zera and Lucien was well developed and I'm glad that it wasn't a insta-love thing. I loved every interaction between them and not to forget the witty banters. The twists and turns made the story interesting but the last one was quite shocking, I didn't see that coming. I loved the writing style of the author, It was simple yet addicting. I liked reading the book from Zera's POV, but I might've enjoyed this book a bit more if it was told in multiple POV's. The world the author created was very fascinating filled with magic and some interesting supernatural creatures. I would love to explore more of this world.
Overall, I loved this book! Despite some cliched and predictable parts, this was quite an entertaining read. It was really a great start to a new series and that cliffhanger at the end had left me wanting for more. I seriously can't wait to read the next book.
Recommend it?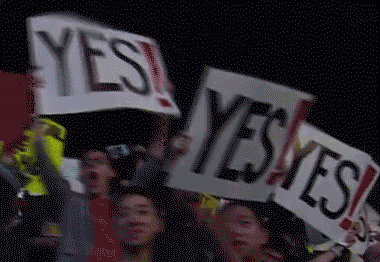 I highly recommend this book to all the YA fantasy lovers who loves dark fairytales with snarky heroines. 

MY RATING:
[4/5 Stars]
So, What do you think of this book? Have you read it yet? Do you Plan to read it? Have you read any of Sara Wolf's books?
Please feel free to comment below!
See You In The Next Post and Have a Great Day! 

🙂