RELEASE DATE: March 01st, 2018
AUTHOR: Melinda Salisbury
GENRE: Young-Adult, Fantasy.
PUBLISHER: Scholastic Fiction
SUMMARY:
Sorrow all but rules the Court of Tears, in a land gripped by perpetual grief, forever mourning her brother who died just days before Sorrow was born. By day she governs in place of her father, by night she seeks secret solace in the arms of the boy she's loved since childhood. But when her brother is seemingly found alive, and intent on taking control, Sorrow has to choose whether to step aside for a stranger who might not be who he claims to be, or embark on a power struggle for a position she never really wanted.
Okay, this book is a bit different from what I was expecting. I haven't read Melinda Salisbury's debut series the Sin Eater's daughter, but I really wanted to give this a shot because the synopsis very very intrigued me. If you're hoping for an action packed magical adventure then this book is not for you. This book is mostly about power and politics with a dash of magical elements. I'm not really fond of books that mostly focus on politics and this book has lots of it, but surprisingly I still found myself enjoying it. I really liked the plot and concept of this book. The writing and the world building was captivating. I liked the main character Sorrow Ventaxis, she was truly incredible. I had some issues with some aspects, but overall it was an enjoyable read.
Seventeen Year old Sorrow Ventaxis is the princess of the Rhannon, a country which is in mourning after the death of the heir Mael seventeen years ago. Colors, Arts, Celebrations, and even smiling is banned in the country. When Sorrow's father, the high chancellor falls ill  after years of grieving for his son and wife, she takes his place and rules in his stead. Currently Rhannon is in a bad position and it's on the brink of collapsing. Sorrow lost her hope for her father who wouldn't want to come out of his grief and save the country. With no choice left, She reluctantly plans to take over his throne so that she could change her father's laws and save the country by bringing it back to its former glorious state, but her entire world turns upside down when a man makes an appearance and claims that he is the lost heir. Sorrow is not ready to believe the impostor as her elder brother but she doesn't have any proof. Even if he is her brother, can she step aside and give a complete stranger the control to rule her country which is currently in poor state or will she fight against him for the power. 
Sorrow is a strong protagonist with a vulnerable side. She's very determined, selfless, and a fearless person who isn't afraid to break the rules in order to find the answers but when it comes to politics she's a bit naive and lacks confidence in ruling the country because she has spent most of her life in between the palace walls and she's afraid that people wouldn't accept her. She never found love from her father who really didn't care about her since she was born. Yep, that guy is the worst father figure. The secondary characters were pretty interesting but I had a hard time connecting with them. Rasmus was a mysterious character but he wasn't fleshed out well enough. I don't know if it was intentional but his character really lacked depth. The relationship between Rasmus and Sorrow was a bit confusing but the steamy scenes between them were pretty hot though. On the other hand we have Luvian Fen. He's arrogant, cocky, smug, smart, and witty. I liked this guy as soon as he made his appearance. I'm just sucker for witty and arrogant guys and I'm totally rooting for him. I also liked Irris, Sorrow's best friend and also adviser. She's always there for her whenever she's down or whenever she needed her good advice. Yeah, that's what best friends are for. Charon, Rhannon's Vice Chancellor and Irris father is another character that I really liked. He cares for Sorrow like she's his own daughter and he always looked after her well being. I don't want to give out anything about Mael, but I just want to say that I felt a bit sad for him.  He was such a sweet guy and I want to know more about him. 
The plot was interesting! Some parts were easy to figure out, but it didn't affect my enjoyment at all. The pacing was good it was neither slow nor fast it's somewhere in between. I liked the twists in the plot even though some were predictable. The only issue I had with this book was that it lacked in action which is something I always look forward in YA fantasy. Nonetheless, I still enjoyed all the political drama and also the folklore representation. The writing was pretty good, but to be honest I did struggled a bit at the beginning. The whole book was told in Sorrow's third person POV. The world building was amazing. I quite enjoyed Rhannon and Rhylla and the folklore history that connects them. I just wish the author provided a bit more info on the other countries and their leaders. Anyways, I really hope we get to explore more of this world in the next book. There is some interesting magic in this book but it was very light which is a tiny bit disappointing.
Overall, It was a good read and I enjoyed it! It isn't one of those epic fantasy reads that'll blow your mind away but if you're looking for something interesting and entertaining then definitely give it a shot. There isn't any cliffhanger at the end thank god for that but I'll definitely read the next book when it comes out.
Recommend it?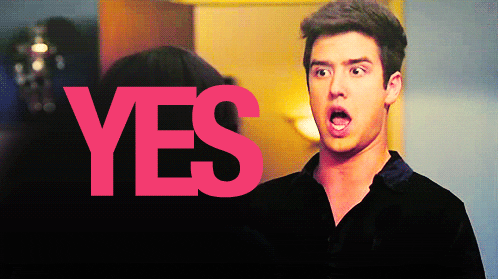 I would recommend this book to all the readers who loves YA fantasy filled with political intrigue, magic, mystery, and a dash of romance. People who loved Melinda Salisbury's debut series will definitely have fun reading this book. If it's your first book by her then I advise you to lower your expectations.
MY RATING:
[4/5 Stars]
So, What do you think of this book? Have you read this yet? Do you want to read it?
Please Feel Free To Comment Below. ❤

See You In The Next Post and Have a Great Day! 🙂