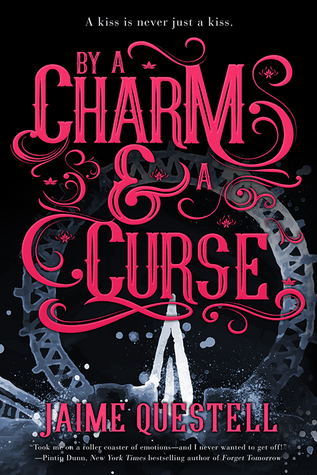 RELEASE DATE: February 06th, 2018
AUTHOR: Jaime Questell
GENRE: Young-Adult, Contemporary-fantasy, Magic, Romance.
PUBLISHER: Entangled: Teen
SUMMARY:
Le Grand's Carnival Fantastic isn't like other traveling circuses. It's bound by a charm, held together by a centuries-old curse, that protects its members from ever growing older or getting hurt. Emmaline King is drawn to the circus like a moth to a flame…and unwittingly recruited into its folds by a mysterious teen boy whose kiss is as cold as ice.
Forced to travel through Texas as the new Girl in the Box, Emmaline is completely trapped. Breaking the curse seems like her only chance at freedom, but with no curse, there's no charm, either—dooming everyone who calls the Carnival Fantastic home. Including the boy she's afraid she's falling for.
Everything—including his life—could end with just one kiss.
By A Charm and A Curse was pretty entertaining! I have set low expectations before jumping into it because I've heard a lot of mixed reviews about it, but honestly I didn't find it that terrible instead I really enjoyed it. This was really a good read with an interesting plot, and enjoyable characters. I'm a great fan of books with Carnival settings and this didn't disappoint me. Despite its flaws, the story was entertaining enough to enjoy it.  I loved the magical concept, it's the first thing that intrigued me and also the appealing title. The characters Emma and Benjamin were really good and I liked both of them. 
Seventeen Year old Emmaline King is the new girl in town who recently moved with her father and three brothers to Claremore, Oklahoma. When Le Grand's carnival visits their town, Emma and her friend Jules decides to enter so they could have a fun time together but no one knows about the magical curse and charm that is keeping them bound together. Emma meets a charming mysterious boy at the carnival whose cold kiss turns her whole world pretty much upside down. Bound by a curse, Emma unwillingly joins the circus. She needs to do her job as the new girl in the box until she can find someone that could replace her. Then she meets Benjamin, the guy who makes her heart flutter but she can't even kiss him even if she wants to. Breaking the curse means breaking the charm that protects everyone in the carnival. Emma don't want to pass her fate to another innocent but it looks like it's the only way to her freedom.
Emma is a pretty likable character. I'm glad that she isn't a typical annoying teenager, her feelings felt realistic.  I liked her character growth. She was pretty much devastated, angry, and lost at the beginning when she learns of her new situation. She starts to grow strong as she accepts her situation and makes some new friends. I loved Benjamin. He is a super sweet boy who works at the Circus. He wants to help Emma despite her mother's warnings to stay away from her. The relationship between Emma and Benjamin was cute and sweet. I've seen some people complaining about the insta-love but it didn't felt like insta-love to me. They've an attraction but their relationship does grow from friendship to love. I also liked the secondary characters especially Gin, Whiskey, Sidney, Pia and Duncan. Gin and Whiskey are fun characters. They're both sisters who deeply care for each other. I hated Sidney at the beginning, but later I felt sad for him. Pia and Duncan were pretty enjoyable characters. They're twin psychics and together they're  hilarious. 
I really liked the Plot, It was entertaining and engaging. The concept is very unique. I liked how the curse and the charm are co-dependent on each other and how it really works. The ending was satisfying and also a bit sad. The pacing was good. Some parts felt slow but it didn't hinder my enjoyment. I enjoyed the writing style of the author, It was pretty good and easy to understand. The story was told in Emma and Benjamin's first person POV. I'm glad it has a alternative POV because I really enjoyed the story from both sides. The carnival Setting was simply great. I wish there was a bit more magic in the story because the magic in this book seemed very light to me, but nonetheless I loved it.   
Overall, I really liked this book! It's not perfect but it was a good read filled with magic, romance, friendship and some family dynamics.  For a debut, I think it's a great start and I look forward to more books from the author.
Recommend it?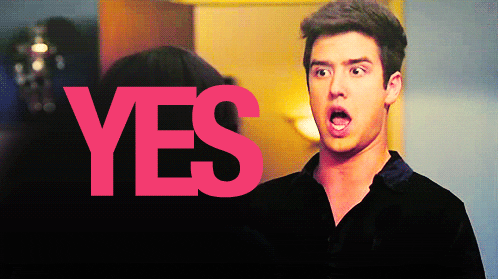 I highly recommend this book to everyone who loves YA contemporary books with a magical twist.

MY RATING:
[3.5/5 Stars]
So, What do you think of this book? Have you read this yet? Do you want to read this book?
Please Feel Free To Comment Below. ❤
See You In The Next Post and Have a Great Day! 🙂