RELEASE DATE: January 30th, 2018
AUTHOR: Katie McGarry
GENRE: Young-Adult, Contemporary, Romance.
PUBLISHER: Harlequin Teen
SUMMARY: 
When Drix was convicted of a crime—one he didn't commit—he thought his life was over. But opportunity came with the new Second Chance Program, the governor's newest pet project to get delinquents off the streets, rehabilitated and back into society. Drix knows this is his chance to get his life back on track, even if it means being paraded in front of reporters for a while.
Elle knows she lives a life of privilege. As the governor's daughter, she can open doors with her name alone. But the expectations and pressure to be someone she isn't may be too much to handle. She wants to follow her own path, whatever that means.
When Drix and Elle meet, their connection is immediate, but so are their problems. Drix is not the type of boy Elle's parents have in mind for her, and Elle is not the kind of girl who can understand Drix's messy life.
But sometimes love can breach all barriers.
Fighting against a society that can't imagine them together, Drix and Elle must push themselves—Drix to confront the truth of the robbery, and Elle to assert her independence—and each other to finally get what they deserve.
This was my second book by Katie McGarry. I've been seeing people raving about it so I really wanted to give it a shot. After finishing the book, I was left with a mixed bag of feelings. It was such a sweet read and I really enjoyed it but I didn't fully love it as much as others because of two issues. My first issue was the book felt long. A little too long in my opinion. My second issue was the insta-attraction which hindered my enjoyment a bit but I still loved the sweet romance between Drix and Elle. And finally that bitter sweet ending  which left me quite mad. I can't talk about it because it's a spoiler. The characters were pretty good. They're quite realistic and so relatable.
Eighteen Year old Drix was committed for a crime he didn't commit and spent one year in Juvie. He thought his life was over, but luckily he gets saved by the governor's new second chance program to get delinquents off the streets, rehabilitated and back into society. To get back to his old life, Drix agrees to be the poster child of this project and bares himself to the press reporters. He can't do any kind of violence that'll jeopardize his position because it's either this or a prison sentence. Seventeen year old Elle is the governor's daughter. She lives a privileged life but it comes with too much pressure and expectations. She always needs to maintain a dignified persona in public. She wants to follow her own path but she don't want to disappoint her parents either. When Drix and Elle first meet instant connection takes place. They both come from different worlds. Their forbidden relationship might jeopardize everything but they can't resist their connection and undeniable attraction to  each other. 
I liked both Elle and Drix. Elle is a pretty likable character. She's sweet, caring, and compassionate person who likes rescuing stray animals. She wants to live an independent life and choose her own path but it means going against her parents wishes and she doesn't want to hurt them. Hendrix aka Drix is a pretty tough character who cares very much for his family. His half siblings are his only family and he would do anything for them. I really admired the strong bond between Drix and his family. I really liked how they're protective towards each other. The angsty romance between Drix and Elle was definitely swoony but to be honest, I didn't like the insta attraction at the beginning and how their relationship developed quickly. The secondary characters were pretty much fun and interesting. I liked Drix's three siblings but my favorite was his older brother Axle. He's a responsible guy and very protective of his family. I also liked Elle's Cousin Henry and I wish we had more of him in this book. And finally not to forget, the pup Thor. He was so cute and quite adorable puppy. I'm not fan of Elle's parents so you can say they're my least favorite.
This was a heartwarming story that focus on family, friendship, politics, and a swoony romance. The story moved in a slow pace so be warned,  things starts to get intense only at the end. The mystery of the robber's identity was pretty easy to guess so when it was finally revealed, I wasn't really surprised. I enjoyed the family dynamics in the book. The ending totally broke my heart and It truly left me pretty sad. The writing was flawless and I don't have any issues with it. The story was told from Drix and Elle's POV's so that we can understand how much their worlds differ from each other.   
Overall, I enjoyed this book but it's not my favorite. It was a sweet romance and I can understand why so many people loved it. It's a stand-alone novel but I'd love to read the side characters stories too. 
Recommend it?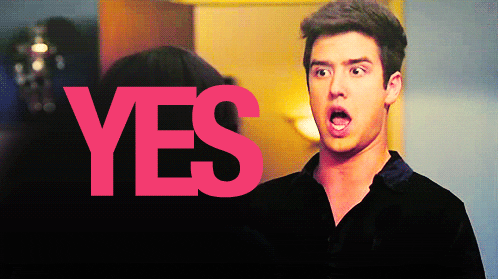 I highly recommend this book to everyone who loves sweet YA contemporary with forbidden romance.

MY RATING:
[3.5/5 Stars]
So, What do you think of this book? Have you read this yet? Do you want to read this book?
Please Feel Free To Comment Below. ❤
See You In The Next Post and Have a Great Day! 🙂