RELEASE DATE: December 10th 2017
AUTHOR: Caroline Peckham
GENRE: Young-Adult, Paranormal, Vampires.
SUMMARY: Selena Grey has faced death and won. Freedom awaits so long as she can let go of the last thing that ties her to the island where the V Games were held. But despite the fact surviving has always been her priority, suddenly, she finds herself torn between her head and her heart.
Meanwhile, the Helsings are about to host a brand new game on the Isle of Lidelse where blood and money rule above all else. But when Selena finds out a devastating truth that puts her loyalty to the test, will she find the courage to go on? Or will she retreat from a life she never wanted, even if that means giving up the one person her heart beats for?
Since I finished The V Games, I was looking forward to read this book. I didn't set any high expectations on it because second books in a trilogy mostly tends to disappoint me but this one turns out to be even better than the first book and I quite enjoyed it. It's full on entertaining and I really had a great time reading it. There was action, humor, romance, and some unexpected twists. Besides Selena and Varick, we're introduced to some interesting new characters. The V-games in this book are a bit different than the first one and the Helsing's has set some new rules to the game. We also have Lycan's aka werewolves in it which is another thing that I liked about this sequel.
The books starts from where we left off in the first book. Selena escapes the Island of Raskdød with the help of Varick but unfortunately, he can't come with her and he was left behind. Now, Varick is awaiting for his punishment and he already knows what it's going to be. After escaping the island, Selena feels bad for leaving Varick at the hands of the ruthless Van Helsings and she wants to save him. When she gets stuck in the middle of the North Sea, her paths cross with someone who wants to help her. Together with unlikely allies, Selena sets on a rescue mission and goes back to the island. When things doesn't go as planned, she ends up back in the V-games, but this time it's a brand new game set in a brand new island. This new V Games are even more worse than the last one and Varick might be one of the V's hunting them. Can Selena Save Varick in time or will she end up dead by his hands.
I loved Selena in this book! After surviving the V Games, She became even more fearless, determined, and tough. I also loved Varick, at the beginning he started off as a bad guy but later he turns into a good guy. He gets tortured for helping Selena escape which he doesn't regret at all. There is some romance in this book which I really liked. It isn't the major focus of the book, but I really loved the romance between Varick and Selena. I totally ship them and also the other couple whom I'm not going to name because it's a spoiler. Jameson, Varick's old friend is a new surprise and I really enjoyed his character. He's pretty fun, sexy, and flirty guy who cracks jokes even in life threatening situations. Ignus is kinda sick and sadistic guy who enjoyed torturing Varick and Jameson, and he got what he deserved at the end. Besides some new interesting characters, there are also other characters who makes re-appearance but it's a bit spoiler-ish to mention them. 
The plot was engaging and pretty much entertaining! From the first page, I was hooked to the plot. The story moved in a fast pace and there was never a dull movement throughout. The brand new setting, new games, and new rules made the plot even more interesting to read. The twists in the plot were pretty good and they made the story even more enjoyable for me. The writing style was good and easy to follow. The story was told from multiple POV's and I'm glad that we get to read the book from different POV's. 
Overall, It was a great sequel and I Ioved it! It wasn't mindblowingly amazing, but It was pretty much entertaining and action packed enough to enjoy it. I'll definitely look forward to the finale of this trilogy and I hope it's even more better. 
Recommend it?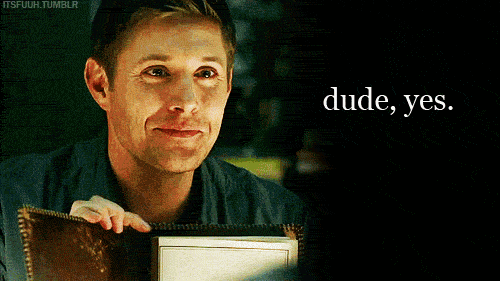 I highly recommend this series to everyone who loves action packed and entertaining YA paranormal books.

MY RATING:
[4/5 Stars]
So, What do you think of this book? Have you read this yet? Do you want to read this book?
Please Feel Free To Comment Below. ❤
See You In The Next Post and Have a Great Day! 🙂