Hello Everyone! Welcome to my End Of Year Book Survey 2017! This awesome survey was created by Jamie @The Perpetual Page Turner . This was my third time doing this survey and you can find my last year  2016's survey at here. So, without further ado let's begin!
---
Number Of Books You Read: 156
Number of Re-Reads: 2
Genre You Read The Most From: YA Fantasy
---
1. Best Book You Read In 2017?
I absolutely loved the books below in the list and  I highly recommend them to everyone.
---
2. Book You Were Excited About & Thought You Were Going To Love More But Didn't?
All these four books are my anticipated reads of  2017 and they very much disappointed me especially RoseBlood, It turned out to be the biggest let down.
---
3. Most surprising (in a good way or bad way) book you read?  
 Simmer And Burn By Mary Taranta: This book was very intriguing. If you like dark YA fantasies then you must give it a shot.
Amid Stars And Darkness By Chani Lynn Feener: This book was very much entertaining and engaging. If you like YA sci-fi romance then pick this up ASAP.
Mad Magic By Nicole Conway: This book was a super fun urban fantasy read that has intriguing plot and interesting characters. It was a perfect entertainer filled with magic, romance, action, and handsome faeries. If you like Fae novels then add this into your TBR.
---
4. Book You "Pushed" The Most People To Read (And They Did)?

Eliza and Her Monsters 
by

 Francesca Zappia: I JUST LOVE THIS BOOK!
---
 5. Best series you started in 2017? Best Sequel of 2017? Best Series Ender of 2017?
 Daughter Of The Pirate King By Tricia Levenseller: Last Year, I absolutely fell in love with this book and its characters. I'm so looking forward to its sequel. If you haven't read this yet, what are you waiting for?
Legion(The Talon Saga#4) By Julie Kagawa:  This book was total perfection! It's definitely my favorite book so far in this series. There's only one more book left and I'm so ready for it.
ACOWAR By Sarah J. Maas: I don't need to say anything about this book because I know everyone is already familiar with it. ACOWAR was really a epic conclusion to the feyre's story. The plot is brilliant, dramatic, emotional and engaging. I'm loving all the ships in this series and I'm really hoping the next book is about my second favorite couple Nesta and Cassian.
---
6. Favorite new author you discovered in 2017?
1.Stephanie Garber, author of Caraval
2.Katherine Arden, author of The Bear And The Nightingale
I loved both of these author's debut novels. They have great narrating skills and gorgeous writing styles.
---
7. Best book from a genre you don't typically read/was out of your comfort zone?

I'm very picky when it comes to YA GLBT books and when I saw the Autoboyography's synopsis, it sounded very much promising and it turns out to be a very good read. It was a sweet and an adorable contemporary YA novel that deals with sexuality, family, religion, friendship, and love. It's a forbidden love story between two teen boys who lives in two different worlds.  It really was a fun book to read and the main characters Tanner and Sebastian were quite adorable. The diverse and religious aspects in this book makes it even more special.
---
8. Most action-packed/thrilling/unputdownable book of the year?

Godsgrave is a sequel to Nevernight and it was freaking awesome! It was even more exciting, more f**ked up, more violent, and more darker than Nevernight. The plot was engaging and action packed filled the lots of twists. The ending totally blew my mind away. I'm super excited for the next book and the wait is killing me.
---
9. Book You Read In 2017 That You Are Most Likely To Re-Read Next Year?
There are None.
---
10. Favorite cover of a book you read in 2017?
An Enchantment Of Ravens: Gorgeous cover, Gorgeous story, and Gorgeous Fairies. Do I Need to say anything more?
Flame In The Mist By Renee Ahdieh: Flame in the Mist is a very unique, original and beautiful read. The highlight of this book is the lush setting and the beautiful writing style of the author. It was truly a masterpiece and I absolutely enjoyed devouring it.
---
11. Most memorable character of 2017?

Yael from Wolf By Wolf: I  quite enjoyed Yael in Wolf By Wolf. She's flawed, fearless, strong, stubborn and smart character. She never gives up despite all the odds are against her.
---
 12. Most beautifully written book read in 2017?
The Bear and the Nightingale was truly beautiful and enchanting! The story was based on russian folklore. I loved the lush wintry setting and the lyrical writing style of the author. This book has a strong heroine who is brave, curious, wild, rebellious, and independent. I highly recommend this book to every fantasy lovers.
---
13. Most Thought-Provoking/ Life-Changing Book of 2017?
I haven't read any book that comes under this genre this year so I'll have to skip this one.
---
 14. Book you can't believe you waited UNTIL 2017 to finally read? 
Wolf By Wolf By Ryan Graudin: I really can't believe that I waited so long to read this book. It was pretty awesome! The story was fast paced, engaging and very much thrilling. The main Character Yael was a great protagonist and I loved her strong determination throughout the book. If you like action packed YA reads with thrilling plot then you must give this a shot.
The Forbidden Wish By Jessica Khoury: This book is a beautiful retelling of Aladdin and I absolutely loved it.  It was far better than I had expected. It's a perfect YA romantic fantasy filled with exciting romance, fun, adventure, and magic.
---
15. Favorite Passage/Quote From A Book You Read In 2017?
"You can't choose what happens to you, but you can choose who you become because of it."  – The forbidden Wish By Jessica Khoury
"I've never been angry to have been born a woman. There have been times I've been angry at how the world treats us, but I see being a woman as a challenge I must fight. Like being born under a stormy sky. Some people are lucky enough to be born on a bright summer's day. Maybe we were born under clouds. No wind. No rain. Just a mountain of clouds we must climb each morning so that we may see the sun."
– Flame In The Mist By Renee Ahdieh
The heavens grant us only one life, but through books, we live a thousand."
– Godsgrave By Jay Kristoff
"Why do we desire, above all other things, that which has the greatest power to destroy us?"  – An Enchantment Of Ravens By Margaret Rogerson
"Only you can decide what breaks you, Cursebreaker. Only you." – ACOWAR By S.J. Maas
"You found me in a constellation."  – Eliza And Her Monsters By Francesca Zappia
"I've chosen you every step of the way, in every breath, with every bit of my broken heart and broken soul, and I choose you now, and tomorrow, and every day after it!"  – Everything Under The Sun By Jessica Redmerski
---
16.Shortest & Longest Book You Read In 2017?
The Shortest Book: Fence#1 By P.C. Pacat(27  Pages)
The Longest Book: The Last Hour of Gann By R.Lee Smith(1023 Pages)
---
17. Book That Shocked You The Most

(Because of a plot twist, character death, left you hanging with your mouth wide open, etc.)
Follow Me Back is a real page turner! The plot was interesting, engaging, tension filled, and mysterious. The twist at the end left me with my mouth wide open. It's really a huge cliffhanger that left me pretty much shocked and I was like WTF! I'm pretty much dying to know what really happened.
---
18. OTP OF THE YEAR (you will go down with this ship!)

(OTP = one true pairing if you aren't familiar)
Nesta and Cassian from the ACOTAR series By Sarah J. Maas
Mariko and Okami from the Flame In The Mist By Renee Ahdieh
Thais and Atticus from the Everything Under The Sun By Jessica Redmerski
---
19. Favorite Non-Romantic Relationship Of The Year
Florence and Arianna from The Loom Saga By Elise Kova: These two ladies are total badass characters and together they're even more badass.
---
20. Favorite Book You Read in 2017 From An Author You've Read Previously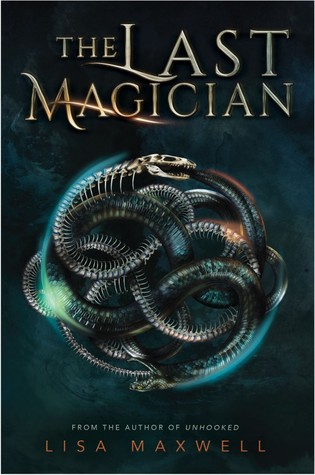 The Last  Magician By Lisa Maxwell: This book was absolutely brilliant! It was one of my favorite books of 2017. The unique time-travel concept makes it a refreshing read. I loved the characters and the world building. It was a perfect package of entertainment filled with right amount of action, magic, adventure and romance.
---
21. Best Book You Read In 2017 That You Read Based SOLELY On A Recommendation From Somebody Else/Peer Pressure: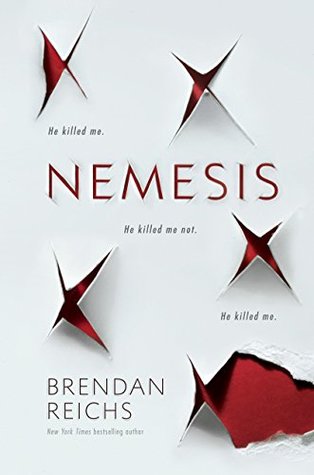 Nemesis(Project Nemesis#1) By Brendan Reichs: This book was really a good sci-fi thriller that will keep you on the edge till the end. I liked the characters, the plot, the concept and also the tense atmosphere the author has created. I immensely enjoyed every minute of it because the mystery was very hard to guess and sometimes I was like "What da hell is really happening and what da f*ck is project nemesis". The plot was well written and totally unpredictable! The ending left me pretty much shocked and I'm very much looking forward to the next book.
---
22. Newest fictional crush from a book you read in 2017?
Garret Xavier Sebastian from The Talon Saga.
---
23. Best 2017 debut you read?
---
24. Best Worldbuilding/Most Vivid Setting You Read This Year?
---
25. Book That Put A Smile On Your Face/Was The Most FUN To Read?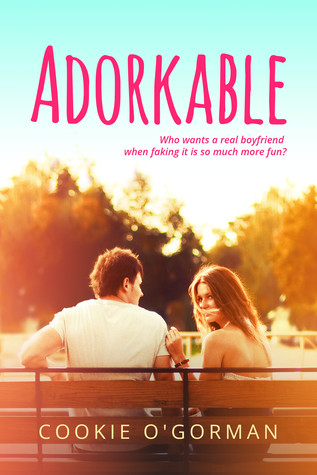 Adorkable By Cookie O'Gorman: This book was so cute, fun, and adorkable! The story was totally predictable but despite that, I very much enjoyed it. The main characters were pretty much fun and I loved the sweet romance between them.
---
26. Book That Made You Cry Or Nearly Cry in 2017?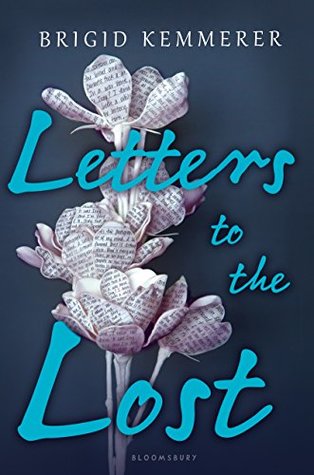 Letters To The Lost By Brigid Kemmerer: This book was so beautiful and wonderfully written. It is a emotional and heart touching story that deals with pain, depression, grief and acceptance over losing someone that you dearly loved. It is not a typical YA contemporary romance it is so much more than that.
---
27. Hidden Gem Of The Year?
Air And Ash By Alex Lidell: This book totally took me by Surprise! I'm not familiar with this author's previous works so I really have no idea what to expect from this book but it turned out to be a  good read.  It was a perfect blend of adventure, magic and light romance. If you like books with sea adventures then you'll definitely enjoy this book.
---
28. Book That Crushed Your Soul?
Punk 57 By Penelope Douglas: This book was one big emotional roller-coaster. Penelope Douglas is one of my favorite authors who writes hate to love romances so well. Seriously, I had so many feels while reading this book and the main characters were absolutely amazing. The hate and love relationship between them was portrayed really well in this book.  I actually expected this to be a fun contemporary read and I didn't expect this to be so dark, emotional and thrilling that'll get my mind messed up in a good way. The plot was quite intense, addictive, thought provoking and heart wrenchingly emotional that totally moved me.
---
29. Most Unique Book You Read In 2017?
 Roar By Cora Carmack: This book has a unique concept and interesting plot. I really had fun reading it and I'm looking forward to its sequel Rage.
The Epic Crush Of Genie Lo By F.C. Yee: This book was very entertaining and so much fun to read. It was actually based on the Chinese Folklore The Monkey King and Journey to the west. It's a fast paced plot that'll keep you engaged throughout.  I'm so glad to know that there's going to be a sequel to this book.

This Mortal Coil By Emily Suvada: This book was a good YA sci-fi read. It has a unique concept and the plot was filled with lots of geeky and science stuff. Even though some parts felt predictable, I immensely enjoyed it.
---
30. Book That Made You The Most Mad (doesn't necessarily mean you didn't like it)?
I actually liked this book but I was mad about how it was ended.
---
1. New favorite book blog you discovered in 2017?
Perspective of a Writer
TeacherofYA's Book Blog
meltotheany
2. Favorite review that you wrote in 2017?
A Court of Wings and Ruin By Sarah J.Maas
3. Best discussion/non-review post you had on your blog?
4. Best event that you participated in (author signings, festivals, virtual events, memes, etc.)?
5. Best moment of bookish/blogging life in 2017?
I enjoyed every moment of my blogging/bookish life, but as for the best moment nothing comes to my mind right now except for my Two year Blogiversary.
6. Most challenging thing about blogging or your reading life this year?
Finding time to blog while dealing with some health issues.
7. Most Popular Post This Year On Your Blog (whether it be by comments or views)?
Trickery (Curse of the Gods #1) By Jaymin Eve & Jane Washington [Review]
8. Post You Wished Got A Little More Love?
My review posts!
9. Best bookish discover (book related sites, book stores, etc.)?
None.
10.  Did you complete any reading challenges or goals that you had set for yourself at the beginning of this year?
2017 Goodreads Reading Challenge
---
---
1. One Book You Didn't Get To In 2017 But Will Be Your Number 1 Priority in 2018?
---
2. Book You Are Most Anticipating For 2018 (non-debut)?
---
3. 2018 Debut You Are Most Anticipating?
---
4. Series Ending/A Sequel You Are Most Anticipating in 2018?
---
5. One Thing You Hope To Accomplish Or Do In Your Reading/Blogging Life In 2018?
I'm hoping to finish some of the backlist series that I've left unfinished for a long time.
---
6. A 2018 Release You've Already Read & Recommend To Everyone (if applicable):
Blood And Sand By C.V. Wyk: I recently finished this book and it was amazing! It was fast paced and totally action packed. It's a female Spartacus story and trust me, it was sooo….. good. I can't recommend it highly enough!
---
Well, That's it for this year! I hope you guys enjoyed it and thank you so much for reading this long post! ❤
So, what do you think of this survey? Have you read any of the books I've mentioned above? Please let me know on the comments below!
So, Until next time and have a great day!