RELEASE DATE: January 02, 2018
AUTHOR: Sara Holland
GENRE: Young-Adult, Fantasy.
PUBLISHER: HarperTeen
SUMMARY: 
In the land of Sempera, time is extracted from blood and used as payment. Jules Ember and her father were once servants at Everless, the wealthy Gerling family's estate, but were cast out after of a fateful accident a decade ago. Now, Jules's father is reaching his last hour, and she will do anything to save him. Desperate to earn time, she arrives at the palace as it prepares for a royal wedding, ready to begin her search into childhood secrets that she once believed to be no more than myths. As she uncovers lost truths, Jules spirals deeper into a past she hardly recognizes, and faces an ancient and dangerous foe who threatens her future and the future of time itself.
Well, this was a good fantasy read but nothing amazing as I hoped.  I enjoyed the book, but still I had some issues with it. What makes it different from the typical YA fantasy books was the unique concept in it but the plot seemed a bit predictable for me. It also has some overused tropes that I've seen before in many books. Nonetheless it wasn't so bad. I can understand why so many people loved it because I found it pretty entertaining too. I really loved the concept of time used as a currency where time is extracted from the blood and turned it into blood iron coins. Jules is a good protagonist but sometimes she's too naive and reckless.  I actually had a hard time rating this book because I really liked it, but sadly it was missing the wow factor. However, for a debut I think it was a great start and I really hope the sequel is even better than this one.
The story is set in a land of Sempera where time is used as a currency, extracted from the blood and bind into iron coins using alchemy powder that turns blood and time to iron. Jules and her father were servants in Gerling's family estate  but after a fateful accident, her whole world turned upside down. She and her father were forced to flee from Everless. Ten years later, they're living a miserable peasant life and Jules father is in his last stage because he sold most of his time for their survival. To save her father before his time runs out, she decides to go to the time lender who'll extract time from her blood. Her father forbid her to do that but It was her last hope. When her last hope was destroyed, she decides to work as a servant at the Gerling's Everless estate  for the upcoming royal wedding. Against her father's wishes, she goes back to the place where all her childhood memories were buried in every corner. At the Gerling's estate, she meets her childhood friend, and also her enemy who's responsible for their miserable life. When buried secrets were slowly unveiled, Jules begins to search for more answers and what she finds at the end will change her entire fate.
Jules was  pretty likable character but she's definitely not my favorite protagonist. I liked her determination but sometimes she was too naive and easily trusts others. She was supposed to hide her identity but she gives away her secrets very easily. Another thing that annoyed me about her was her weird attraction to Roan, Gerling's younger son and also her childhood best friend. Last time she had seen him was ten yeas ago when she was only seven years old and now she acts like a girl in love. On the other hand we have Liam, Gerling's older son and heir to the Gerling's Everless estate whom Jules despises so much. He was a broody and mysterious character who warns Jules at every turn. I really liked his character and It would've been great if the author gave a bit more focus on him because I really wanted to know more about him. Ina Gold, Queen's adopted daughter and also Roan's fiance is a very interesting character. I hope to see more of her in the next book. There is a light romance in the book which I didn't enjoy it but thankfully It wasn't the main focus of the book. I loved the father-daughter relationship between Jules and her father Pehr. They really have a great bond and her desperation to save him was very admirable.
The Plot was entertaining but It really wasn't unique. The Alchemist and The Sorcerer tale, and the interesting currency concept are the only aspects that makes it different. To be honest, I enjoyed the story but I really expected more from it. The pacing also seemed a bit slow with Jules searching for answers and the main part of the story is found at the last ten percent of the book where things started to get pretty interesting and all the secrets are finally revealed. Some parts were pretty predictable but few twists came as a surprise for me too. I liked the writing style of the author, it was pretty good and easy to understand. The story was told in Jules first person pov but I think I would've enjoyed it more if it was told in multiple perspectives. The world building was amazing! It was another aspect I enjoyed in this book besides its unique concept and I really would love to explore more of this world.
Overall, I liked this book! Despite issues, I found this book enjoyable and I would definitely look forward to the next book. With everything finally revealed, I really hope there's some action in it.
Recommend it?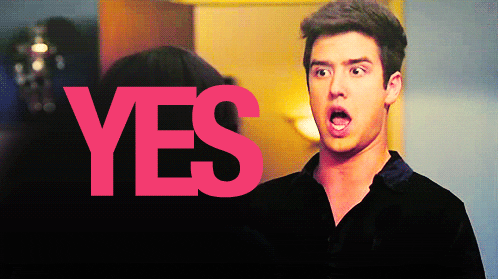 I would recommend this book to every YA fantasy lovers but I would advise you to go with low expectations and you might enjoy it more than I did.

MY RATING:
[3.5/5 Stars]
So, What do you think of this book? Have you read this yet? Do you want to read it?
Please Feel Free To Comment Below. ❤
See You In The Next Post and Have a Great Day! 🙂