RELEASE DATE: September 26, 2017
AUTHOR: Leigh Bardugo
GENRE: Young-Adult, Fantasy, Fairy-tale, Retellings, Adventure.
PUBLISHER: Orion's Children's Books
SUMMARY:
Love speaks in flowers. Truth requires thorns.
Travel to a world of dark bargains struck by moonlight, of haunted towns and hungry woods, of talking beasts and gingerbread golems, where a young mermaid's voice can summon deadly storms and where a river might do a lovestruck boy's bidding but only for a terrible price.
Inspired by myth, fairy tale, and folklore, #1 New York Times–bestselling author Leigh Bardugo has crafted a deliciously atmospheric collection of short stories filled with betrayals, revenge, sacrifice, and love.
Perfect for new readers and dedicated fans, these tales will transport you to lands both familiar and strange—to a fully realized world of dangerous magic that millions have visited through the novels of the Grishaverse.
This collection of six stories includes three brand-new tales, all of them lavishly illustrated with art that changes with each turn of the page, culminating in six stunning full-spread illustrations as rich in detail as the stories themselves.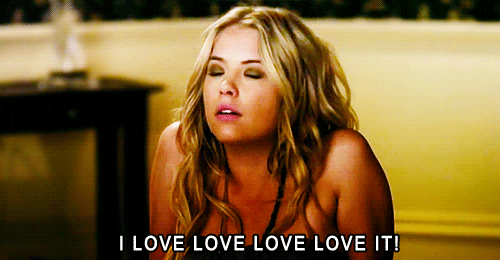 The Language of Thorns was a wonderful read! I'm not fan of anthologies and short stories but I can't miss this one because I love dark faerie tales, I love grishaverse, and it was written by my favorite author Leigh Bardugo. I would read anything written by her. I loved her Six of crows duology and Grisha Trilogy. This book was beautiful inside and outside. The illustrations by Sara Kipin made this book even more irresistible and also not to forget its gorgeous book cover. All the tales in the collection are definitely dark and a bit creepy but I enjoyed every one of them. It has a gorgeous writing style and fantastic world building. This wonderful collection of tales mostly deals with friendship, betrayal, love, sacrifice, revenge, feminism, abuse, and family and sibling relationship.
Here's my mini-review of all the tales in this anthology:
Ayama and the Thorn Wood (Set in Zemeni) :  5 Stars!
This story was definitely one of my favorite in this collection. It's kinda mix of beauty and the beast, and Cinderella. I loved Ayama! She's a wonderful character. Since young, she had lived her life like she was a servant in her own house because of her ugly rough voice unlike her older sister who was gifted with sweet singing voice. Ayama's parents forbid her to speak less and  she was allowed to talk only when it was necessary and she had spent her entire life doing house chores. When a beast is making havoc in their kingdom and no one dares to go into the woods, her parents sends Ayama to negotiate with the deadly beast so that they could get the reward from the king in exchange for her help. When Ayama finally meets the dangerous beast he wasn't what she had expected. Okay, I loved every minute of this story, It was quite fairytale-ish from start till the end. I absolutely hated Ayama's parents in this book. I'm glad her sister wasn't heartless like her parents. I really liked the sisterly bond between them. The ending of the story was just Perfect.
The Too-Clever Fox (Set in Ravka) : 4 Stars!
This story was pretty much heartbreaking! It follows a clever fox who has no friends and he was shunned by everyone because of his ugly looks. So far, he survived by his clever trickster skills  and he was known as the cleverest fox in Ravka. He was pretty confident of himself because of his smart mind but what happens when he gets outsmarted and finally meets his match. I quite enjoyed this tale and the twist at the end was pretty much shocking. I really didn't see that coming. I felt pretty bad for the fox but the ending was quite satisfying though. 
The Witch of Duva (Set in Ravka): 4 Stars!
The Witch Of Duva was a nice take on Hansel and Gretel. It's a mystery story about missing girls in a village where everyone believes that the forest has ate all the girls so every young girl was warned not to wander in the woods. The mystery was totally unpredictable and the revelation at the end will definitely surprise you. I'm glad it wasn't a total rip-off of the original tale and I loved the twist at the end, It was totally unexpected, creepy and twisted. Some scenes might seem a bit uncomfortable for some readers but overall it was a good tale.
Little Knife (Set in Ravka) : 4 Stars!
Little Knife is another great tale in this collection. It was very unique and I really loved the moral of this story and the message it delivers. It's a story about a young girl who was born with a great beauty. Every male in her town wants to possess her and her father wants to marry her to the richest man in the town so she can have a happy rich life. The story was a bit predictable but what made me give this a four star was the unexpected twist which changed everything. 
The Soldier Prince(Set in Kerch): 3.5 Stars!
This story is a retelling of Nutcracker with some elements of Grisha Magic. I enjoyed this story but I didn't fell in love with it. This one seemed a bit slower than the other tales. I loved the nutcracker in this tale aka The Soldier Prince! He was a nutcracker who was given life by a clocksmith named Droessen who was actually a Fabrikator. Droessen was a  mysterious and creepy character. He has a strange obsession over a young girl and he uses the Nutcracker to learn all of her secrets.  But what happens when the Nutcracker develops a mind of his own?
When Water Sang Fire (Set in Fjerdan) : 5 Stars!
This was my second favorite tale in this collection and it also had a wonderful surprise for all of the grisha trilogy fans (hint hint: Darkling). It's a story about two misfit mermaids who were forced to work together but soon they become great friends. Together they produce beautiful music and their powerful voices can summon even deadly storms. When they both get the opportunity to walk on the human lands, they couldn't resist it because all the mermaids are intrigued of humans. This tale was based on the sea-witch story. The plot was unpredictable but we can guess how it'll end. I felt pretty sad for Ulla at the end and what she has gone through. I really hope we get to see her once again.  
Recommend it?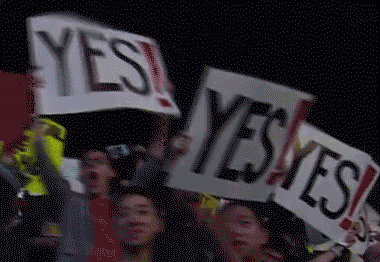 I highly recommend this book to everyone who loves dark fairy tales and also to all the grishaverse lovers!  

MY OVERALL RATING:
[4/5 Stars]
So, What do you think of this book? Have you read this yet? Do you want to read it?
Please Feel Free To Comment Below. ❤
See You In The Next Post and Have a Great Day! 🙂