RELEASE DATE: November 02, 2017
AUTHOR: Emily Suvada
GENRE: Young-Adult, Sci-Fi, Thriller, Dystopia, Adventure.
PUBLISHER: Penguin Books Ltd
SUMMARY:
3 billion lives at stake. 2 people who can save them. 1 secret hidden in their DNA. A breathtaking debut series about one girl's quest for answers in a genetically and technologically advanced future. There's no gene for RUN LIKE HELL.
When a lone soldier, Cole, arrives with news of Lachlan Agatta's death, all hope seems lost for Catarina. Her father was the world's leading geneticist, and humanity's best hope of beating a devastating virus. Then, hidden beneath Cole's genehacked enhancements she finds a message of hope: Lachlan created a vaccine.
Only she can find and decrypt it, if she can unravel the clues he left for her. The closer she gets, the more she finds herself at risk from Cartaxus, a shadowy organization with a stranglehold on the world's genetic tech. But it's too late to turn back.
As the pieces fit together it's clear there is one final secret that Cat must unlock. A secret that will change everything.
OMG, this book was really good! The cover looks pretty cool isn't it? but after reading this book and finally learning what it really represents I was like WTF? Are you shi**ing me? That was a bit gross but it's still a beautiful cover. I actually didn't put any high expectations on this book because of the mixed reviews but it turns out to be a great read. I loved reading it even though some of the plot was pretty predictable. This book was filled with lots of geeky and science stuff. I loved how the author Incorporated the science stuff into it with detailed explanation. However, I think some readers might have a have a bit hard time understanding it. I enjoyed every aspect in this book. For a debut, Emily Suvada did a great job and I hope she writes more novels like this in the future.
Seventeen Year Old Catarina is the daughter of Dr. Lachlan Agatta, world's greatest gentech coder. Two years ago, her father and her boyfriend Dax was taken forcibly by the Cartaxus to work on the vaccine for the Hydra virus which is currently plaguing their world. Cartaxus is an organization that has a powerful hold on genetic technology and the people living under them. People have to give up their rights if they want their high tech services and their protection. Cat lives in hiding from the Cartaxus because of her promise to her dad and also because she'd rather live in danger than giving up her freedom. When a Cartaxus soldier brings the news of her father's death, Cat's whole world turns pretty much upside down. He's the last hope for finding the cure but it looks like before his death, he left a quest that only she could solve. Cat realizes that her father has already found the vaccine but in order to get to it, she needs to solve the puzzle that he left for her. Cat and the lone soldier Cole sets on a journey to find the answers and during their search they discover so many secrets that raises so many questions but what they find in the end will change everything.
Cat is a pretty smart and tough character! She's a genius hacker and coder who can hack any system or decrypt any information without any hard struggle. I really enjoyed her character in this book because I like smart and talented heroine's especially hackers. She lived a hard life on her own and she never gave up hope and stood strong even in difficult situations. I loved Cole. He's a pretty interesting character from the start. He's not like any other Cartaxus soldiers. He's freaking strong and can move faster than any other humans. He was a weapon and a trained soldier since young but he wasn't a total brute. He's quite protective of cat and her safety is his top priority. I felt a bit bad for him after learning what he's been through. Dax is my least favorite character in this book. He's Cat's ex-boyfriend and also his father's assistant. There are some parts that made him seem like a total douche. I loved the slow burn romance between Cat and Cole. It's not the central focus of the book but I really enjoyed their relationship and how they slowly build trust. There is a light triangle in this book but it didn't bother me much.
I loved the plot! It was engaging and interesting throughout. Although some parts felt a bit cliched and predictable, It was a pretty good YA sci-fi read. I loved the science in this book. Even though some parts seemed impossible, the author made it seem believable. If she hadn't explained everything clearly, I would've been totally lost. The pacing of the story was good but I found few parts a bit slow. The twists in the second half are totally surprising and the ending was pretty suspenseful and action packed. I loved the writing! For a debut author, Emily has a great writing style. The whole story was told in Cat's first Person POV but I really hoped that we also have Cole's POV. The world building was amazing! The author has created a perfect post apocalyptic setting where people struggle to survive while fighting the virus which is getting stronger with each day. In this genetically and technologically advanced futuristic world, every citizen has a cabling inside their body to transport nanites throughout the body and everyone is recognized by their Panel ID in their arm. They can easily manipulate their DNA with a simple code which is created by using a tool called genkit, a portable genetic sequencer to create various apps for healing, changing your appearance etc. People communicate with each other through VR technology with the help of their panels which is directly connected to their optic nerves. To be honest, it really took some for me to understand how everything works. It really has a lot of geeky stuff and you need to have a basic knowledge on DNA and coding to fully understand this technology.
Overall, it was a pleasant read! It was better than I expected. I immensely enjoyed the plot, the science, the main characters and the world building. The book finally ends with a minor cliffhanger and I'll definitely look forward to the next book.
Recommend it?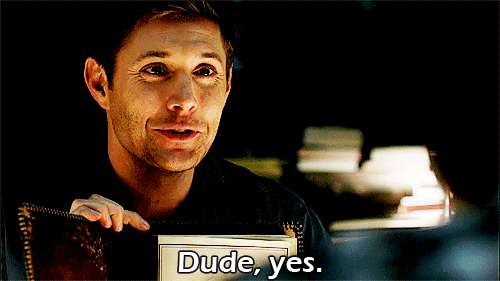 I highly recommend this book to all the readers who loves YA Sci-fi read set in a post apocalyptic world.
So, What do you think of this book? Have you read this yet? Do you want to read it?
Please Feel Free To Comment Below. ❤
See You In The Next Post and Have a Great Day! 🙂