RELEASE DATE: September 4, 2017
AUTHOR: Robert Thier
GENRE: New-Adult, Historical, Romance, Adventure.
PUBLISHER:  Pronoun
SUMMARY: 
Silent. Cold. Chiselled perfection. That is Rikkard Ambrose, the most powerful business mogul in Great Britain.
Free-spirited. Fiery. Definitely NOT attracted to the aforementioned business mogul. That is Lilly Linton, his personal secretary and secret weapon.
The two have been playing a cat and mouse game for months. So far, Lilly has been able to fight down and deny her attraction to Mr Ambrose. But what happens when suddenly, the dark secrets of his past begin to surface and they are forced to go on a perilous journey into the South-American jungle? A journey they can only survive if they band together?
Storm and Silence is one of my favorite historical series so far. In the Eye Of the Storm both Lily and Ambrose has some crazy adventures in the deserts of Egypt but in this book they embark on a new journey to find a treasure in the wild jungle of South-America. I was pretty excited to read this book because I loved the first two books which was totally hilarious and adventurous.  But coming to this one, I have mixed feelings. Although I immensely enjoyed the overall story, I had some issues with the plot development and also with the main protagonist. I'm not saying it was a terrible read because It really was entertaining throughout but some parts felt quite ridiculously annoying and unrealistic especially Lily's new found bold personality.
The adventures of Rikkard Ambrose and his secretary Mr. Linton aka Lily Linton continues in this third installment. After their adventure in Egypt, the cold and uptight business mogul Mr. Rikkard Ambrose is back on his track to increase his wealth and business by using his smart skills. Lily is back to her normal life as his assistant but she still can't seem to forget the journey she had with him especially the hot special moments they had shared together. Her Aunt hasn't given up on the search to find her a decent husband and she was nearly engaged to a guy that she doesn't like. Being a secretary for Mr. Rikkard Ambrose wasn't an easy Job. After nearly escaping from various dangerous circumstances, Rikkard, Lily Linton and bodyguard Karim end up in the wild jungle of South America. With only a map as their guide together they go on a treasure hunt. During their journey, they face many dangerous obstacles. Lily tries hard to deny her attraction for Mr. Rikkard but in the end she couldn't. She turns totally wild and she doesn't give a damn about the society rules because they're in the middle of the jungle. 
Lily is my favorite character in this series so far and I never felt her character to be annoying but in this book I found her to be not only annoying but also a bit stupid and over dramatic. She's quite hilarious and bold in this book but some of her actions seemed totally ridiculous especially her lecherous behavior towards Ambrose to get him riled. It  seemed like she was a girl from a 20th century not 18th century. To be honest, I loved the way she taunted him but sometimes she was too much.  Her ranting about being a Feminist but she can't help herself getting attracted to Ambrose gets quite repetitive in this book. It totally annoyed me! Ambrose is still a chauvinistic miser with ice cold personality. I always find his character interesting because we still don't know much about his background. We have a short glimpse on his dark past and we finally get to meet the mystery lady that sends him pink letters. I can't wait to know more about him in the next book. Ambrose's bodyguard Karim is a fun secondary character. As always, he still treats Lily like she was an Ifrit(demon). I really enjoyed his funny expressions whenever Lily starts to show her wild side. The relationship status between Ambrose and Lily is still unknown but the sexual tension between them is too high in this book and get ready for a lot of hot makeout sessions between them. They both act like horny teenagers in the jungle. To be honest, I enjoyed the hot romance but I wish there was a bit more heart-to-heart interaction between them before they step into the naughty world.
The Plot was interesting and fun but it wasn't as adventurous as the previous installments. It was mostly focused on the romance between Lily and Ambrose. It seemed like the third book was written for fun because It was missing all the seriousness that I found in the last book. I really expected more from this book so it was a bit disappointing though. I loved the witty writing style of the author.  As always, the entire book was told from Lily's POV and also three bonus chapters at the end from Rikkard Ambrose's POV. I always enjoy reading Rikkard's POV's and I really hope the next book is written in dual POV. The world building was great. This time the author takes us into the wild life and it was fun reading how Lily struggles to survive in the jungle enduring the heat and the mosquitoes. 
Overall, It was fun and entertaining but it's not my favorite! I wish the author focused a bit more on the plot and the action. The next book sounds pretty interesting because we finally get to meet Rikkard Ambrose's family and learn his dark past that turned him so bitter and cold. I can't wait to read it!
Recommend it?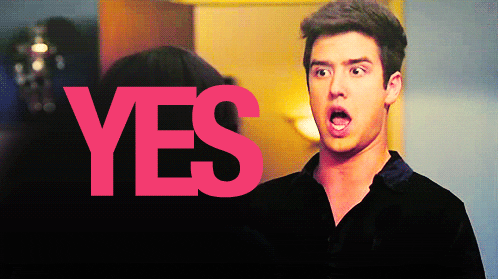 I highly recommend this series to everyone! If you're a fan of  hate-love romances, hilarious cross dressing heroines, and adventurous books set in Victorian Era then you must give this series a shot.
So, What do you think of this book? Have you read this yet? Do you want to read it?
Please Feel Free To Comment Below. ❤
See You In The Next Post and Have a Great Day! 🙂