RELEASE DATE: August 31st 2017
AUTHOR: Helen Scheuerer
GENRE: Young-Adult, Fantasy, Adventure, Magic.
PUBLISHER: Talem Press
SUMMARY: 
In a realm where toxic mist sweeps the lands and magic is forbidden, all Bleak wants is a cure for her power.
Still grieving the death of her guardian and dangerously self-medicating with alcohol, Bleak is snatched from her home by the Commander of the King's Army, and summoned to the capital.
But the king isn't the only one interested in Bleak's powers.
The leader of an infamous society of warriors, the Valia Kindred, lays claim to her as well, and Bleak finds herself in the middle of a much bigger battle than she anticipated.
Heart of Mist is the gripping first book in The Oremere Chronicles, a fantasy series of epic proportions.
* ecopy received from the author in exchange for an honest review *
First of all, I would like to thank Helen Scheuerer for giving me an opportunity to review her book. She's really a talented author and I thoroughly enjoyed Heart of Mist. The premise of this book really intrigued me when I first read it. I didn't set super high expectations on it because it's a debut novel but surprisingly, I found this pretty good and entertaining. The plot was engaging, the characters were interesting, and the world building was simply superb. The story held my interest from the start and I enjoyed it more than expected. However, it's still not a total perfection and I had few issues which made me not giving it a full five star rating, but for a debut, I think it was a great start and I'll definitely look forward to the next book.
Nineteen Year Old Bleak is an orphan whose parents have been killed when she was young. She has a unique Ashai power to read minds but she's still struggling to control it. No one knows about her magic not even her best friend Bren because any kind of magic is totally forbidden in her kingdom. She's been searching cure for her power for a long time but she was always left disappointed. With the recent death of her guardian, Bleak once again becomes an orphan. She's always drunk because alcohol helps weaken all the voices in her head. She is called Gutter Rat and nobody cares for her. She survives by her smart thieving skills. Suddenly, her whole world turns pretty much upside down, when the king's army commander Swinton captures her saying that she was summoned by the king. Even with her clever skills, Bleak knows that she can't win against them all, so she has no choice but to surrender but during their journey they come across the Valia Kindred, the powerful female warriors who rescues her from her captors. The Valia Kindred takes special interest in Bleak's powers and she doesn't know why King Arden has taken an interest in her but soon Bleak gets in the middle of a dangerous war and to survive, she must use her powers that she always wanted to get rid of.
I enjoyed all the characters in this book! Every character was unique in their own way. I actually thought that it would be only focused on Bleak but other characters also gets a spotlight in this book. I liked Bleak and her character development! She's stubborn, clever and strong but sometimes she might be a bit annoying. I found her character refreshing because I've never read a female protagonist who was alcoholic. She's not a kickass character as I hoped but she wasn't weak either. She faces a lot of abuse but she never gives up without a fight.  Commander Swinton was an interesting and complex character with so many secrets. I'm not sure whether he's a good guy or a bad guy. He don't want to be a villain but he don't want to go against his king either. Bren is best friend of Bleak but it looks like he wants to be more than friends with her. Bleak is aware of Bren's feelings because his thoughts are louder than everyone else but she refuses to acknowledge his feelings for her because she doesn't want to drag him into her dangerous life.  I loved Fiore! He's captain of the King's Army and also best friend of Swinton. Unlike Swinton, he's very sweet, fun, and charming! I want more of him in the next book. Henri is a kickass female warrior who was kind-of uptight and  she doesn't trust anyone easily. Although I enjoyed her character, I didn't liked her rude attitude towards Bleak. Dash and Princess Olena are adorable mini characters. I really loved the friendship between them. Despite their huge difference in social status, they deeply care for each other and they don't care about what everyone thinks. There is a light romance in this book but sadly, It didn't grab my interest. Bren seemed like a love sick puppy and he follows Bleak wherever she goes. Honestly, he's really a sweet guy but I don't want him to be the love interest because he's kinda boring. There's also an LGBTQ romance but I didn't care much about it because it's not the central focus of the book.
The plot was interesting and engaging! It was a fast paced plot but I did found some parts a bit slow. I was hooked to the story right from the very start. The story was unpredictable and there are so many twists and turns in the book which I really loved. Trigger Warning: There's an attempted rape scene in the book where bleak gets attacked by a guy but nothing serious happens because she soon gets rescued. This book also focuses on understanding every characters and their development. The writing was captivating!  I enjoyed how the author explained everything with great detail but I wish there was less info dumping because it made the story a bit draggy. The book was told from multiple POV's. The switching POV's might not be everyone's favorite but I loved it. The world building was fantastic! The author has created a fascinating world which was surrounded by a dangerous mist that keeps on growing. I would love to explore more of this world. The magical system was pretty interesting too but I struggled a bit to understand how it really works. 
Overall, I immensely enjoyed this book! Despite flaws, It was a good YA fantasy read filled with magic, adventure, politics, mystery, action, and light romance. The book finally concludes with a shocking twist and I would love to know what happens next. I hope the sequel is even better.
Recommend it?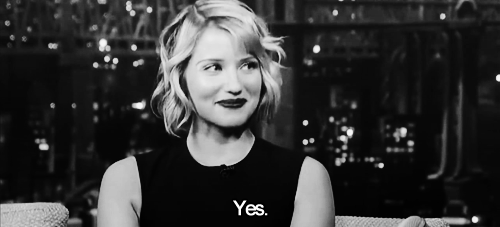 I highly recommend this book to all the YA fantasy lovers! 
So, What do you think of this book? Have you read this yet? Do you want to read it?
Please Feel Free To Comment Below. ❤
See You In The Next Post and Have a Great Day! 🙂