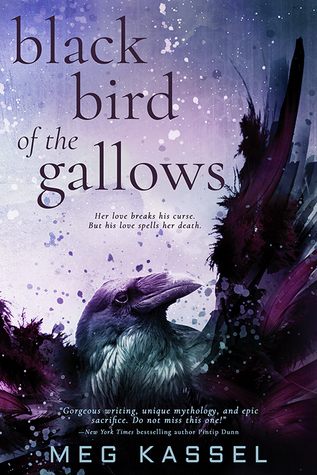 RELEASE DATE: September 5th 2017
AUTHOR: Meg Kassel 
GENRE: Young-Adult, Fantasy, Paranormal, Romance.
PUBLISHER: Entangled Teen
SUMMARY: 
A simple but forgotten truth: Where harbingers of death appear, the morgues will soon be full.
Angie Dovage can tell there's more to Reece Fernandez than just the tall, brooding athlete who has her classmates swooning, but she can't imagine his presence signals a tragedy that will devastate her small town. When something supernatural tries to attack her, Angie is thrown into a battle between good and evil she never saw coming. Right in the center of it is Reece—and he's not human.
What's more, she knows something most don't. That the secrets her town holds could kill them all. But that's only half as dangerous as falling in love with a harbinger of death.
First of all, I love the beautiful raven cover of this book which is the first thing that grabbed my interest. The refreshing concept of this book is another thing that intrigued me. For a while, I was actually on the fence on whether to read this or not because few readers complained about the insta-love issue in this book which I'm really not fan of but after hearing so many great things about it, I finally decided to give this a shot. For me, this book was a nostalgic read. It brought me back to my younger days when I used to devour YA paranormal books. I really liked the characters and the unique concept of this book but honestly, I think this book should've been a bit longer. 
Angie Dovage is a high school senior girl with a dark past who currently lives with her father and a adorable dog named Roger. She's a bit of an outcast in her school due to her past but her two best friends doesn't care about it and she loves making music with them. When a new family moves in next door, Angie sneaks a peak at her new neighbors and finds a handsome boy who takes her breath away. Next day, When her path crosses with the same boy at the bus stop, she gets intrigued by him until some strange boy's appearance freaks her out. Her classmates gets swooned by Reece's athlete build and his handsome looks. Angie feels that he was totally out of her league. When crows starts to flock around him, Angie believes something isn't right about him. Soon strange things starts to happen around town and Angie confronts the new guy Reece who might have all the answers but she wasn't expecting something supernatural and she gets pretty much shocked to learn that he wasn't human either. He's a harbinger of death and Angie is terrified to learn that something bad will happen to her town and she can't do anything to stop it but survive it.
Angie is a pretty likable character but some of her stalkerish actions seemed a bit weird to me. She's sweet, fun and a talented girl who loves working as a DJ at a local club near her town. Reece Fernandez is a pretty complex character who reminded me a bit of Edward Cullen but I'm glad Reece is not a complete broody boy like him. I really liked how he never stopped fighting for his love despite knowing that his forbidden relationship with Angie will never work out. The romance between Angie and Reece definitely seemed insta-ish to me because of how quickly they developed feelings for each other but it really wasn't bad either and I did liked their sweet romance. As for the secondary characters, I loved Angie's dad. They really have a great father-daughter relationship. Angie's two best friends Deno and Lacy are really great friends who always supports her. I pretty much liked the friendship between these trio. Reece family members seemed interestingly weird.  The author didn't gave much focus to them but I wish she did. The bee guy who loves to make chaos with his bee sting seemed totally creepy. He has an ability to change his face that always freaks the hell out of Angie.
The plot was interesting and engaging! Even though the concept of this book is refreshing to read, I need to be honest that some aspects in this book are definitely cliched. Nevertheless, I still enjoyed the story and also the interesting twist at the end which was totally unpredictable. The last twenty percent of the plot is totally chaotic and action packed. The concept of a Beekeeper and the harbinger of death gave a dark and creepy vibe to the entire plot which I really loved. The pacing was slow at the start  but it eventually picks up when things start to take an interesting turn in the second half. The writing style is pretty good and easy to understand. The whole book was told from Angie's first person POV but I wish it was told in dual POV. I loved the setting and the whole dark atmosphere the author has created with the creepy crows and the bees. 
Overall, it was a good read! I loved the concept, the characters, and the plot. It is a stand-alone novel but I really think it should've been a duology. Anyways, For a debut the author has done a great job and I'll definitely look forward to more books from her.
Recommend it?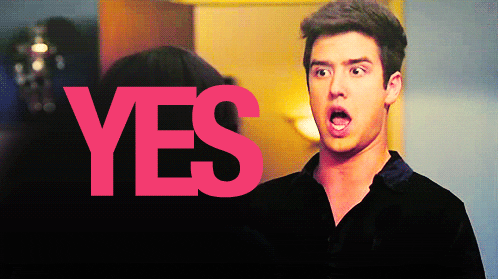 I highly recommend this book to all the readers who loves YA paranormal romance.
So, What do you think of this book? Have you read this yet? Do you want to read it?
Please Feel Free To Comment Below. ❤
See You In The Next Post and Have a Great Day! 🙂