RELEASE DATE: August 15th 2017
AUTHOR: E.S. Bell
GENRE: Adult, Fantasy, Adventure, Magic, Romance.
PUBLISHER: E.S. Bell
SUMMARY:
Centuries ago, dragons broke the old world and scattered the pieces across the oceans. On this new world of islands swathed in seas, sailors are kings, and the moon god holds dominion…
Selena Koren is the moon god's most powerful Paladin; a skilled warrior and blessed with the most potent magic. She also bears the god's terrible wrath. Ten years before, during the bloody Zak'reth War, Selena summoned the seas to destroy her enemy's armada. The Zak'reth screamed and drowned and died, but so too did four hundred innocents. In its fury, the god smote Selena with a terrible wound: a crescent-shaped hole in her chest that breathes its icy breath every moment of every day so that she never knows warmth.
Now, her temple sends Selena on a quest to kill two powerful dark priests. This alone, she is assured, will close her terrible wound. The thought of killing without provocation rattles her soul but Selena can suffer the cold no longer.
Bloody, bloody Bastian
Killed the captain…
Sebastian Vaas is the world's most deadly assassin. Bards compose ballads of his depravity; children sing rhymes in the streets. His bloody vengeance against the Zak'reth who murdered his family is legendary. But Sebastian is done with bloodshed. For the gold, he takes one last job and is stricken to learn his mark is Selena, the same warrior who sent hundreds of Zak'reth to their graves. Now he must choose—to murder the woman who ended the war, or betray the dark forces who hired him.
You will take a voyage…
With another war looming on the horizon, Selena and Sebastian, along with a motley crew of mute sailors and criminals, demons and dragonmen, sail across Lunos; across oceans where maelstroms wrought of magic and pirates threaten at every turn, and where the seas hold secrets in their dark depths.
Old secrets thought to be as dead as the dragons who broke the world, but are coming back to life…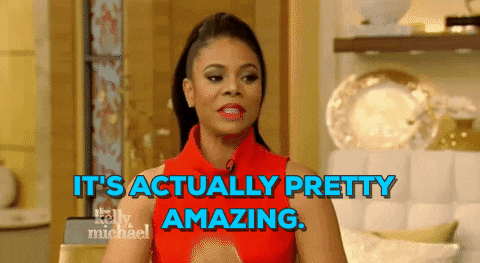 The Dark of the moon turned out to be quite an adventurous read! I honestly didn't expect to enjoy it as much as I did. There are lots of fantasy/paranormal elements in this book that I really loved. There was pirates, mythical creatures, assassins, magic, kickass action and sea adventures. Even though it was a pretty long book, I was never left bored. The whole story was an exciting journey from the start till the end. The author E.S. Bell is actually Emma Scott who writes romance novels which I've never read before. She wrote this novel under a pen name and I've heard this was her first fantasy novel and she really did a great job in building this wonderful story. I hope she writes more fantasy genre books in the future.
Selena Koren is a paladin and also a powerful soldier who worships the moon god aka two faced god. She's one of the rare summoner who can manipulate sea at her wish. During a war in order to kill the ruthless Zakreth's army she summons her power to drown them but unfortunately, it also takes the lives of four hundred innocents that lived at the nearby island. Now she bears the mark of her shame on her chest which was left by the moon god himself. From then on, she can never feel the warmth and all she can feel is the intense cold from the crescent hole on her chest. Ten Years later, when the temple requests her presence for a new mission her hope rises. She was told to  hunt down two powerful Bazirian priests and killing them will heal her wound which she couldn't endure anymore. So, she sets on a new journey to find her targets and kill them even though knowing that she could get killed in this dangerous mission but first she needs a ship and a captain that can take her to her destination.
Sebastian Vaas aka Bloody Bastian is fed up with his life as an assassin and wants to retire by doing a one final job that can give him the enough money to start a new life. When the Bazira appoints him to kill a female Paladin named Selena, the same woman who is responsible for killing his enemies, the ruthless Zakreth that killed his family brutally, Bastian feels a bit hesitant to take the job but in the end he agrees to the deal. When both of their paths cross, he introduces himself as captain Julian and together they take on a voyage to Isle Saliz. During their journey, they face many dangerous obstacles including the new forbidden feelings that is developing between them. But everything turns upside down, when Selena finally discovers some shocking truths and secrets that reveals all the betrayals. 
The main characters in this book are pretty much complex and flawed. I loved Selena! She's strong, compassionate, brave, loyal, and totally kickass. I absolutely loved her and her character growth through out. I quite admired her strong determination and how she didn't succumbed to darkness even after going through so much suffering for a long period of time. Sebastian aka Captain Julian is a very intriguing character. He is ruthless and pretty much cold blooded assassin but it doesn't mean he was totally heartless. I really enjoyed his perspective which describes how he struggles with his dark past and his feelings. The romance in this book is very light with few steamy scenes but I loved the slow burn romance between Selena and Sebastian. They're complete opposite to each other but they can't deny their forbidden attraction. The secondary characters  are pretty much interesting too. I liked Selena's guardian and her greatest friend Ilior who is Vai'Ensai aka dragon man. He's very protective of Selena and his deadly appearance always scares people away. There's also some other characters that grabbed my interest but to avoid spoilers I'm not going to mention them.
The plot is very intriguing and I loved it! To be honest, it took some time for me to get into the story because at the beginning everything seemed a bit confusing to me but after getting through twenty percent of the book, everything got clear and I was totally immersed into the story. The story is slow at the beginning but the pace picks up eventually when the story takes an interesting turn and the real adventure starts. I'm a total sucker for books with sea adventures and this one has everything I love. There is lots of twists and turns in the plot that left me pretty much shocked and I immensely enjoyed the kick-ass action. The story is actually told through lots of different POV's which might distract readers attention from the story but surprisingly, I still found myself enjoying the story. Although I'm not fan of the writing style of  this book, I think it's pretty good and needs more editing because of some grammatical errors. The world building is totally fantastic! I loved the fascinating world of Lunos which is filled with  pirates, paladins, magic, seers, mermaids, blood demons, gods, dragons and Djinn etc. I really can't wait to explore more of this amazing world and the creatures living in it! I also loved the beautiful map the author has provided at the beginning which is showed below.
Overall, it was a great read! This was really an amazing start to a new fantasy series. The book finally concludes with an interesting end and I can't wait to know what the author has in store for us next.
Recommend it?

I highly recommend this book to all the fantasy and paranormal readers! 
So, What do you think of this book? Have you read this yet? Do you want to read it?
Please Feel Free To Comment Below. ❤
See You In The Next Post and Have a Great Day! 🙂