RELEASE DATE: September 5th 2017
AUTHOR: F.M. Boughan
GENRE: Young-Adult, Dark, Fantasy, Retellings.
PUBLISHER: Month9books
BLURB: Ellison lost her mother at an early age. But since then, her father has found love again. He's happy and doesn't quite notice that Ellison does not get along with his new wife or her mean daughters. When Ellison discovers a necromantic tome while traveling the secret passages of her father's mansion, she wonders if it could be the key to her freedom. Until then, she must master her dark new power, even as her stepmother makes her a servant in her own home. And when her younger brother falls incurably ill, Ellison will do anything to ease his pain, including falling prey to her stepmother and stepsisters' every whim and fancy.
Stumbling into a chance meeting of Prince William during a secret visit to her mother's grave feels like a trick of fate when her stepmother refuses to allow Ellison to attend a palace festival. But what if Ellison could see the kind and handsome prince once more? What if she could attend the festival? What if she could have everything she ever wanted and deserved by conjuring spirits to take revenge on her cruel stepmother?
As Ellison's power grows, she loses control over the evil spirits meant to do her bidding. And as they begin to exert their own power over Ellison, she will have to decide whether it is she or her stepmother who is the true monster.
CINDERELLA NECROMANCER is CINDER meets ANNA DRESSED IN BLOOD and was inspired by a real medieval grimoire of necromancy from 15th-century Germany.
Purchase Links:
Google Play | BAM | Chapters | Indies | Amazon | B&N | Kobo | TBD | iBooks
Cinderella, Necromancer is an interesting dark retelling of Cinderella and I immensely enjoyed reading it. I'm actually not fan of Cinderella retellings but when the author asked for an honest review for this book, I couldn't say no because I loved the synopsis and it's really a strange combination that I've never read before. It's a dark version of Cinderella. Even though I had few issues, the story is definitely refreshing to read and I have to say that it was a pretty good start for a debut. I really liked the plot, the setting and the wonderful writing style. I'm so glad it wasn't an exact rip off of the original tale and I liked how the author incorporated the 15th century German Necromancy aspects into the tale. 
The story follows sixteen year old Ellison aka Ella who lost her mother when she was young leaving her brother and her motherless. When her father finds happiness in a new wife, she can't forgive him. If that wasn't enough, It seems like her new step mother has two evil daughters who are going to be her new step sisters. When her father suddenly leaves the town for some unknown business, he leaves her and her brother in her step mother's care. After her father leaves the house, her step mother finally shows her true face by replacing her sweet act. Ella soon changed from a noble lady to a servant in her own house. She was forced to serve her step mother and her new evil step sisters. One day, when she gets locked in her room for disobedience, she finds a secret passage that leads to her father's secret room where she finds a key and a book of Conjuring which holds secrets to dark magic. When she visits her mother's grave, she meets the alluring prince William who thinks that she's a servant because of her dirty attire and he warns her not to roam around at night because of the new terrors that attacking their kingdom. Ellison wants to meet the prince once again in the palace festival but her new step mother refuses her request. To have everything she deserved, Ella uses the book of conjuring to raise spirits without knowing the consequences of her actions which later brings huge chaos. 
Ellison is a wonderful protagonist and I'm so glad that she wasn't another damsel in distress character who needs her prince charming to save her. She's  strong, witty, stubborn, spunky, and fun character who absolutely loves her little brother.  I really liked Ellison's little brother who is quite adorable. He enjoys her sister's company more than others and he always looks forward to their story telling time. The relationship between Ellison and her brother is portrayed really well in the plot and we can pretty much see how much she cares for her brother. I also liked Prince William, he is a fun character who also harbors secrets of his own which is revealed as the story slowly progresses. Even though William played major part in this book, the whole story is mostly focused on Ellison and her family. The romance between Ellison and William is Okay-ish but I quite enjoyed the banters between them. I also liked Ellison's step mother and step sister's characters. I'd love to hate them too! I absolutely loathed them when they blackmailed Ellison by threatening to hurt her brother. The spirits Ellison conjures are totally creepy especially Curson. He's quite dark and seductive spirit who gave me chills.
The plot is interesting and totally refreshing! To be honest, I was actually bored at the slow beginning but the pace eventually picks up when the night terrors starts around the kingdom. The concept of this book is unique. I pretty much loved the dark and gothic feel to it. When I saw necromancer on the title, I expected some raising the dead from their graves but it's definitely not that. The twists in the plot really surprised me and I really loved the ending but I think it was a bit rushed. Nonetheless, I liked how everything wrapped up in the end. As for the writing, I loved it! For a debut, the author's writing style is pretty amazing and totally captivating. There's not much world building in this book but I enjoyed the whole setting and the atmosphere the author has created. 
Overall, it was a good read! The story was much darker than I had expected and I thoroughly enjoyed it. It's quite a unique retelling filled with dark magic, witch craft, action, intrigue and light romance. 
Recommend it?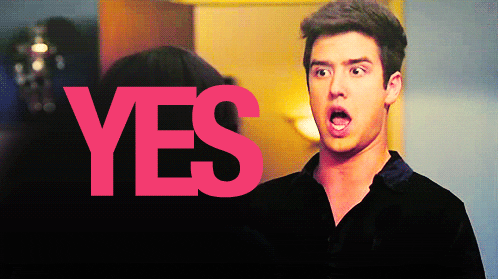 I highly recommend this book to everyone who loves to read dark fairytale retellings.
MY RATING: [3.5/5 stars]

ABOUT THE AUTHOR:

F.M. Boughan is a bibliophile, a writer, and an unabashed parrot enthusiast. She can often be found writing in local coffee shops, namely because it's hard to concentrate with a cat lying on the keyboard and a small, colorful parrot screaming into her ear. Her work is somewhat dark, somewhat violent, somewhat hopeful, and always contains a hint of magic.
Website | Twitter | Facebook | Goodreads
Link to Tour Schedule:
http://www.chapter-by-chapter.com/tour-schedule-cinderella-necromancer-by-f-m-boughan-presented-by-month9books/