RELEASE DATE: August 7th 2017
AUTHOR: Rosie Somers
GENRE: Young-Adult, Contemporary, Romance.
PUBLISHER: Entangled Teen
SUMMARY:

Most sixteen-year-olds shouldn't know where museums keep their rarest jewels (the basement) and they really shouldn't know that vans make the worst getaway cars. But for Marisol Flores, a life of jewel thievery is a birthright handed down from generation to generation, even if she didn't ask for it. So when a rival thief targets Mari and her mother, Mari's more than happy to flee to the anonymity of bustling New York City.
Blending in is a dream come true for Mari, but keeping her former thieving ways a secret gets way more complicated when handsome Will Campbell sets his sights on her. 
She can't help but like his terrible puns and charming grin…but when her past catches up with her, it's not only her life—and her anonymity—that's at stake.
Will could be the next target.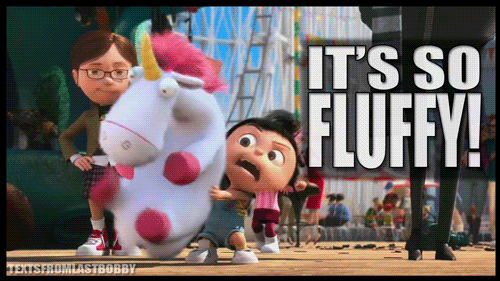 * eARC received from the publisher via netgalley in exchange for an honest review *
I expected to enjoy this book but sadly this book isn't for me because I totally hate insta-love romances and this one is full of it. They're major book turn-off's for me. I hoped we get some thrilling thieving action but it disappointed me in that aspect too. Some parts in the plot isn't fleshed out well and the relationship between some characters seemed forced to me. Story-wise it's not a bad read if you're into sweet teen romances with some clichedness. For me, it was an okay read but nothing amazing enough to fangirl over.
Marisol Flores is a sixteen year old teen who comes from a family of thieves. Because of their profession, Marisol and her mom are constantly moved more one place to another. Unlike other girls of her age, her whole life was spent on learning the locations of museums where rare jewels are kept, and training on escape tactics. She has no friends and zero social life. When a rival thief targets her family, they both escape to New York city to start a new life. Marisol is glad that she can finally live a normal life that she always dreamed of and she enters into a high school where she makes new friends and there she meets the handsome Will Campbell whose grin gives her butterflies in her stomach. She couldn't reveal her real identity to him or her new friends but what happens when her past finally catches up to her and Will becomes the next target.
Except for Marisol, I can't connect with any of the characters in this book. Marisol is an interesting protagonist! Despite being a skilled thief, she's still a teenager who longs for a normal teen girl life. Even though I hated her insta-attraction towards Will which always annoyed me, I really liked her character. Will seemed like a typical love interest and I didn't cared much about him. His character wasn't fleshed out well and It would've been great if the author has provided more info on him. The sweet romance between Marisol and Will was totally meh. I didn't enjoyed the insta-attraction between them and their way too fluffy romance made things even worse for me. Marisol's inner thoughts towards Will's handsome looks always made me roll my eyes. As for the secondary characters, they aren't memorable enough to describe. It seems like the author didn't paid much attention to them and some relationship between the characters seemed forced.
The Plot is good but sadly, some parts of it fell flat for me. The story starts with a great start but slowly it takes downhill when nothing exciting happens until the ending part. To be honest, I only enjoyed the first part and the last part of this book. The surprising twists at the end are unpredictable but they didn't thrilled me much. I wish there was more thieving scenes and action in the plot. The plot is mostly centered around Mari and her mom hiding from the bad guys, and the cute insta-romance between Will and Marisol. If you love insta-love romances then you might enjoy this book more than I did. The whole story is told from Marisol's POV. The writing style was simple and easy to understand.
Overall, it was an okay read for me but I'm certain others would like it more than I did. Despite my issues, I think this would make a cute YA contemporary romance.
Recommend it?
YES!
Only to the readers who can handle insta-love romances otherwise steer away from this book.
So, What do you think of this book? Have you read this yet?
Please Feel Free To Comment Below. ❤
See You In The Next Post and Have a Great Day! 🙂