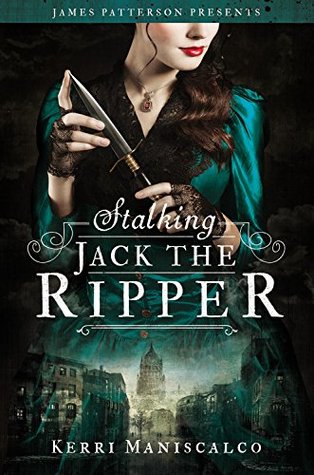 RELEASE DATE: September 20th, 2016 
AUTHOR: Kerri Maniscalco
GENRE: Young-Adult, Historical, Fiction, Mystery.
PUBLISHER: Jimmy Patterson
SUMMARY: 
Seventeen-year-old Audrey Rose Wadsworth was born a lord's daughter, with a life of wealth and privilege stretched out before her. But between the social teas and silk dress fittings, she leads a forbidden secret life.
Against her stern father's wishes and society's expectations, Audrey often slips away to her uncle's laboratory to study the gruesome practice of forensic medicine. When her work on a string of savagely killed corpses drags Audrey into the investigation of a serial murderer, her search for answers brings her close to her own sheltered world.
I actually picked this book for the Reading Quest Challenge and I also wanted to read it for a while. There's been some hype over Stalking Jack The ripper and the premise sounds very promising too. I enjoyed reading this book but honestly, it wasn't as thrilling as I expected it to be. Although I loved the concept and the historical setting, I was a bit disappointed with the mystery which seemed too easy for me especially the killer's identity but I'm not sure about other readers who are new to this genre. Nonetheless, I don't regret picking this up because there are some aspects in this book that I really loved such as the wonderful main characters, the setting, and also the intriguing dark concept.
The story follows Seventeen year old Audrey Rose, daughter of a Lord who is expected to behave like a highborn lady by wearing beautiful silk dresses, attending social tea parties and learning embroidery knitting but Audrey isn't interested in any of them. She wants to study forensic science which is totally forbidden for women So, against her father's wishes, she secretly learns about forensic science under her uncle's guidance at his laboratory and there she meets the alluring Thomas, her uncle's apprentice who harbors many secrets. When serial killings starts to happen around her town, Audrey wants to know the reason behind the murders. So, Audrey and Thomas work together to find the mysterious killer who calls himself Jack the ripper. Her journey to search for answers leads her to some shocking secrets that she never expected.
Audrey is an incredible character who is sassy, smart, fun, determined and stubborn. She's also a bit rebellious who wouldn't mind breaking societies rules to get what she wants. She has some strange obsession with dead bodies which might seem a bit creepy to some readers. I almost forgot to mention that she's actually a half Indian and half British which really surprised me because the cover shows only a white girl. Thomas Cresswel is mysterious and a very delightful character. He was totally fun and he loves to tease Audrey with his scandalous remarks which always makes her blush. I liked the sweet romance between them even though it seemed nearly insta-lovey. I absolutely enjoyed their witty banters and it's one of the best parts I've enjoyed the most. As for the secondary characters, I also liked Audrey's uncle,  her brother Nathaniel, and her cousin Liza.
The plot is good but I think it could've been executed even better. The slow pacing is one of the aspects that I didn't liked in this book. The only thing that saved me from getting bored are the characters Audrey and Thomas. There are some twists in the plot but most of them are easy to guess. I really liked the old clippings of 18th Century and few photos seemed very creepy. There are some pretty gruesome details of the killings so be warned. If you can't handle them then I advice you to skip those parts. The entire story was told from Audrey's first-person POV and I loved the author's compelling writing style. The world building is simply superb. The 18th century setting seemed very accurate in this book and I loved the crime atmosphere the author has created.
Overall, I really liked it! It was fun, creepy, and entertaining read! Despite not meeting my expectations, I really enjoyed the story and I will definitely look forward to the next book which is going to be released soon. 
Recommend it?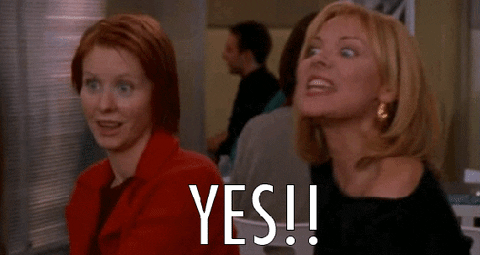 I highly recommend this book to all the readers who loves to read YA thrillers set in historical times. If you decide to read this book, I advice you to lower your expectations then you might enjoy it more than I did. 
So, What do you think of this book? Have you read this yet? Do you like to read this book?
Please Feel Free To Comment Below. ❤
See You In The Next Post and Have a Great Day! 🙂