RELEASE DATE: August 8th 2017 
AUTHOR: Mary Taranta
GENRE: Young-Adult, Magic, Fantasy, Adventure.  
PUBLISHER: Margaret K. McElderry Books
SUMMARY:
To save her sister's life, Faris must smuggle magic into a plague-ridden neighboring kingdom in this exciting and dangerous start to a brand-new fantasy duology.
Faris grew up fighting to survive in the slums of Brindaigel while caring for her sister, Cadence. But when Cadence is caught trying to flee the kingdom and is sold into slavery, Faris reluctantly agrees to a lucrative scheme to buy her back, inadvertently binding herself to the power-hungry Princess Bryn, who wants to steal her father's throne.
Now Faris must smuggle stolen magic into neighboring Avinea to incite its prince to alliance—magic that addicts in the war-torn country can sense in her blood and can steal with a touch. She and Bryn turn to a handsome traveling magician, North, who offers protection from Avinea's many dangers, but he cannot save Faris from Bryn's cruelty as she leverages Cadence's freedom to force Faris to do anything—or kill anyone—she asks. Yet Faris is as fierce as Bryn, and even as she finds herself falling for North, she develops schemes of her own.
With the fate of kingdoms at stake, Faris, Bryn, and North maneuver through a dangerous game of magical and political machinations, where lives can be destroyed—or saved—with only a touch.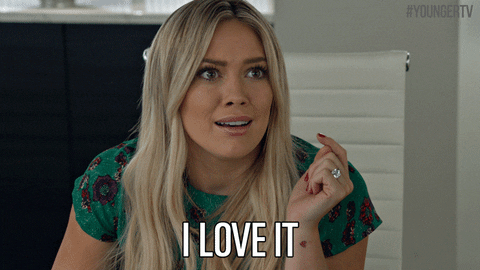 I love reading dark YA fantasies and this was such an interesting fantasy read. The magical system in this book is something that I've never read before and it was totally refreshing. When I found this book, I have no idea what to expect from the author and the cover looks so gorgeous but still I don't want to put high hopes on it. After finishing this book, I was left wanting for more. I loved every aspect of this book. It has unique concept, captivating world and  interesting characters. There are few flaws but for a debut, the author has done a great job in weaving this story. I'm so glad this wasn't another typical YA fantasy and I would like to thank the author for bringing something new to us.
The story follows Sixteen year old Faris Locke whose mother has tried to kill her when she was young and later killed for stealing gold from the King. The incident ultimately destroyed their family. Her father has become a drunk and she's the only one left in her family to look after her little sister Cadence. She grew up in the slums of Brindaigel and survived by fighting matches and thievery. They never left Brindaigel and it was forbidden to leave the kingdom. The King of Brindaigel has powerful magic and all the soldiers of the kingdom who are marked by his magic are literally his puppets. If anyone tries to disobey his orders or goes against him, they're executed without any trial. With the increasing death rate, Faris makes a plan to escape with her little sister to Avinea, a kingdom which is consumed by plague. But everything doesn't go as planned when her sister Cadence gets caught and becomes a slave. To save her sister, Faris agrees to a deal with Princess Bryn, who wants to steal her father's throne by making an alliance with the Avinea's Prince. After lots of struggles, they both finally arrive to Avinea but they aren't aware of the dangers they're gonna have to face besides the deadly plague. When they both land in trouble, a traveling magician named North comes to their rescue and offers his protection in exchange for clean magic they possess. During their journey they face many obstacles and unveils many secrets. Can Faris survive this journey? Can she save her sister before it's too late?
Faris is a wonderful protagonist and I really loved her. She's a strong character with lots of vulnerabilities. Her hard life made her tough, strong and independent. I admired her strength and love for her sister, she'll go to any lengths just to save her. North is quite an intriguing character who's harboring so many secrets and it was quiet easy to guess the huge secret he was hiding. He is handsome, fun and a total gentleman towards Faris. Bryn is a cunning, smart, and manipulative character and I totally hated her. She's pretty much obsessed to become the queen of her kingdom and wouldn't hesitate to sacrifice anyone that comes in her way. There's also North's young apprentice Tobek who is fun and innocent. He's really a good addition to the plot. In order to survive during their journey, they all need to work together as a team even though they don't trust each other. There's a little romance between Faris and North and it was an absolute slow burn. I loved how their relationship grew with every little interaction. As for the other characters, I'm very interested to know more about the alluring Alistair, the King's executioner. He claims to be a good guy but we don't know yet.
The plot is captivating and interesting. I'm actually not a fan of slow paced plots but this one never left me bored and I was hooked to it till the end. The story is both dark and addictive. With each chapter, the story  becomes even more interesting to read. There are few twists and turns which really surprised me. The whole book is told from Faris  POV[first-person]. I loved the writing style and for a debut author, it was pretty good. The world building is amazing! At the beginning, it might be confusing and hard to get into but eventually it'll become easy to picture everything clearly. I loved the refreshing take on the magical system. There are two types of magic in this world – the clean magic and the rotten one. While the clean magic keeps the magician sane and healthy, the rotten magic turns them insane and slowly making their body rotten to the core.
Overall, It was a great read! I'm not saying it will blew your mind away but it's something different that you'll have fun reading. It's totally entertaining and I immensely enjoyed it. I can't wait to know what the author has in store for us next.
Recommend it?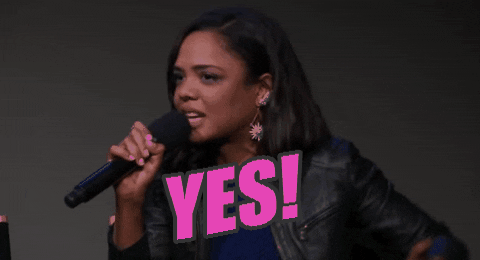 Shimmer and Burn is a first book in a new YA fantasy duology. I highly recommend it to everyone who are looking for a unique dark fantasy read. It's definitely worth a read!
So, What do you think of this book? Have you read this yet? Do you like to read this book?
Please Feel Free To Comment Below. ❤
See You In The Next Post and Have a Great Day! 🙂