RELEASE DATE: July 18th 2017 
AUTHOR: Kylie Scott
GENRE: New-Adult, Contemporary, Romance.  
PUBLISHER: Kylie Scott
SUMMARY: 
Being young is all about the experiences: the first time you skip school, the first time you fall in love…the first time someone holds a gun to your head.
After being held hostage during a robbery at the local convenience store, seventeen-year-old Edie finds her attitude about life shattered. Unwilling to put up with the snobbery and bullying at her private school, she enrolls at the local public high school, crossing paths with John. The boy who risked his life to save hers.
While Edie's beginning to run wild, however, John's just starting to settle down. After years of partying and dealing drugs with his older brother, he's going straight—getting to class on time, and thinking about the future.
An unlikely bond grows between the two as John keeps Edie out of trouble and helps her broaden her horizons. But when he helps her out with another first—losing her virginity—their friendship gets complicated.
Meanwhile, Edie and John are pulled back into the dangerous world they narrowly escaped. They were lucky to survive the first time, but this time they have more to lose—each other.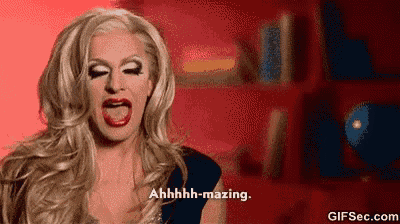 Trust is a wonderful contemporary read! At first, I was a bit hesitant to pick this up because I was afraid that It's going to be another cliched story and I wouldn't like it but this took me by surprise and I found myself enjoying the story. I loved the main characters Edie and John. They're super entertaining, interesting, and flawed. This is my first book from the author Kylie Scott. she's a hit adult contemporary author who writes steamy romance novels. Although the main characters in this book are in their teens, Trust is definitely not for young adults because of few steamy sex scenes in the book.
The story starts with Edie going to a convenient store but suddenly she's held at gunpoint by a guy who's a meth head(drug addict). Luckily, a boy named John comes to her rescue and he seems to know the attacker and tries to convince him for not harming them. When everything fails, John bravely takes the final step which gets her saved but it also takes the life of one of the guy who tried to save her.  To get a new start, Edie transfers from a prestigious Greenhaven school to a local Public High school where she meets her savior once again. John used to work for his older brother by dealing marijuana in his school illegally but after the robbery incident, he decides to stop dealing and hopes for a  clean start by concentrating on his studies. When Edie and John meets once again they quickly make a connection and soon becomes friends. After a near death experience, Edie becomes bold and daring which always gets her into trouble. When she tries to lose her virginity with a guy she barely knows, Edie stops her from doing something stupid and agrees to help her losing her V-card but later it complicates their friendship when Edie's attraction towards John grows into something more. John believes he doesn't deserves her and because of him, Edie once again lands into the same dangerous situation they had faced before. Can both of them survive this time?
Edith aka Edie is a pretty interesting character! She was fun, daring, spunky and confident. I haven't read any books with a plus sized main character and I really enjoyed Edie's character even though sometimes her actions might seem a bit stupid. Despite her insecurities, she always stood strong. She often gets bullied in school because of her size but she never let it bother her. I loved John Cole! He is kinda calm, cool, sexy, and a broody bad boy. After going through such a dangerous incident, he finally wants to make a clean start but no one seems to believe him except for Edie. I quiet enjoyed Edie and John's relationship and how they connected with each other. The romance is both sweet and steamy hot. It might seem like insta-lovey but it's definitely a slow burn romance. I liked how their relationship slowly grew from friendship to love.  I also liked Secondary characters such as Edie's mom, John's friend Anders, and her new friends Hang, Carrie and Sophia.
The plot is predictable but it was well executed and I thoroughly enjoyed it. Although, I don't relate to the main characters, I loved reading about them. The  relationship between them is pretty adorable, sweet, and emotional. The story moved in a fast pace and there is never a dull moment. The entire story was told in Edie's Pov but I wish it was told in dual POV because I really wanted to know what's going on in John's mind.  I loved the author's writing style which is pretty great and easy to understand. The  characters are well built and well developed. It's the best part of this book!
Overall, I loved it! The story concludes with a perfect ending and I was left satisfied. I had fun reading this book and I would love to check out more books from this author.  
Recommend it?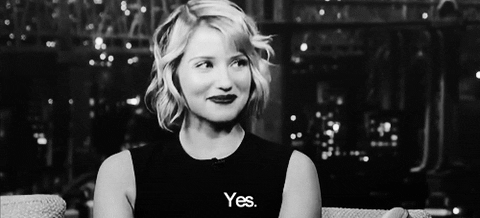 I highly recommend this book to everyone who loves sweet and hot contemporary romance but I wouldn't recommend it to the readers below 16 years old. 
So, What do you think of this book? Have you read this yet? Do you like to read this book?
Please Feel Free To Comment Below. ❤
See You In The Next Post and Have a Great Day! 🙂