RELEASE DATE: June 13th 2017 
AUTHOR: Cindy Pon
GENRE: Young-Adult, Sci-Fi, Dystopia Fantasy, Romance.  
PUBLISHER: Simon Pulse
SUMMARY: 
Jason Zhou survives in a divided society where the elite use their wealth to buy longer lives. The rich wear special suits, protecting them from the pollution and viruses that plague the city, while those without suffer illness and early deaths. Frustrated by his city's corruption and still grieving the loss of his mother who died as a result of it, Zhou is determined to change things, no matter the cost.
With the help of his friends, Zhou infiltrates the lives of the wealthy in hopes of destroying the international Jin Corporation from within. Jin Corp not only manufactures the special suits the rich rely on, but they may also be manufacturing the pollution that makes them necessary.
Yet the deeper Zhou delves into this new world of excess and wealth, the more muddled his plans become. And against his better judgment, Zhou finds himself falling for Daiyu, the daughter of Jin Corp's CEO. Can Zhou save his city without compromising who he is, or destroying his own heart?
Well, I have mixed feelings on this book. It was really super entertaining but it's not a total perfection. I really loved the concept which is very thought provoking and also the fantastic world building, but there are some aspects that I didn't enjoyed much which  made me not giving it a full four star rating. I went into it with some expectations but only half of them were met. The plot seemed little bit cliched and there is a case of insta-love in this book which I'm not really fan of. Nevertheless, I still loved reading this book. The only saving grace to this book are the characters, the action, and the world building. This is actually my first book by Cindy Pon and I wanted to give this a shot after reading her short story Beautiful Venom in Because You Love to Hate Me anthology which I really loved. Want is a great start for a new YA sci-fi/dystopian series and I hope the next book is even more better. 
The story is placed in a futuristic setting of taiwan where 90% percent of the air has become polluted and the sky is no longer blue but grey. Due to the pollution and the spreading viruses, the people are dying early at the age of 40. The people of the city are divided into poor Mei's and the rich You's. The powerful Jin corporation has invented special suits which can provide clean air but unfortunately,  only the rich You's can afford it because of the huge price.  Jason Zhou is a Mei and also an orphan whose mother has died due to an illness caused by the pollution. He feels unfair of their situation, how the city is corrupted and the government are not doing anything to decrease the pollution. When Jason and his friends discovers that the Jin Corporation are manufacturing pollution to keep their business running, they decide to take matters on their hands and bring a new revolution by destroying Jin Corporation. But first, they need to infiltrate the Jin Corporation to get the inside info. Zhou volunteers to disguise himself as a wealthy You named Jason and gets close to Mr. Jin's only daughter Jin Daiyu, the future heir to Jin Corporation. He feels guilty for deceiving her but they've got no other choice and his job gets even more complicated when he starts to develop feelings for her. Zhou never expected to fall in love with Daiyu but disclosing his secret will not only compromise their mission but also put their lives on danger. 
I loved Zhou! He's a pretty enjoyable character! He's fun, daring, confident, loyal and also a bit sexy. He captivated me from the start and the way he's loyal towards his friends is very admirable. He's quiet fond of his butterfly knife which he always carries with him. Daiyu is a pretty likable character. She's totally an open minded person and never acted like an arrogant rich heir. Zhou and Daiyu have a great chemistry together but honestly, I didn't liked the insta-romance between them. As for the other characters, I liked Zhou's group of friends/misfits Lingyi, Iris, Arun, and Victor. Lingyi(Chinese) is the boss of their group and also a genius hacker. Iris(Asian) is totally kickass and quiet deadly. Arun(Indian) is a young genius scientist who wants to cure taiwan by inventing vaccines. Victor(Filipino) is a charming hustler who can charm anyone with his amazing skills. I really loved the loyalty between these five and how they worked together as a team. 
The plot is very interesting but some parts felt a bit cliche and predictable especially the relationship between Daiyu and Zhou. I'm glad the plot isn't centered around the romance. I absolutely enjoyed the diverse aspect in this book and it's definitely my favorite part. The description of the food through out the novel has made me feel quiet hungry so I highly advise you to not to read this book on empty stomach. The pacing of the story is good but I did found some parts a bit slow. I loved the wonderful writing style of the author. It was vivid and quiet descriptive. The whole story is told from Zhou's POV[first-person]. I've read only few male POV books so I was a bit hesitant before picking this up but surprisingly, I found myself enjoying the story and I liked seeing everything through Zhou's eyes. The world building is absolutely brilliant. I've never been to taiwan but the author described everything so vividly that I actually felt that I was living in the story. 
Overall, I loved it but it's not my favorite. The world building is the major highlight of this book and I think many readers will definitely love devouring it. Although there's no huge cliffhanger at the end, I'm still eagerly looking forward to the next book. 
Recommend it?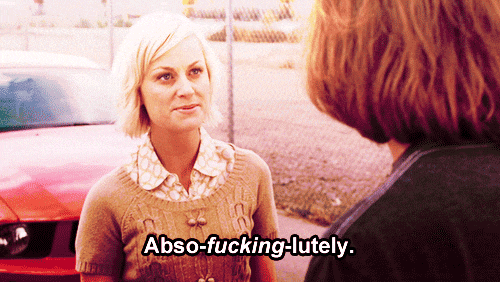 Despite my issues, I highly recommend this book to everyone. It is a must read for every YA sci-fi/dystopian lovers.
So, What do you think of this book? Have you read this yet? Do you like to read this book?
Please Feel Free To Comment Below. ❤
See You In The Next Post and Have a Great Day! 🙂