RELEASE DATE: July 25th 2017
AUTHOR: Amanda Foody
GENRE: Young-Adult, Fantasy, Magic, Mystery.  
PUBLISHER: Harlequin Teen 
SUMMARY:
Sixteen-year-old Sorina has spent most of her life within the smoldering borders of the Gomorrah Festival. Yet even among the many unusual members of the traveling circus-city, Sorina stands apart as the only illusion-worker born in hundreds of years. This rare talent allows her to create illusions that others can see, feel and touch, with personalities all their own. Her creations are her family, and together they make up the cast of the Festival's Freak Show.
But no matter how lifelike they may seem, her illusions are still just that—illusions, and not truly real. Or so she always believed…until one of them is murdered.
Desperate to protect her family, Sorina must track down the culprit and determine how they killed a person who doesn't actually exist. Her search for answers leads her to the self-proclaimed gossip-worker Luca, and their investigation sends them through a haze of political turmoil and forbidden romance, and into the most sinister corners of the Festival. But as the killer continues murdering Sorina's illusions one by one, she must unravel the horrifying truth before all of her loved ones disappear.
 Daughter Of The Burning City is one of the books I was really excited to read this month  but unfortunately, it didn't met my expectations. I enjoyed the story but I didn't love it. I think I would've loved it if I hadn't put such high expectations on it. The story was definitely interesting, entertaining, and refreshing but it lacked the tension which made it less exciting for me. I liked the main characters Sorina and Luca. The world of Gomorrah is beautiful and enchanting. Even though this book failed to meet my expectations, I really think it was a great debut and I'll definitely look forward to more books from the author.
The story is mostly set in Gomorrah, a travelling circus city which is divided into Uphill and downhill. Sorina is a sixteen year old girl who's born without eyes but still she can perfectly see everything and can also create illusions with individual personalities that we can touch, see and feel. She's the adopted daughter of the proprietor of Gomorrah and because of her rare gift she stands apart from the others and doesn't have any real friends. In Gomorrah, she's a star performer who runs a freak show along with her illlusions who are her only family besides her father. When one of the members of her illusion dies, Sorina feels devastated and she doesn't understand how can a illusion die if they're only a illusion that her mind created. During her search for answers,  her paths crosses with the mysterious gossip worker named Luca who seems to know everything about Gomorrah. He believes that the murderer is one of the jinx worker(magic) from Gomorrah so together they both start to investigate to find the murderer. When the killer murders another of her illusions, Sorina becomes even more desperate to save her family and she needs to find the killer before he kills her remaining family members.
Sorina is a pretty likable and relatable character. She's fun, determined and stubborn character. She's strong yet vulnerable. She feels insecure about her freaky face with no eyes and because of her non-existence friends in her life she creates her own family that she deeply cares. I loved Luca! He is mysterious, fun and an arrogant bad boy.  I enjoyed the relationship between Luca and Sorina and I'm glad it wasn't an insta-love. The romance between them was sweet but I didn't liked their abrupt kisses which felt a bit meh. As for the other characters, I also enjoyed Sorina's illusions who are like a family to her. First we have Nicoletta, an elder sister figure who is also sorina's freakshow manager. Next we have Crown, an old grandpa who have nails instead of hair in his body. Venera has a beautiful face with a flexible body that can be bend in any shape.  Blister, a cute fire breathing baby who is only one year old. Hawk – An half girl half hawk who has claws and wings. Gill –  a boy who has gills on his neck to breath underwater. He's kinda authority figure in her family who mostly keeps to himself and loves to read. Unu and Du – a twin headed boy who are both fun and witty. And finally, we have Tree man who looks like a tree with a bark skin and can crush anyone pretty easily under his clubbed feet.
The plot is interesting but it really wasn't amazing enough for me to fangirl over. The story started with a good start but slowly it became less intriguing for me. The pacing is slow and the mystery isn't hard to guess if you pay close attention to every details because there are some hints. Even before going halfway through the book, I already guessed the killer and when it was finally revealed, I wasn't really surprised. I'm not saying it was a bad read because I did enjoyed reading it but I expected more from it. The story was told from Sorina's first person POV. For a debut author, the writing was pretty good. It was flawless and captivating through out.  I loved the world the author created especially Gomorrah. It's the best part of this book and I really wished that I could visit a place like that.
Overall, I liked it! Although it didn't blew my mind away, there are still some good aspects in this book that I really enjoyed.  
Recommend it?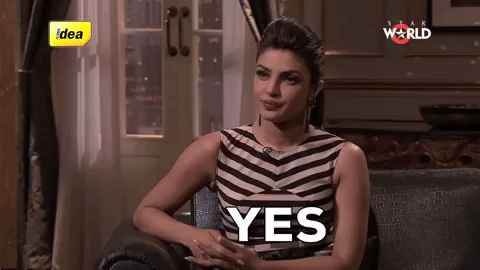 I recommend this book to everyone who loves to read dark YA fantasy filled with magic, mystery and a light romance but I would suggest you to lower your expectations before getting into it. 
So, What do you think of this book? Have you read this yet? Do you like to read this book?
Please Feel Free To Comment Below. ❤
See You In The Next Post and Have a Great Day! 🙂