RELEASE DATE: July 18th 2017
AUTHOR: Elise Kova
GENRE: New-Adult, Fantasy, Dragons, Sci-fi/Steampunk, Romance.  
PUBLISHER: Keymaster Press
SUMMARY: 
Cvareh returns home to his sky world of Nova with the genius crafter Arianna as his temperamental guest. The mercurial inventor possesses all the Xin family needs to turn the tides of a centuries-old power struggle, but the secrets she harbors must be earned with trust — hard to come by for Ari, especially when it comes to Dragons. On Nova, Ari finds herself closer to exacting vengeance against the traitor who killed everything — and everyone – she once loved. But before Ari can complete her campaign of revenge, the Crimson Court exposes her shadowed past and reveals something even more dangerous sparking between her and Cvareh.
While Nova is embroiled in blood sport and political games, the rebels on Loom prepare for an all-out assault on their Dragon oppressors. Florence unexpectedly finds herself at the forefront of change, as her unique blend of skills — and quick-shooting accuracy — makes her a force to be reckoned with. For the future of her world, she vows vengeance against the Dragons.
Before the rebellion can rise, though, the Guilds must fall.
First of all, I loved the cover of this book which looks freaking awesome and Cvareh looks totally stunning in it. I like Elise Kova's books mostly because of their pretty covers which makes them so irresistible that you can't help but pick them up. The Loom Saga is a great series but honestly, it isn't as amazing as the Air Awaken's series. The Dragons Of Nova is a good sequel and It is even better than the first book. I really loved it but it's still not my favorite yet. The pacing of this book seemed a bit slower than the first book which is my only issue with this book. Nevertheless, I enjoyed it and I'll look forward to know what the author has in store for us next. 
The story starts from where it was left off in the first book. After arriving at the alchemists guild, Ari and Cvareh decides to flee to the Nova with the help of a crafter and leaves Florence behind in the Loom. The people of Nova aren't fond of Chimera and when Ari arrives on the beautiful land of Nova, she gets quiet surprised by the dragons fashionable attire  and their luxurious life which she thinks are a total waste. She's the guest in the house of Xin to help Cvareh's sister win the war against the king but her major purpose was to find the traitor who's responsible for bringing down the last rebellion which killed everyone including her ex-lover. But before her hunt begins, the king orders for Crimson Court in Nova, a blood sport between dragons where members of all the dragon houses must attend. The blood sport exposes a deep secret that she's been hiding from everyone. On the Loom, Florence is trying to help the rebellions but everyone doesn't take her skills seriously. Even though she's a Revo everyone still expects her to be a Raven which she's not. When one of the guild gets attacked, Flor decides to take a new step to unite against their dragon oppressors and seek vengeance for their loss.
 Ari is my favorite kickass character in this series but I think Florence is definitely the star of this book. I really liked her character development and how she finally grows into a strong woman. She might be quite skilled in making deadly weapons but she's always been dependent on Ari. Now with her mentor's absence, Florence begins to stand up for herself and fights for the rebellion. I always enjoy Ari in action but this book seems to be focused more on her inner turmoils that she's been fighting lately. She doesn't trust anyone easily but she slowly starts to warm up to Cvareh. The relationship between her and Cvareh grows even more stronger and they finally stop denying their attraction towards each other. The romance between them is pretty hot and I absolutely loved it. Cvareh is a fun character that always amuse me. I enjoyed how he never gives up on Ari and tries to understand her better. As for the other characters, Cvareh's sister Petra seemed a bit dark and violent. Honestly, I didn't liked the way she treated her brother even though he's a bad guy. The cruel dragon King is manipulative and sadistic as ever. He devises many evil plans to bring down the rebellion and destroy his enemies who's trying to dethrone him. I'm quiet surprised with the appearance of Coletta, Yveun's wife/Queen. She seemed dark, cunning, smart, and evil. She's a good addition to the plot and I can't wait to know more about her. 
The plot of this book is pretty good but the pacing seemed slow. I'm actually not a fan of slow paced plots but surprisingly, I found myself enjoying the story. The second half of the story seemed more exciting than the first half. I loved the action, the romance and the beautiful world building. I liked the vivid writing style of the author. The story was told in five POV's but I wish it was told in only Ari, Florence, Cvareh POV's because I wasn't really interested in the additional POV's of Petra and Yveun. Some might enjoy reading Villain's POV but I'm not one of them. In this book, Yveun POV makes us aware of some of his evil plans before he launches them. I want to get surprised when the villain finally makes his move that brings sudden chaos everywhere. The appearance of Coletta is definitely a surprising twist that I never saw coming. The world building in this book is amazing! In the first book, I loved the world of Loom and I was really excited to explore the Islands of Nova in the sky. The world of Nova seemed like a paradise. The author described everything so vividly and I really wished that it was actually real. 
Overall, I loved this book! Despite few issues, I really enjoyed it. The book finally concludes with an interesting ending. I'm hoping the next book going to be pretty exciting and I can't wait to read it.
Recommend it?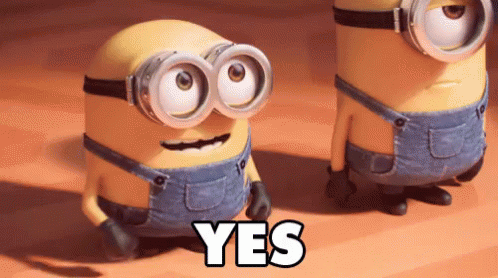 I highly recommend this series to everyone who loves fantasy books that has interesting plot, intriguing characters, amazing world building, and dragons but I must warn you that this book isn't for young readers.
So, What do you think of this book? Have you read this yet? Do you like to read this book?
Please Feel Free To Comment Below. ❤
See You In The Next Post and Have a Great Day! 🙂