RELEASE DATE: May 30th 2017
AUTHOR: Francesca Zappia
GENRE: Young-Adult, Contemporary, Romance
PUBLISHER: Greenwillow Books
SUMMARY:  
Eighteen-year-old Eliza Mirk is the anonymous creator of Monstrous Sea, a wildly popular webcomic, but when a new boy at school tempts her to live a life offline, everything she's worked for begins to crumble.
In the real world, Eliza Mirk is shy, weird, smart, and friendless. Online, Eliza is LadyConstellation, the anonymous creator of a popular webcomic called Monstrous Sea. With millions of followers and fans throughout the world, Eliza's persona is popular. Eliza can't imagine enjoying the real world as much as she loves her digital community. Then Wallace Warland transfers to her school, and Eliza begins to wonder if a life offline might be worthwhile. 
But when Eliza's secret is accidentally shared with the world, everything she's built—her story, her relationship with Wallace, and even her sanity—begins to fall apart.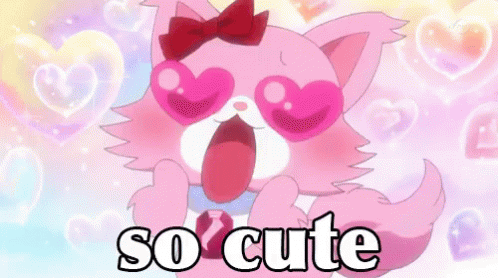 "There is a small monster in my brain that controls my doubt.
The doubt itself is a stupid thing, without sense or feeling, blind and straining at the end of a long chain. The monster though, is smart. It's always watching, and when I am completely sure of myself, it unchains the doubt and lets it run wild. even when I know it's coming, I can't stop it."
This book was so amazing and definitely lives up to the hype!  This is my first book by Francesca Zappia and I can't say how much I loved it. I didn't expect to enjoy it as much as I did. This is the best YA contemporary book I've read so far this year. I loved every thing about this book especially the beautiful illustrations of the Monstrous Sea webcomic and being a huge fantasy reader myself this made me love it even more. The characters are well built and well developed. The plot is emotional, heartfelt and absolutely cute. Eliza and Wallace are totally adorable in this book and I quite enjoyed the cute romance between them.
The story follows Eliza Mirk, an eighteen year old introverted girl who has no social life and always prefers her digital life over her real life.  She's the anonymous creator of a popular online webcomic Monstrous Sea which earned millions of readers and followers around the world.  In the real world, she's a nobody but in the online world She's the famous Lady Constellation who has millions of followers. She's not very close to her family and always spends most of her time with her computer and her sketchpad. Drawing is always been her escapism from the real world and she can always be herself in the online community. But everything changes when Wallace Warland enters into her life. He's the new transfer student who always keeps to himself. She's later surprised to find that he's actually one of her followers and also a popular Monstrous Sea fanfic writer. He isn't aware of her identity as Lady Constellation but she enjoys his company and he shows the real life outside the internet. When her real identity accidentally gets exposed everything turns pretty much upside down and Wallace feels betrayed by her.
I loved Eliza! She felt very realistic and relatable character. I can relate to her in so many things but to be honest, I didn't liked the way she ignored her family even though they don't understand her because she never gave them a chance.  She's a pretty talented comic artist and I wish I could have talent like her. Wallace is totally an adorable character. He also suffers with social anxiety just like Eliza but unlike her, he does have some friends in real life who cares about him. I felt bad for his past trauma and why he became a selective mute. He's definitely a swoon worthy guy but at one scene he acted a bit selfish which made me disappointed with him but in the end he makes up for it.  I enjoyed the cute relationship between Eliza and Wallace and how it slowly grew. I liked the way they communicated with each other in the beginning through writing on paper and I found this to be so cute and adorable. The side characters in this book are quite enjoyable especially Eliza's siblings Church and Sully, and also her online best friends Emmy aka emmersmacks and Max aka Apocalypse_Cow. I quite enjoyed the fun chat sessions between these three. I also loved Amity and Faren, characters from Eliza's Monstrous Sea Webcomic. I really hope the author publishes the full version of Monstrous Sea webcomic. So, like me if you wish to read a full story of MS then please support the author by going to this link. It's a teaser page for Monstrous Sea in wattpad.
The plot is totally overwhelming and well executed. It was cute, emotional and heart touching. It made me go through so many emotions. I was totally moved by the Eliza's character and her suffering nearly brought me to tears. The story started with a cute start but as it progresses, it becomes pretty emotional. The pacing is great and I was never left bored. I'm glad this was written in first person pov because it makes me easy to connect with the characters. I loved the beautiful writing style of the author. It's one of the great aspects of this book. I loved the beautiful illustrations of the Monstrous sea, the online fandom and chat forums. They're the major highlights of this book besides the wonderful plot.    
Overall, it was a fantastic read and I loved how everything wrapped up in the end. It's a perfect YA contemporary novel that mainly deals with family, mental illness and friendship. 
Recommend it?

I highly recommend this book to everyone who loves YA contemporary! This book is definitely worth a read so please don't miss it!
So, What do you think of this book? Have you read this yet? Do you like to read this book?
Please Feel Free To Comment Below. ❤
See You In The Next Post and Have a Great Day! 🙂