RELEASE DATE: June 20th 2017
AUTHOR: Alex Lidell
GENRE: Young-Adult, fantasy, Adventure, Romance, Magic.
PUBLISHER: Danger Bearing Press
SUMMARY: 
Nile and her small band of loyal midshipmen saved the ship, and Captain Rima might just kill them for it . . . one young officer at a time. No one and nothing on the Aurora is safe anymore, least of all Nile's explosive secrets or her connection with Domenic, which vibrates between them like a cutlass speared into the deck.
When the shifting tide of war suddenly turns Aurora's backwater outpost into a vital battleground, Nile faces an impossible choice between duty and freedom. In a cascade of violence, gunpowder, and lies, Nile will soon discover who has her back and who wants to stab a dagger in it. To save the ones she loves, Nile may have to sacrifice everything.
War and Wind is an amazing sequel and turns out to be even better than the first book. It most definitely met all of my expectations, and even more. I loved the first book and I've been eagerly waiting to get my hands on its sequel for a while.  I loved every aspect of this book and enjoyed every minute of it.  I'm so glad there is more sea action and more romance in this book. Nile and Dom are pretty great in this book. The new secondary characters are great addition to the plot and they made the story even more enjoyable to read. The plot is exciting, action-packed and fast paced. It is a well executed plot and the ending left me wanting for more. If you haven't read this yet, then you can read my review for the first book at here
The book starts where it was left off in the first book where Aurora barely escapes from a natural disaster and later they find one of their midshipman brutally attacked. Nile aka Ash can already guess it's the work of their cowardly Captain Rima who hates disobedience. Two days ago, to save Aurora from a disaster, Nile cajoled the midshipman Mr. Kederic to change the course of the ship which meant going against the captain's orders. When an Ashing fleet suddenly appears everyone is pretty much surprised by it. They receive a parchment warning about a imminent attack from a Tirik fleet which is heading their way and ordered to sail at the bottleneck juncture and hold their position but the cowardly Captain Rima changes their course away from the battlefield. Now Nile needs to get out of Aurora to reach bottleneck juncture but her only option is the merchant ship Hope which is travelling along with them. After successfully taking control of Hope, Nile sets on a new journey that leads to many surprises.
Nile is a strong female protagonist with a strong will. She's fierce, loyal and brave. She's totally kick-ass in this book and I  loved her even more. I enjoyed her character growth. She finally had some control over her gift but unfortunately, she still has to go through the convulsions. Domenic is broody as always but I still love him despite how many times his actions makes me angry. I absolutely enjoyed the forbidden relationship between Dom and Nile and I'm so glad there is more romance in this book. I loved their chemistry and the tension between them. The Secondary characters are also pretty good in this book. I loved Catspar and his Scarred dog Rum, Nile's twin brother Clay and also the newest additions Tam and Aaron who harbors a dangerous secret of their own. I pretty much hated Captain Rima! He's so cunning, loathsome and a major douche in this book. I  was totally annoyed with Ana, Nile's friend on Aurora. I used to like her when she was sweet and caring but now she's just annoying.  
I loved the plot! It is well written and Well paced! The story is engaging through out and there is never a dull moment. This book was so good that it was hard for me put it down. The twists and turns made it even more exciting. I'm so glad there is more action in this book because the first book doesn't have much action in it. The ending really surprised me and I want more twins action. I liked the writing. The book is told from alternating POV and I had no issues with it. The world building is great! I didn't have difficulty picturing every thing like I had with the previous book. 
Overall, It was a great read! I loved the action, the characters, the elemental magic, the slow burn romance, and the sea adventure. The book finally concludes with a minor cliffhanger and I'm dying to read the next book. 
Recommend it?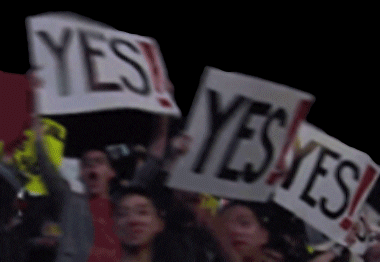 I highly recommend this series to everyone who loves to read action packed sea adventure books with intriguing characters, magic, and exciting romance. 
So, What do you think of this book? Have you read this yet? Do you like to read this book?
Please Feel Free To Comment Below. ❤
See You In The Next Post and Have a Great Day! 🙂