RELEASE DATE: May 30th 2017
AUTHORS: Sara B. Larson
GENRE: Young-Adult, Fantasy, Retelling, Romance.
PUBLISHER: Scholastic Press
SUMMARY: On her eighteenth birthday, Princess Evelayn of Eadrolan, the Light Kingdom, can finally access the full range of her magical powers. The light looks brighter, the air is sharper, and the energy she can draw when fighting feels almost limitless.
But while her mother, the queen, remains busy at the war front, in the Dark Kingdom of Dorjhalon, the corrupt king is plotting. King Bain wants control of both kingdoms, and his plan will fling Evelayn onto the throne much sooner than she expected.
In order to defeat Bain and his sons, Evelayn will quickly have to come into her ability to shapeshift, and rely on the alluring Lord Tanvir. But not everyone is what they seem, and the balance between the Light and Dark comes at a steep price.
I loved Sara's book Defy, the first book in her Defy series so I had put some expectations on this book. I liked the beautiful cover which was the first thing that grabbed my attention. Dark Breaks the Dawn is the retelling of the swan lake story which I  really don't know much about but I was very intrigued to read this book. I have mixed thoughts about this book because I liked the story but I really think it could've been executed even better. I liked the plot, the setting and the characters but the romance bored me because insta-love isn't my thing. However, I still found myself enjoying the story and the ending totally surprised me. Readers who aren't familiar with the original story of Swan Lake, I would recommend them to go in blind because I've read the original story right after finishing this book and now I wish I shouldn't have done that.
The story is set in a fictional fantasy world called Island of Lachalonia. The war between The Light Kingdom of Eadrolan and the Dark Kingdom of Draíolon still continues even after nearly a decade. Eighteen Year Old Evelayn is the princess of the  Eadrolan. Her mother, Queen Ilaria Of Eadrolan is always on the war front leading the war against Draíolon. On her Eighteenth birthday, Evelayn is finally going to get full access to her magical powers and also the ability to shape shift. In order to control her powers, Evelayn trains under Kelwyn, a light Draíolon and his alluring friend Lord Tanvir. The Light Draíolon and Eadrolan combine forces to fight against the cruel King Bain of Dark Kingdom who wants to take control of the both kingdoms. When tragedy strikes Evelayn, she is forced to claim the throne sooner than expected and has to become strong enough to defeat the tyrannical king and his sons. But King Bain has his own evil plans and he'll go to any lengths to win this war.
Evelayn is a wonderful female protagonist! She's strong and brave but at the same time vulnerable. She isn't a total perfection and that's what makes her so realistic. Even in difficult situations, she always stood strong and never gave up hope. I really enjoyed her character development through out. Lord Tanvir is definitely a swoon worthy character with his gentlemanly, caring and protective personality but to be honest, I wasn't much impressed with him and I also wasn't able to connect with him. I wish the author provided more info on his background. I was little bit disappointed with the romance because I wasn't expecting a insta-love in this book but thankfully it wasn't meh worthy so I was able to endure it. The relationship between Lord Tanvir and Princess Evelayn seemed too cliched for me but I'm certain others might love it. As for the other characters, I was very intrigued with Lorcan, King Bain's Older Son. He is dark, handsome, seductive, cunning and very smart. Lothar, King Blain's Younger son is still a mystery because we only get a few glimpses of him but I would love to know more about him. King Bain is a loathsome villain with a bad temper and I pretty much hated him from the start.
The Plot is pretty good! It's unique and very entertaining. Though I enjoyed it, It doesn't mean that I didn't have any issues. The first half of the story is slow paced. I struggled a bit in understanding the world and the magical system. Some might feel this book a bit racist with the way the author described the white people as good guys and black ones as the bad guys. There isn't much action in this book but I liked the story and the ending totally blew me away. Except for some repetitive phrases, the writing is good. The book is told in third person multiple POV's and the character shift without any indication really annoyed me a bit. The world the author created is very intriguing and it reminded me of SJM's world but I wish the author gave a brief explanation on the races and the magical system.
Overall, I liked it! This was really a good fantasy read but It still has its own cons and pros. Even though it wasn't up to my expectations, I wasn't totally disappointed with it. The book finally concludes with a huge cliffhanger and I can't wait to know what happens next.
Recommend It?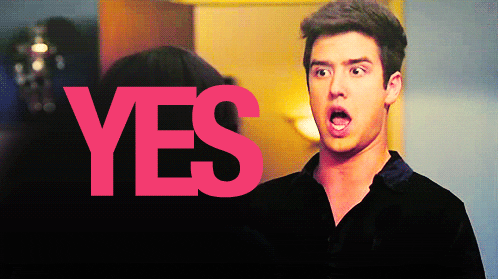 I highly recommend this book to everyone who loves to read fairytale retellings and YA fantasy.
So, What do you think of this book? Have you read this yet? Do you like to read this book?
Please Feel Free To Comment Below. ❤
See You In The Next Post and Have a Great Day! 🙂