RELEASE DATE: June 6th, 2017
AUTHOR: A.V. Geiger
GENRE: Young-Adult, Contemporary, Thriller, Romance.
PUBLISHER: Sourcebooks Fire
SUMMARY:
Tessa Hart's world feels very small. Confined to her bedroom with agoraphobia, her one escape is the online fandom for pop sensation Eric Thorn. When he tweets to his fans, it's like his speaking directly to her…
Eric Thorn is frightened by his obsessive fans. They take their devotion way too far. It doesn't help that his PR team keeps posting to encourage their fantasies.
When a fellow pop star is murder at the hands of a fan, Eric knows he has to do something to shatter his online image fast—like take down one of his top Twitter followers. But Eric's plan to troll @TessaHeartsEric unexpectedly evolves into an online relationship deeper than either could have imagined. And when the two arrange to meet IRL, what should have made for the world's best episode of Catfish takes a deadly turn…
Told through tweets, direct messages, and police transcripts, this thriller for the online generation will keep you guessing right up to the shocking end.
MY REACTION BEFORE STARTING THIS BOOK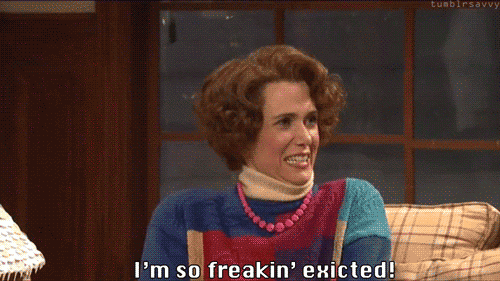 AFTER FINISHING IT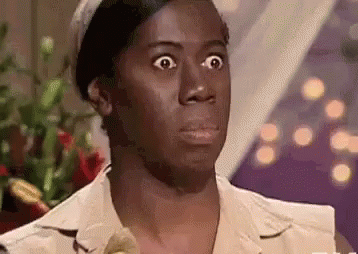 OMG, I NEED THE NEXT BOOK RIGHT NOW!!!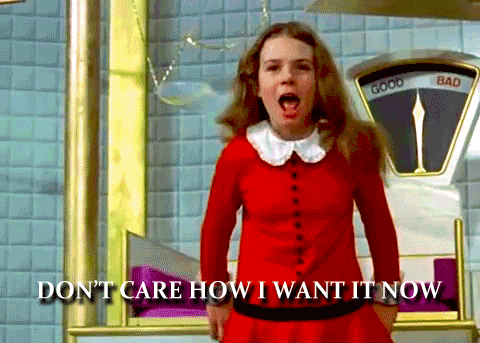 Follow Me Back is a real page turner! I was very excited to read this book. I've been eagerly waiting to get my hands on this book since I heard about it.  I'm very picky when it comes to choosing YA thrillers and when I saw it was a  hit wattpad novel I'm even more thrilled to read it because I love reading wattpad stories. I immensely enjoyed reading this book. It was a thrilling ride through out and I'm so glad that It didn't disappoint me. I liked the characters, its gripping plot, and also the mixed format of this book. This book is definitely a great debut from the author and I hope she writes more exciting books in the future.
Tessa Hart has developed a severe agoraphobia and anxiety disorder after going through a terrifying experience three months back. Since then, she has never stepped outside her house and she mostly spends her time between the four walls of her room obsessing over Pop Star Eric Thorn and his music. She's always been a fan of Eric, when one of her fandom stories about Eric goes popular, her twitter follower's count increases from a couple of hundreds to 30K in a week. Eric Thorn is a famous pop star and a teen heart throb. Every teen girls are pretty much obsessed with him and his music. When one of the celebrity is killed by a violent fan, Eric is always on the edge fearing that he would meet the same fate. Despite all the fame, Eric is unhappy with his controlled life and the music. He is fed up with his followers huge obsession over him and he plans to ruin his online image by using a fake account so they could leave him alone. When he finds @TessaHeartsEric, he wants to vent his frustration and rage on her but first he needs her to follow him back. When she finally does, they quickly make a connection with each other which they never expected and starts to share things about their personal life. After some time they develop feelings for each other and they finally decide to meet in real life. Eric is pretty excited about their meeting and he wants to see the surprised face on Tessa when she finally realizes his real identity but things doesn't go as planned when things take a dangerous turn.
Tessa is  a pretty likable character. She is super shy and sweet girl. She fangirls over Eric Thorn on twitter as her coping mechanism after going through a traumatic event. Her emotions and her actions makes her feel very realistic. Eric Thorn's character is hard to like because of his jerk-ish attitude. He always whines and feels inferior to his fans. He pretty much hates them because of their obsession towards him. I don't know why he feels so much hatred for them because he wouldn't be there if it wasn't for them. Even though, I was pretty much annoyed with him in the first half, I liked him in the second half of the story. I quite enjoyed Tessa and Eric's Online romance and their DM chats. Both of them are flawed and perfect for each other. I loved how their relationship slowly grew from strangers to friends and then something more. As for the secondary characters, I hated Tessa's boyfriend Scott. He is major douche who doesn't care about her well being and her condition.
I loved the plot! It's interesting, engaging, tension filled, and mysterious. I enjoyed how the author told the story through DM chats, police interviews and twitter chats which made the story even more exciting and thrilling. There are some parts that seem unrealistic but they didn't bothered me much because I'm totally immersed into the story. The story moved in a fast pace and there is never a dull moment through out. I was hooked to the story right from the first page. It was well written and unpredictable story that kept me turning the pages till the end. I liked the writing and the dual POV[third-person] of the book. There are so many twists in the plot and the ending totally blew my mind away. It's a huge cliffhanger that left me pretty much shocked and I was like WTF! What the fu*ck happened??? I'm seriously dying for the next book and I really hope the author releases it as soon as possible.
Overall, I loved it! I had so much fun reading it. After that jaw dropping twist, I can't wait to know what happens next.
Recommend it?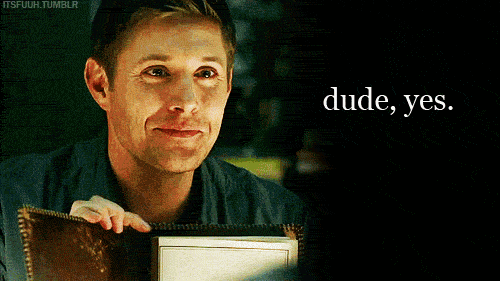 Follow Me Back is the first book in the duology. It's a perfect YA thriller filled with cute romance, mystery, thrill and suspense. I highly recommend this book to everyone! If you're into YA thrillers and haven't read this yet then you must pick this up ASAP.
So, What do you think of this book? Have you read this yet? Do you like to read this book?
Please Feel Free To Comment Below. ❤
See You In The Next Post and Have a Great Day! 🙂