RELEASE DATE: June 13th, 2017
AUTHOR: Cora Carmack
GENRE: Young-Adult, Fantasy, Romance.
PUBLISHER: Tor Teen
SUMMARY: 
In a land ruled and shaped by violent magical storms, power lies with those who control them.
Aurora Pavan comes from one of the oldest Stormling families in existence. Long ago, the ungifted pledged fealty and service to her family in exchange for safe haven, and a kingdom was carved out from the wildlands and sustained by magic capable of repelling the world's deadliest foes. As the sole heir of Pavan, Aurora's been groomed to be the perfect queen. She's intelligent and brave and honorable. But she's yet to show any trace of the magic she'll need to protect her people.
To keep her secret and save her crown, Aurora's mother arranges for her to marry a dark and brooding Stormling prince from another kingdom. At first, the prince seems like the perfect solution to all her problems. He'll guarantee her spot as the next queen and be the champion her people need to remain safe. But the more secrets Aurora uncovers about him, the more a future with him frightens her. When she dons a disguise and sneaks out of the palace one night to spy on him, she stumbles upon a black market dealing in the very thing she lacks—storm magic. And the people selling it? They're not Stormlings. They're storm hunters.
Legend says that her ancestors first gained their magic by facing a storm and stealing part of its essence. And when a handsome young storm hunter reveals he was born without magic, but possesses it now, Aurora realizes there's a third option for her future besides ruin or marriage.
She might not have magic now, but she can steal it if she's brave enough.
Challenge a tempest. Survive it. And you become its master.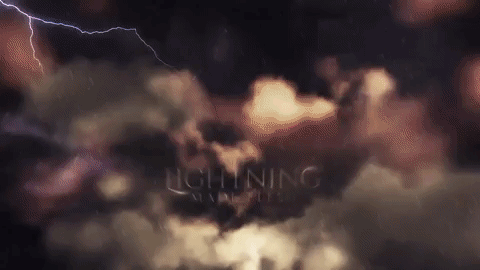 Roar is one of my highly anticipated reads of this month and it definitely lived up to my expectations.  First let's talk about the cover, its stunning and looks totally kickass. I loved every detail of it. The title, the lightning and the storms background, a girl with a gorgeous dress and beautiful daggers strapped on her back and her flowing white hair. It perfectly fits the story and the book trailer was pretty much amazing too. Coming to the book, I immensely enjoyed reading it. Roar is a wonderful story with a unique plot, intriguing characters, amazing world building and beautiful writing. This is my second book by Cora Cormack and she didn't disappoint me. Roar is actually her YA debut and I'll definitely look forward to more works from her.
 Aurora Pavan is a seventeen year old stormling princess who is the only heir left in the Pavan kingdom after her brother dies tragically.  As a sole heir to the throne, it is her duty to protect her kingdom by being their perfect queen but only few people know that she isn't born with stormling magic. When a marriage proposal comes from Locke Kingdom, Aurora has no choice but to agree to it. She's supposed to marry prince Cassian, the second son of the Locke king without getting her secret discovered. When Aurora meets Cassian, she feels attracted to him and hopes she might have a happy life with him but her dreams gets shattered when she learns that he just wants the power that comes with her and he finds her so easy to manipulate. One night when Aurora sees Cassian sneaking out somewhere, she decides to follow him which leads her to a black market that sells illegal storm magic that she wasn't aware of and then she meets the storm hunters. Aurora gets pretty much surprised when one of them tells her that he was born without a magic just like her but now he possesses magic. She hopes that she could also possess the storm magic by stealing it and she doesn't have to marry to save her kingdom. So on the day of her wedding, Aurora escapes from the palace and becomes Roar and joins the storm hunters. Along her journey with the storm hunters, Roar never expected to find love, friendship and herself but she feels guilty for not revealing her real identity fearing they might hate her and leave her behind.   
I really liked Aurora! She's feisty, stubborn, shy and brave. She actually started as a weak heroine who slowly develops into a strong one. Despite being born without a stormling magic, she always put on a brave and confident face and never showed her vulnerable side to the others. Prince Cassian is dark, handsome, intriguing and a little bit cold hearted. He hates his family and their nasty politics. Marrying Aurora will bring him the power and the freedom he desperately craves but it all fails when Aurora goes missing. Okay, I don't know whether he's considered a bad guy or a good guy but I really loved his character. Locke, the storm hunter is fun and ruggedly handsome guy. I enjoyed his character but his over protectiveness towards Roar really annoyed me. Although I like him, Cassian is definitely my favorite guy in this book. I found him more intriguing than Locke and basing on some reviews, It seems I'm not the only one who feel the same. I was little bit disappointed that he doesn't have much parts in this book. I also liked Novaya aka Nova. She's Aurora's maid and also her best friend. I really enjoyed the friendship between them. She's an interesting and mysterious character who seems to be hiding a huge secret. I felt very bad with her situation when she gets imprisoned and I can't wait to see her finally ignite. As for the romance, I loved it! It was quite intense, tension filled and pretty much hot. Locke and Roar are perfect together and I totally ship them! Their romance felt like insta but It didn't bothered me much. They don't like each other at first and their relationship grows slowly. They deny their attraction towards each other and always clash whenever they meet but eventually they begin to fall for each other. I'm also shipping Cassian and Nova. Even though I love Cassian more than Locke, I wouldn't ship him with Roar because I'm totally shipping him with Nova. So I'm really hoping there's more Cassian and Nova in the next book. The author didn't gave any hints but there's a possibility of them ending up together. They currently don't have any sweet feelings towards each other except for hate. So, I'm quite excited to know what the author has in store for us next.  This book also has interesting side characters like Duke, Ransom, Jinx, Sly and Bait. They're all storm hunters and also Locke's friends. I liked their fun banters and the loyalty between them. They seemed like a group of misfits who doesn't belong anywhere. 
The plot is interesting and unique! I loved the whole concept of this book. I was hooked to the story right from the start and it was hard for me to put this down even for a second. The first book mostly focuses on storm hunting, Roar's training and the budding romance between Roar and Locke. The pacing is good and the story is engaging through out. Although the story is unpredictable at the start, as the story progresses it was easy to predict some things but some twists did leave me surprised. The story becomes more interesting when a new mysterious enemy surfaces and I think the next book gonna be more action packed and more interesting. The whole story is told in third person multiple POV which I really liked. I loved the beautiful writing style of the author! It was captivating and addicting through out. It's one of the best aspects of this book. The world building is pretty much amazing! I was totally captivated by this world. It's definitely the major highlight of this book. I liked the cities, the people and their unique customs. I also loved the unique magical system in this book. I pretty much enjoyed how they hunt storms by stealing their heart aka storm heart which gives power to the stormling.
Overall, it was a great read! The book finally concludes with a cliffhanger and I think the real action begins in the next book so I really can't wait to read it. 
Recommend it?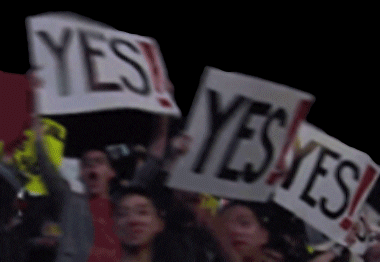 I highly recommend this book to everyone who loves to read YA fantasy filled with wonderful world building, hot romance, beautiful writing, and interesting plot.
So, What do you think of this book? Have you read this yet? Do you like to read this book?
Please Feel Free To Comment Below. ❤
See You In The Next Post and Have a Great Day! 🙂