RELEASE DATE:  May 30, 2017
AUTHOR: Erin Watt
GENRE: Young-Adult, Contemporary, Romance
PUBLISHER: Harlequin Teen
SUMMARY:
Under ordinary circumstances, Oakley Ford and Vaughn Bennett would never even cross paths. 
There's nothing ordinary about Oakley. This bad-boy pop star's got Grammy Awards, millions of fangirls and a reputation as a restless, too-charming troublemaker. But with his home life disintegrating, his music well suddenly running dry and the tabloids having a field day over his outrageous exploits, Oakley needs to show the world he's settling down—and who better to help him than Vaughn, a part-time waitress trying to help her family get by? The very definition of ordinary. 
Posing as his girlfriend, Vaughn will overhaul Oakley's image from troublemaker to serious artist. In return for enough money to put her brothers through college, she can endure outlandish Hollywood parties and carefully orchestrated Twitter exchanges. She'll fool the paparazzi and the groupies. She might even start fooling herself a little. 
Because when ordinary rules no longer apply, there's no telling what your heart will do…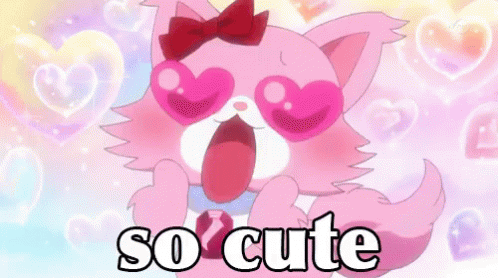 Erin Watt is a pseudonym for two great romance contemporary authors Elle Kennedy and Jenn Frederick. I loved their "The Royals" series and I've been anticipating for this book's release since I heard about it.  I was very intrigued after reading its synopsis and it sounded like something I would definitely enjoy reading. I'm actually not a fan of Rock Star or POP star romances but  still I wanted to give this a shot because it's a Erin Watt's book. When It's Real is definitely a fun read even though the plot is totally predictable and a bit cliched. Though it was tagged as Young adult, I think this book is mostly suitable for mature young readers. The characters are fun and I absolutely enjoyed the hate to love relationship between them.
Vaughn Bennett is a normal seventeen year old who lives with her older sister and two twin brothers. After her parents killed in a car crash, Vaughn is forced to grow up sooner and has to graduate early in order to take care of her family. She helps her Older sister Paisley to take care of  the family by working in a cafe as a waitress. Oakley Ford is a famous Nineteen year old pop star who's already won lots of Grammy's. It's been two years since he released an album because he's fed up with his routine music and he hasn't come up with something new and creative. All the girls are crazy about him because of his bad boy looks. Due to his wildlife parties, booze and women, he's always on the tabloids which earned him a bad reputation. Oakley's management has been trying to work with one of the top producers in the industry but due to Oakley's reputation he's refusing to work with him. The only solution they can find with this situation is setting him up with a normal teenage girl that can bring  him  the image of a serious artist who is finally settling down.
When Oakley's manager sees Vaughn's picture in Paisleys office desk, he decides she's the perfect girl. Then Oakley's management team arrives the next day on her door step, they give her an irresistible offer that she can't refuse. Vaughn and her family needs the money which can help her brothers with their college and also improves her family's financial situation. She just needs to play as a fake girlfriend to a famous pop star Oakley Ford for a year which might be a dream come true for every teenage girls out there but not for Vaughn when she realizes what a douche and conceited jerk he was.
Vaughn is a pretty likable girl. She's fun, sassy, witty, stubborn and sarcastic. Though she's a strong protagonist she seemed so naive when it comes to her boyfriend. I didn't liked her  boyfriend who is greedy and selfish jerk but It's totally understandable why she's been with him so far and I'm glad she finally realizes how much of a douche he was. Oakley is a fun character. Honestly, I really didn't liked him at the beginning because of his jerkish attitude but eventually, he warmed up to me. He was so egoistical, arrogant, rude, smug, conceited and a total douche towards Vaughn in the first half. He really seemed like a spoiled brat. I can't help myself rolling my eyes whenever he reminds Vaughn that every girl in the world would kill for her spot. But he soon realizes that Vaughn is not like other girls who'll fall to his feet and he gets pretty confused when his handsome charm doesn't work on her. Vaughn and Oak are quite opposite to each other and they don't like each other at the first meet. Yeah, we all know how it's going to turn out because there's always a thin line between hate and love. With each day, they start to open up to each other which leads to attraction and they finally develop feelings and the fake turns into real. I'm glad this wasn't a insta-love because I really hate them. Both the MC's had great chemistry and romance between them is super sweet and sexy. This book also has some nice supporting characters but the characters that I liked the most are Vaughn's twin brother, paisley and Oak's bodyguard. I wish there was more girl friendship in this book because we don't know much about her friends. I also liked Oakley's mom and his dad turned out to be major douche in this book.
The plot is predictable but it was well executed and I can't help enjoying it because it's so cute. The story moved in a fast pace and there is never a dull moment through out. The romance was swoon worthy and I loved the banters. It was such a fun read that I literally flew through the pages and before I knew it, I've finished the book. I loved the witty writing style and I enjoyed reading the story from dual POV's.
Overall, I loved it! It was a perfect entertaining read filled with drama, humor and swoony romance. I'll definitely look forward to what these authors has in store for us next.
Recommend it?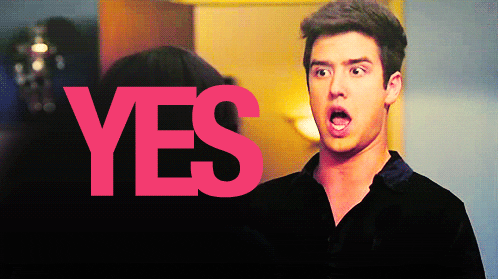 If you're looking for a fun summer read with swoon worthy romance then don't think just pick it up!
So, What do you think of this book? Have you read this yet? Do you like to read this book?
Please Feel Free To Comment Below. ❤
See You In The Next Post and Have a Great Day! 🙂