RELEASE DATE:  May 16th 2017
AUTHOR: Renee Ahdieh
GENRE: Young-Adult, Fantasy,  Romance.
PUBLISHER: G.P. Putnam's Sons Books for Young Readers
SUMMARY: The daughter of a prominent samurai, Mariko has long known her place—she may be an accomplished alchemist, whose cunning rivals that of her brother Kenshin, but because she is not a boy, her future has always been out of her hands. At just seventeen years old, Mariko is promised to Minamoto Raiden, the son of the emperor's favorite consort—a political marriage that will elevate her family's standing. But en route to the imperial city of Inako, Mariko narrowly escapes a bloody ambush by a dangerous gang of bandits known as the Black Clan, who she learns has been hired to kill her before she reaches the palace.
Dressed as a peasant boy, Mariko sets out to infiltrate the ranks of the Black Clan, determined to track down the person responsible for the target on her back. But she's quickly captured and taken to the Black Clan's secret hideout, where she meets their leader, the rebel ronin Takeda Ranmaru, and his second-in-command, his best friend Okami. Still believing her to be a boy, Ranmaru and Okami eventually warm to Mariko, impressed by her intellect and ingenuity. As Mariko gets closer to the Black Clan, she uncovers a dark history of secrets, of betrayal and murder, which will force her to question everything she's ever known. Wow, Renee has done it again! This was such a wonderful read. Renee weaves beautiful stories that'll never fail to captivate me. I loved her debut The Wrath and The Dawn duology. I've been dying to read this book since I first heard about it and I totally fell in love with that gorgeous cover. If you don't know, I have a weakness for YA books that are set in feudal Japan. Though many people said that it was a Mulan Retelling, I felt both of the plots are quiet different except for the disguise thing. Mulan is one of my favorite Disney movies and when I read the blurb of this book, I really wanted it to be something new not an exact retelling of the story. Flame in the Mist turns out to be very unique, original and beautiful. The highlight of this book is its lush setting and the beautiful writing style of the author. It is truly a masterpiece and I absolutely enjoyed devouring it.
Hattori Mariko is a daughter of a daimyo(feudal lord) and sister of dragon of Kai. She  lived a privileged life since young and at seventeen, she was promised to Prince Minamoto Raiden, the son of the emperor's favorite consort. The marriage will elevate her father's social standing amongst the ruling daimyo class so Mariko agrees to this political marriage even though she's not interested in it. During their journey to the Imperial City of Inako their litter gets attacked by the notorious black Clan. Luckily, Mariko is the only one who survives and she wants to  know the reason behind the attack on her and sets on a journey to find it out by herself. To not to get her identity discovered by her enemies, she dresses herself as a peasant boy in order to infiltrate the black Clan. On the other hand, her brother Kenshin, the dragon of Kai believes that his sister is still alive and tries to track her down. After some struggle,  Mariko finally meets the members of the black clan which includes their leader Ranmaru Takeda and his infuriating best friend Okami. They get pretty impressed by her and kidnaps her to their secret den not knowing she was actually a girl. Now Mariko needs to prove them that she's strong and capable but as she gets close to them she realizes they aren't what she expect them to be and discovers some dark secrets that leaves her in total turmoil.
I loved Mariko! She is a strong female protagonist who is fearless, smart, stubborn and daring. Though she doesn't have a awesome fighting skills like Mulan, she does possess a unique skill that makes her special. I liked her character development where she slowly grows from a naive girl to a strong woman. I totally fell in love with Okami. He is intriguing, captivating and a bit mysterious character. He caught my interest from the start and well, he turns out to be pretty badass. The hate to love relationship between Okami and Mariko is totally epic. From the moment they meet, they don't like each other much but when Okami was ordered to train Mariko on how to fight, he reluctantly agrees. I enjoyed their every interaction. I can't stop grinning every time they try to annoy each other. The romance is sensual and super hot especially that cliff scene, I was literally fanning myself. Ranmaru, the leader of black clan is totally a mysterious character who harbors many secrets. I also liked Kenshin, Mariko's brother. He's quite affectionate and caring towards his sister and will do anything to save her.
The plot is captivating and engaging! Though the book began with a slow start, I wasn't bored at all. I was totally immersed into the story right from the first page and It was  unputdownable till the end.  I loved the action, the romance, and all the twists. The plot also explores on the feminism which I really liked. The huge plot twist was hard to guess at the beginning but as the story nears to the end it was easy to figure out. The whole book was told in alternative third person POV. The writing is one of the best parts of this book that makes it so irresistible. It was lyrical, vivid, and very descriptive. The world building is definitely my favorite aspect of this book. It was lush, fascinating and so beautiful. There is also some bits of magic in this world that makes it even more fascinating. Renee perfectly nailed it in creating a beautiful lush world with a feudal japan backdrop. 
Overall, it was a fantastic read! The book finally concludes with a huge cliffhanger and now I'm dying to read the next book. I hate waiting but the next book is totally worth it! I can't wait to know what happens next.
Recommend it?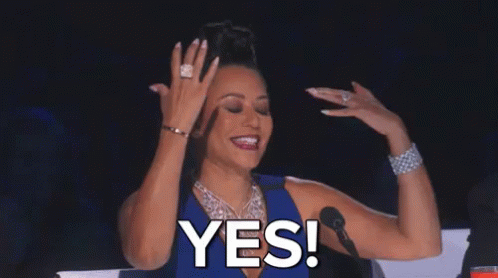 Flame in the Mist is pretty much action packed read with a great plot, wonderful setting, beautiful writing, and an exciting romance, I highly recommend this book to everyone! It's really an amazing read, don't miss it!
So, What do you think of this book? Have you read this yet? Do you like to read this book?
Please Feel Free To Comment Below. ❤
See You In The Next Post and Have a Great Day! 🙂