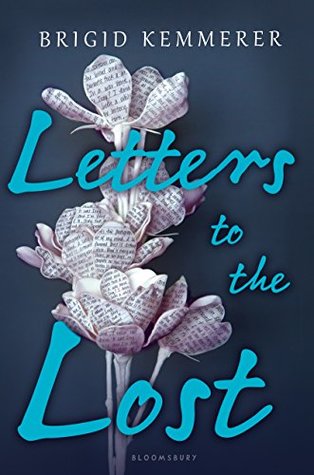 RELEASE DATE:  April 4th 2017
AUTHORS: Brigid Kemmerer
GENRE: Young-Adult, Contemporary, Romance.
PUBLISHER: Bloomsbury USA Childrens
SUMMARY: Juliet Young always writes letters to her mother, a world-traveling photojournalist. Even after her mother's death, she leaves letters at her grave. It's the only way Juliet can cope.
Declan Murphy isn't the sort of guy you want to cross. In the midst of his court-ordered community service at the local cemetery, he's trying to escape the demons of his past.
When Declan reads a haunting letter left beside a grave, he can't resist writing back. Soon, he's opening up to a perfect stranger, and their connection is immediate. But neither Declan nor Juliet knows that they're not actually strangers. When life at school interferes with their secret life of letters, sparks will fly as Juliet and Declan discover truths that might tear them apart.
Do you believe in fate? Sometimes I want to. I want to believe that we all walk some path toward . . . something, and our paths intertwine for a reason. Like this, the way we've found each other. The way you told me the right story when I so desperately needed to hear it.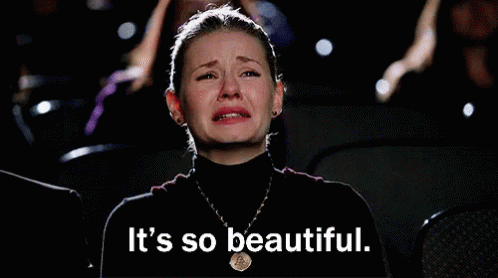 This book was so beautiful and wonderfully written. I'm usually very picky when choosing YA contemporary books and this one caught my eye when I was browsing through for april's new releases and the cover captivated me. I loved Storm by Brigid kemmerer so I knew this is going to be something I would definitely enjoy and after reading that premise I couldn't help it.  I haven't read much books with Pen Pals trope but I'm beginning to love it. My last book with this trope is Punk 57 which is another heartfelt story that I enjoyed reading and I highly recommend it if you are into new adult books. Letters to the lost is emotional and heart touching story! I loved Declan and Juliet as much as I loved Becca and Chris from Storm. They both are pretty amazing characters, and how they shared their pain, depression and grief together over losing someone they dearly loved has totally moved me.
Juliet's mom is a famous photo journalist who always travels around the world and barely stays with them so Juliet communicates with her mother through letters. She gets pretty devastated when her mom dies in a car accident and since then she's coping with her grief by leaving letters on her grave.  One day when she finds someone replying to her letter, she gets angry that someone has read her letter and intruded her privacy which is something that  belonged only to her mother and her. Declan Murphy is a guy everyone fears in the school. After he wrecks a private property with his father's truck while being drunk, he was left with a court ordered community service at the local cemetery. On a grave, when he finds a haunting letter filled with loss and grief that he could relate to, he couldn't help himself and replies her with two words which eventually leads to more but they never reveal their real names to each other. They both go to the same high school but they don't like each other much. So what will happen when they finally discover the truth? Will they continue being friends or tear apart?
All the characters in this book are well built and I liked each and every one of them! I enjoyed the character development of Declan and Juliet. They both felt quite realistic in this book which made me love them even more. Juliet is a great character. I actually didn't liked her at first when she was being judgmental towards Declan because of his criminal record but later when she finally realizes how much wrong she was, I started to like her. Declan is a broken soul whose grief and anger turned him into a hard edged guy that has made him distant from others. I felt very bad with everything he has gone through and how he was treated in the school. Due to  his criminal record every one in the school avoids him except for his best friend Rev whose got his own issues to deal with. I enjoyed the relationship between Declan and Juliet and I liked their pen names where Juliet is known as Cemetery Girl and Declan as The Dark. Despite not knowing each others identity they develop a deep emotional bond that draws them together. The romance is definitely a slow burn and I loved how their grief has brought them together. As for the secondary characters, I loved Declan's best friend Rev who's always there for Declan when he needed him. He is quite an interesting character who is fighting his own demons but he's still trying his best not succumb to it. There are also other characters that I really liked such as Juliet's Dad, her best friend Rowan and Declan's supervisor at the cemetery Frank aka Melonhead.
The plot is beautifully written and I enjoyed every minute of it.  Though it is a slow paced read, I was hooked from the start and it never failed to grab my attention. This story is definitely not a typical YA contemporary romance it is so much more than that. It deals with loss, pain, grief and finally acceptance. The shocking twist at the end is something that I already predicted but I wasn't sure of it until it was finally revealed. The writing is another best part of this book and I loved the dual pov[first-person] of the story which has made it easier for me to emotionally connect with the characters.
Overall, I loved it! It was such a heartfelt story and I liked how everything wrapped up in the end with Declan's step father and mother. Now I can't wait to read Rev's story because what he's gone through when he was a kid is pretty much horrifying and even after so many years he's still fighting his inner demons so yeah I'll definitely look forward to his story.
Recommend it?

The letters to the Lost is a YA contemporary read that deals with family, friendship and love. I highly recommend this book to everyone. Oh yeah, I forgot to mention it's a clean YA romance so don't expect any sexy or kissy scenes in it but it's definitely worth a read and should be read by everyone.  😉
So, What do you think of this book? Please Feel Free To Comment Below. ❤
See You In The Next Post and Have a Great Day! 🙂