Hi everyone! It's been a looong time since I've done a book tag! So I'm back again with a new fun book tag. I've been tagged by the wonderful Ava @Reads, Rhythms & Ruminations to do the rapid fire book tag. Thank you so much Ava and guys don't forget to give her blog a visit! So, without further ado, let's begin. 🙂
---
EBOOKS OR PHYSICAL BOOKS?
Ebooks! I love physical books too but I'm mostly comfortable with ebooks because they are more easier to carry around and also makes it easier for me to read at midnight with backlight on and get myself drowned into the story.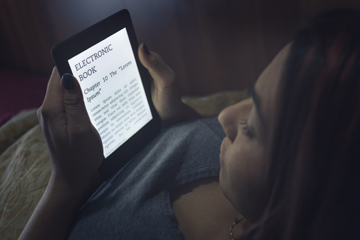 PAPERBACK OR HARDBACK?
Well, for reading purposes I would prefer Paperback but in the case of preserving for a long time I would prefer Hardback.
ONLINE OR IN-STORE BOOK SHOPPING?
Online Book Shopping! Books are more cheaper in online but I also love to browse through book stores.
TRILOGIES OR SERIES?
Trilogies! Because Series are time consuming and the wait for the next book is always a torturous thing to go through. If the series is good then everything is okay but if the story starts to take downhill with each installment then it becomes another torture to go through.
HEROES OR VILLAINS?
Heroes! But to be honest, I would prefer both of them because an interesting villain makes the story even more exciting to read.
A BOOK YOU WANT EVERYONE TO READ?
Caraval By Stephanie Garber, and Gemina by Amie Kaufman & Jay Kristoff. These two are awesome reads and I recommend everyone to give them a try.
RECOMMEND AN UNDERRATED BOOK.
Oh, I have lots of books to recommend.
THE LAST BOOK YOU FINISHED?
Nemesis By Brendan Reichs.
This book is really good! I haven't expected to enjoy it as much as I did. It's a fast paced thrilling YA sci-fi mystery that held my attention through out. I need book 2 right now!!!
WEIRDEST THING YOU USED AS A BOOKMARK?
Does thin haircomb comes into the weird category???
USED BOOKS, YES OR NO?
Are you kidding me!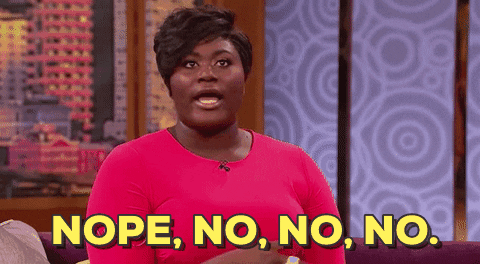 TOP THREE FAVORITE GENRES?
Fantasy, Dystopia and Paranormal romance.
BORROW OR BUY?
Buy! I don't like borrowing because I like to read from my own books.
CHARACTERS OR PLOT?
Sorry, I can't pick one because I think both are essential aspects of a good story.
LONG OR SHORT BOOK?
It depends on the genre. For fantasy I would prefer Long books but for contemporaries I would always prefer short books.
LONG OR SHORT CHAPTERS?
Long Chapters!
NAME THE FIRST THREE BOOKS YOU THINK OF.
The final Empire by Brandon Sanderson, Throne of Glass by Sarah J. Mass, Gemina by Amie Kaufman & Jay Kristoff.
BOOKS THAT MAKE YOU LAUGH OR CRY?
Definitely the books that make me laugh because I mostly enjoy reading books with humor more than the emotional one's that makes me cry.
OUR WORLD OR FICTIONAL WORLDS?
Fictional Worlds, duh!
AUDIOBOOKS: YES OR NO?
I've never listened an audio book and I don't want to.
DO YOU EVER JUDGE A BOOK BY ITS COVER?
I don't always judge a book by its cover but sometimes I really do when the cover is too ugly to look at.
BOOK TO MOVIE OR BOOK TO TV ADAPTATION?
It's definitely Book to TV Adaptation because movies obviously don't cover every part of the book.
SERIES OR STANDALONE?
For Contemporary books I would go with Standalone but for sci-fi, fantasy or any  paranormal books I would prefer series.
---
I TAG!
Ann @Ann's Reading Corner
Ari @The Day Dreaming Bookworm
Biance @The Ultimate Fangirl
Jackie @toomuchofabooknerd
Melanie Noel @MNBernard Books
Salmah @Salmah's Bookshelf
Stephanie @Teacher Of YA's Book Blog
Tanaz Masaba @Bookish Freaks
Feel free to disregard it, if you've already done this tag before or not interested in doing it.
Until next time and have a great day!