RELEASE DATE:  January 31, 2017
AUTHOR: Stephanie Garber
GENRE:  Young-Adult, Fantasy, Romance.
PUBLISHER: Flatiron Books
SYNOPSIS: Scarlett has never left the tiny island where she and her beloved sister, Tella, live with their powerful, and cruel, father. Now Scarlett's father has arranged a marriage for her, and Scarlett thinks her dreams of seeing Caraval, the far-away, once-a-year performance where the audience participates in the show, are over.
But this year, Scarlett's long-dreamt of invitation finally arrives. With the help of a mysterious sailor, Tella whisks Scarlett away to the show. Only, as soon as they arrive, Tella is kidnapped by Caraval's mastermind organizer. It turns out that this season's Caraval revolves around Tella, and whoever finds her first is the winner.
Scarlett has been told that everything that happens during Caraval is only an elaborate performance. But she nevertheless becomes enmeshed in a game of love, heartbreak, and magic with the other players in the game. And whether Caraval is real or not, she must find Tella before the five nights of the game are over, a dangerous domino effect of consequences is set off, and her sister disappears forever.
"Whatever you've heard about Caraval, it doesn't compare to the reality. It's more than just a game or performance. It's the closest you'll ever find yourself magic in this world."
This book is absolutely fascinating! The world of Caraval is beautiful, captivating, magical and so much twisted. This was one of my highly anticipating books of this year and boy, it totally exceeded my expectations. People have been comparing this with the hit novel Night Circus that I haven't read yet but I really really want to. I rarely give five stars to a book and this one definitely earned it. This is my second five star book so far this year and I absolutely enjoyed devouring it. I can't believe this epic masterpiece is a debut novel from Stephanie Garber and she weaved this wonderful story quite beautifully. It's really an amazing start for a debut author and I'll definitely look forward to more works from her.
This is a story about two sisters Scarlett Dragna and Donatella Dragna who lived their whole lives in a tiny Island with their cruel and abusive father who is also a governor. Since young, Scarlett is fascinated with magic and have always been dreaming of going to  Caraval, a show filled with magic which is only performed once a year.  She's been writing to the Caraval master aka Legend for seven years hoping for a reply that never comes from him and when her father arranges her marriage to a count, her dreams shatters and she hopes that at least her marriage could save her and Tella from her tyrant father. Surprisingly, a letter arrives containing special invitations to the Caraval but Scarlett can't risk her father's wrath by leaving the island before her marriage. Tella gets pretty excited by the invitations and asks Scarlett to go with her along with her sailor friend named Julian who agrees to help them, but Scarlett is totally against it. Somehow Tella and Julian manages to whisk Scarlett away from the island and when they finally reach their destination, Scarlett finds Tella missing. After entering the Caraval, Scarlett  learns that Tella is in the hands of the Legend and this year's game revolves around Tella and so in order to find her sister, Scarlett needs to enter the game and win it before she loses her forever.
Scarlett is a wonderful character who deeply cares for her sister and her well being even though sometimes she acts like a pain in the ass. I liked the sisterly bond between Scarlett and Tella. Personality wise they are opposite to each other where as Scarlett is sweet, caring, intelligent and brave, Tella is stubborn, rebellious and fun. I loved Julian! He is both sexy and a mysterious character. At the beginning, his flirtatious personality didn't piqued my interest and I'd never expected him to be a possible love interest. When Julian and Scarlett arrives to the Caraval, we see a different side of him and turns out he also plays a major part in this book. He is a guy with full of secrets, I was always wondering what's his game and when I finally found out, I was totally surprised. Romance isn't really the central focus of this book but there is enough romance in it to satisfy the readers who are craving for it. The relationship between Scarlett and Julian develops slowly because they actually don't trust each other. I liked the way they grew to trust each other and start developing feelings. The romance is quite seductive and there is lots of tension between them that I found myself enjoying thoroughly. There is also some interesting supporting characters that intrigued me but I don't want to spoil this anymore.
The plot is mysterious and thrilling that keeps you guessing till the end. The story has captivated me from the start and the characters intrigued me. It was really a well executed plot and all the twists and turns has made me completely hooked to it. The ending part has literally blown my mind away with all the shocking twists. The pacing was perfect and there isn't any dull moment in this book. The story is told from Scarlett's POV [3rd person]. I totally fell in love with the author's beautiful writing style and It's definitely one of the best aspects of this book. I loved exploring the wonderful world the author has created, it was magical and totally enchanting and I want more.
   Overall, it was a fantastic read filled with magic, adventure, mystery and romance. The story ends with no cliffhanger but the epilogue does end with one that raises so many questions and I can't wait to read the sequel.
Recommend it?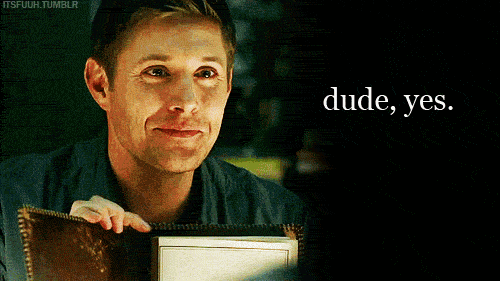 I highly recommend this series to all the fantasy lovers who're excited to enter into this magical world filled with mystery, lies, secrets and deceit.
If you're looking for a fast paced action packed high fantasy novel then I'm not sure you're going to enjoy it but it's definitely worth a try.
MY RATING: 
[5/5 Stars]
So, what do you think of this book? Please Feel Free To Comment Below. ❤
See You In The Next Post and Have a Great Day! 🙂