RELEASE DATE:  February 7, 2017
AUTHOR: Emily Sowden
GENRE:  Young-Adult, Fantasy, Romance.
PUBLISHER: Oftomes Publishing
SUMMARY: Courage comes from a shadowed place in our hearts; a blurred line that straddles love and sheer stupidity.
To seventeen-year-old Ava, wild woodcats, hungry stragglers, and simple-minded townsfolk are the evils she's grown accustomed to. But when Ethan, an unusual man with eyes of smoke and fire opal, enters her world she quickly understands that there are worse things out there than drunken men and carnivorous forest creatures. She's a specialised liar and a hell of a fighter, but against a group of animalistic men called Berserkers she struggles to survive the encounter as the desperate swing of a dagger is all it takes to change her life for good.
Half-dead and hunted by the Berserker's leader when he forms a monstrous obsession with her, Ava escapes his pursuit in an unfamiliar land full of impossible creatures, unlikely allies, and the man she doesn't know whether to kiss or kill.
But after dreadful news of her missing brother surfaces, Ava becomes more involved in the centuries-long war and begins to unravel the reasons behind her relentless nightmares, discovering truths long-buried in a violent history of love, loss and betrayal.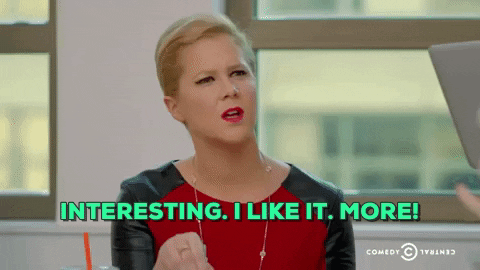 This book was quite a surprise to me and I didn't expect to enjoy it as much as I did. The Story was intriguing, seductive, mysterious and adventurous. Though it was a slow paced read, I didn't get bored at all. The world is absolutely fantastic with all the monsters and demons, and the characters are pretty interesting too. Honestly, this book was such a delight to read but I wish there was a bit more action in it. Nonetheless, it was a great read. For a debut, I think it's a great start and I can't wait to read the rest of the series.
The story follows seventeen year old Ava who lives with her brother Roan and her father at a village far away from the city. In her world, girls of her age are matched to a stranger set by their parents but Ava has another destiny to follow and she doesn't like to be a submissive wife to someone she barely knows. In her father's long absence, Ava looks after her farm and  disguises herself as a boy named Cedar to be a trader at the market. One night, she meets an intruder in her farm named Ethan who intrigues her but she feels something different about him. When her best friend Kaela invites her for the equinox celebration, a legendary event in the Wetherdon city and brought people from lands as far as the great seas, Ava gets pretty excited but Roan totally forbids her to go to the city but Ava isn't someone who obeys. At the equinox celebration, she meets some strangers who reminds her of Ethan but something sinister lurks in their gaze and suddenly her life turns pretty much upside down. She discovers a whole new world filled with monsters, demons and berserkers, the beasts that existed in the tales told by her mother.
Ava is a strong character I really liked but her stubbornness does annoy me sometimes. She's rebellious, sarcastic, head strong, curious, and not the one who gives up easily without a fight. She tends to get into trouble with her not so smart decisions and always gets saved by the alluring Ethan. Ethan is a pretty interesting character whose mysterious personality intrigued me from the start. I mostly liked his playful personality more than his jerkish one. The romance between Ethan and Ava is definitely slow burn and I quite enjoyed their chemistry filled with lots of tension and sparks. As for the supporting characters, I liked Ric, Lavander and Willow. Ric is the most nicest guy in this book and I'm surprised to find he isn't another possible love interest for Ava. I liked Lavendar! She's a fun character and I really enjoyed her sisterly relationship with Ava. Coming to the characters I hated the most, we have Stephen(the main villain), Gabriel, Alastair and Daniel. Stephen, the berserker's leader is a ruthless villain who has some kind of mad obsession with Ava which is finally revealed at the end. Gabriel is quite a loathsome guy, he is a berserker and also a total psychopath. I didn't liked Daniel and  his attitude towards Ava. Alastair is a bit of an asshole who doesn't trust Ava from the start.
The plot is pretty good filled with suspense, mystery and intrigue. Though some of the parts felt predictable and a bit cliche, I was engaged to the story and never left bored. Most of the story moved in a slow pace except for the end part but surprisingly, It didn't ruined my enjoyability cause I usually don't like slow paced plots. The suspense and twists in the plot has made the story more interesting to read. I liked the writing style of the author, It is captivating through out and I also enjoyed the dual POV of the story. The world building is simply amazing and it's definitely the best aspect I loved about this book. I liked Wetherdon and also the beautiful world of Vrema filled with magic,  monsters, demons, kingdoms and endless adventures.
Overall, I loved it! The book finally concluded with a minor cliffhanger leaving some mysteries unsolved and I'm dying to know what happens next.
Recommend it?
Yes!
I highly recommend this book to every fantasy book lovers but I must warn you though it isn't a fast paced action packed YA fantasy novel.
So, what do you think of this book? Please Feel Free To Comment Below. ❤
See You In The Next Post and Have a Great Day! 🙂