RELEASE DATE:  August 03, 2016
AUTHOR: Robert Thier
GENRE:  Historical, Adventure, Romance.
SUMMARY: In the desert, an instant turns life into death and hate into love. In the desert, everything is different. Boundaries break down, and you find yourself doing things that you would never, ever have imagined.
Lilly Linton finds this out the hard way: in the shadow of the pyramids, she and her boss, cold, calculating Mr Ambrose, must face death and danger together. Is the desert's heat enough to melt the cold heart of Britain's richest financier?

"He grabbed my chin, pulling me towards him. 'In my dreams,' he told me, his voice still as hard and cold as an iceberg, 'more interesting things happen. Things that involve the two of us'."
In the Eye Of The Storm is actually one of my highly anticipating books of 2016 and I'm so glad that I finally able to share my thoughts on it. This book was such an incredible delight to read. Every chapter in this book was captivating and engaging. After the first book ended with a shocking cliffhanger, I was quite excited to read this sequel and boy this turns out to be even more exciting  than the first one. Lily Linton and Rikkard Ambrose are amazing characters and they are also one of my favorite couples. I could never get tired of the humor and their banters. If you would like to read my review on the first book you can find it at here
The story starts right after the ship wreck incident in the first book. After nearly escaping the death, Lily Linton desperately searches out for her boss and finally finds him to be alive not dead but their journey doesn't end there cause together they embark on a even bigger journey to Egypt to catch deadly bandits. In the hot desert, they face many life and death situations which eventually breaks their boundaries between them but are they enough to melt the cold heart of Mr. Ambrose???
Our feisty feminist Lily Linton is back again for another great journey with her broody boss Mr. Rikkard Ambrose. She's still brave and stubborn, as always and that's what I love about her. Her ability to deal with dangerous situations is one of her great characteristics. I'm so glad to see her back in beautiful dresses and not in tux.  I loved Rikkard Ambrose in this book. His dark and mysterious persona never fails to intrigue me. We're already familiar with his cold and misogynistic attitude but in this sequel we're finally get to have a glimpse of his inner feelings and I absolutely loved it. I enjoyed the relationship between Lily and Ambrose. Although they hate each other, their chemistry is over the top and their lustful kissing scene is totally mind blowing. It's pretty bad they still deny their feelings towards each other. I'll definitely look forward to know how their relationship progresses further and I really hope they confess their feelings in the next book cause I really think it's time. As for the secondary characters, I liked Captain Carter who showed an interest in Lily and I hope I'll see him again.
The plot was pretty amazing filled with adventure, action, romance, humor and intrigue. The story was captivating from the beginning and I can't stop flipping the pages. Though it was short compared to the first book, it never failed to entertain me through out. The pacing is perfect and never left me bored. I liked the writing style and also all the different cultures portrayed in this book which made the story more intriguing. The book was told in Lily's POV but there are also some bonus POV's of Rikkard Ambrose that I immensely enjoyed.
Overall, it was an exciting read and I freaking loved it! I'm glad it didn't end with another heart wrenching cliffhanger but I'm surely anticipating the next book in the series. I really hope it's going to be published soon.
Recommend it?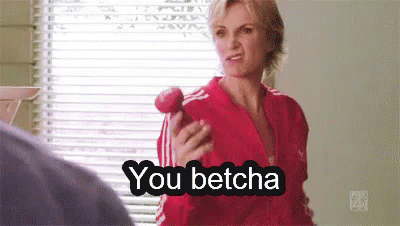 Storm And Silence is a historical romance series filled with adventure, humor and romance. It is a hit Wattpad novel and also winner of People's Choice Award in the Wattys 2015. If you love reading hate to love or slow burn romances then you need to pick this up ASAP. Trust me guys, you'll definitely love this series! Don't miss out on this amazing masterpiece!!!
So, What do you think of this series? Have you read it?
Please Feel Free To Comment Below. ❤
See You In The Next Post and Have a Great Day! 🙂