RELEASE DATE: August 15, 2016
AUTHOR: Charlotte McConaghy
GENRE: New-Adult, Fantasy, Romance
PUBLISHER: Random House Australia
SUMMARY: What would you do if your sworn enemy was also your soulmate?
The kingdom of Kaya has been overthrown by a dark power. Trapped inside the dangerous capital, rebel leader Isadora fights the only way she can – by hunting those more monstrous than she.
Falco is the exiled emperor of a nation in tatters. But fate demands he abandon the mask that has long disguised his true nature, and rise to meet his sworn enemy, the deadly Sparrow.
No one is safe from the evil sweeping the lands, not even those in the far north strongholds of Pirenti. Crown Prince Thorne is plagued by ghosts, Lady Roselyn by the past. With his land and loved ones under threat, King Ambrose must find the strength to show his people a new way of life, or allow the nation's legacy of violence to consume them.
As world's end draws near the undeniable power of the bond ties Isadora and Falco together. The death of one means the death of both. But Isadora has never before surrendered to fate. She is determined to break free and choose her own path, no matter the cost.
The heart-wrenching final chapter in the Chronicles of Kaya trilogy.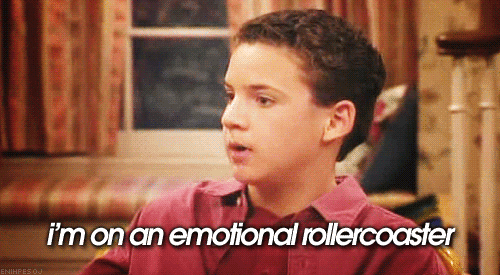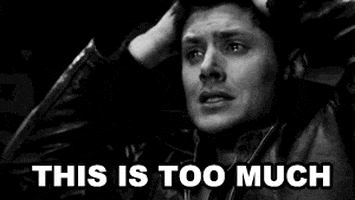 This book has ruined me in so many ways, it was quite an intense and emotional read. There was so much sadness, sacrifice, hate, love and tragedy in this book that literally wrecked me apart. Isadora is more intense than Avery and Thorne and once again I've fell in love with all the characters in this trilogy. Although the ending was kinda bittersweet, it was truly an epic conclusion to the series! It's a unique trilogy where every  main characters are either broken or flawed which makes them more appealing. Honestly, this was really an amazing trilogy and I wish more people had read this hidden gem.
The book starts sometime after Thorne was finished. Isadora, the deadly sparrow has finally found her bondmate but unfortunately it was her sworn enemy Falco, the exiled emperor of kaya to whom she hates immensely and swore to kill. The kingdom of Kaya is overthrown-ed by two evil warders and  they soon becomes a threat to  pirenti. To fight against the evil warders strong power, Pirenti and Kaya needs to combine forces. While everyone was dealing with the fight against the evil warders,  Isadora and Falco has their own conflict to deal with. Isadora wants to concentrate on her mission to destroy the evil warders and she feels she isn't deserving of love especially from her enemy and wants to break the bond. The bonded always dies in pair and Isadora doesn't want to surrender to the fate and decides to choose her own path, no matter the cost. With everyone being plagued by their own demons, can they succeed on winning against the evil that plaguing their lands.
Though I loved Isadora and Falco, Ava and Ambrose would always be my favorite couple. Isadora is a strong character who is fierce, ruthless, lethal, ice cold and unsocial. We finally get to know the dark past of Isadora and trust me, it was horrifying and I felt very bad for her. Now I can finally understand why she was such cold hearted and has trouble trusting others. Falco is a charming character who wears a mask that hid his true nature. He was called Emperor Feckless due to his reckless behavior and always indulging himself with women and wine but they don't know it was all a facade. Isadora and Falco are quite an intriguing couple. I loved how their relationship slowly grew from intense hate to love. It's quite fascinating to watch when two troubled souls grew to love each other especially when they are enemies. There's so much anguish, hate, anger, desire and love in their relationship which made me root for them till the end. Every characters in this book including the secondary characters are truly great and I liked all of them.
The plot is fucking fantastic! From the first chapter, I was hooked and I didn't want to let go of this series even when it was finally concluded. The ending was bittersweet, shocking and heart wrenching. I really wished for an alternate ending where there would be no deaths and everyone would made it out alive. All the emotional turmoil, twists and surprises has took a toll on me but I still didn't want to part with it even for a sec. It also has a great character development that I really enjoyed. I liked the pacing of the story and the writing style of the author is captivating through out.  The story was told in multiple pov's and I absolutely enjoyed reading the story in everyone's perspective. It helped me connect to all the characters, feel their emotions and also brought depth to the story.  The world building is amazing, as always! It's good to be back in the magical world of Kaya and Pirenti.
Overall, it was fantabulous! With this epic ending, this has officially became one of my favorite trilogies. I'm really gonna miss all the exciting journey and the characters. I thank the author for writing such a wonderful series and I'll definitely look forward to what she has in store for us next.
Recommend it?

The Chronicles of kaya is a NA fantasy trilogy filled with fantastic plot, beautiful writing, amazing world building, intriguing characters and addictive romance.
READ IT, YOU WON'T REGRET IT!!!
So what do you think about these books? Please Feel Free To Comment Below. ❤
See You In The Next Post and Have a Great Day! 🙂