Hello Everyone! Welcome to my End Of Year Book Survey 2016! This awesome survey was actually created by Jamie @The Perpetual Page Turner . This was my second time doing the survey and you can find my last year  2015's survey at here. So, without further ado let's begin!

Number Of Books You Read: 151
Number of Re-Reads: 2 books
A Court Of Thorns and Roses(A Court Of Thorns and Roses#1) By Sarah J. Mass
Thorne(Chronicles Of Kaya#2) By Charlotte McChonaughy
Genre You Read The Most From: Fantasy

1. Best Book You Read In 2016?
I'm going to highly cheat on this question cause I really can't pick one.
YA CONTEMPORARY
The Way To Game The Walk Of Shame By Jenn P. Nyugen: It's a perfect YA Contemporary read that is cute, sweet and adorable!
Inferno(Blood For Blood#2) By Catherine Doyle: A thrilling sequel that kept  me on edge through out and totally unputdownable.
YA FANTASY

This one was quite hard to answer cause I have lots of best books to choose from but If I really had to choose one then I would pick Rebel Of The Sands By Alwyn Hamilton. I loved every aspect of this book! It's quite an adventurous read and I enjoyed every moment in this book.
NA CONTEMPORARY
Paper Princess By Erin Watt!!! I had lots of fun reading this book! It was fun, sexy and addictive read. This book has "five" hot arrogant guys with one sassy female lead which definitely shouts must read.
NA FANTASY
For this, I have chosen two books. ACOMAF by Sarah J. Mass and The Bird And The Sword by Amy Harmon cause I absolutely loved them equally. They are both pretty amazing books and highly recommended.
ADULT CONTEMPORARY
Junkie By Heather C. Leigh: This book has quite surprised me in many ways and I pretty much loved the romance portrayed in it. The main characters are absolutely amazing and the story was so captivating and thrilling that'll leave you wanting for more.
The Player And The Pixie By L.H. Cosway & Penny Reid: This book was so much fun, sexy, sweet, hot and hilarious. L.H. Cosway and Penny Reid are individually great authors in contemporary romance but together they'd definitely make an amazing team in writing hot and fun contemporary romance.
ADULT FANTASY
NeverNight By Jay Kristoff: This book was fuck*ng awesome! Despite not liking the writing style of this book, I absolutely loved it.
Captive Prince By C.S. Pacat: I have no words to describe how amazing this book was! It has great plot, setting and amazing characters. Overall, it was a great fantasy read.
2. Book You Were Excited About & Thought You Were Going To Love More But Didn't?
The Glittering Court By Richelle Mead: I'm a great fan of Richelle Mead's books and I was quite excited to read this book but it turns out to be quite an disappointing read. The Plot seemed dull and boring and I don't think I would continue this series.
The Passenger By Alexandra Bracken: There was so much hype over this book so I had put great expectations on this book but it was too slow for my taste and it wasn't as exciting as I thought it would be.
 3. Most surprising (in a good way or bad way) book you read?  
The V Girl By Mya Roberts: This book was quite a surprising read in a good way! It was disturbingly intriguing and compelling. The Story was not for everyone and I'm so glad that  I still gave it a try.
 4. Book You "Pushed" The Most People To Read (And
They Did)?

Paper Princess(The Royals Trilogy#1) By Erin Watt
 5. Best series you started in 2016?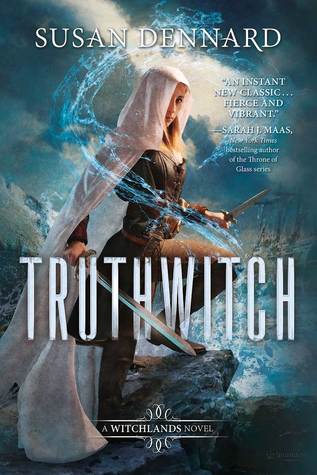 I loved Truthwitch and now I'm anticipating for Windwitch which is actually the next book in the series. I'm quite excited for Isuelt and Aeduan!
Best Sequel of 2016?
A Court Of Mist And Fury By Sarah J. Mass: Although it was quite a lengthy book, I loved every minute of it!
Best Series Ender of 2016?

The Rose And The Dagger By Renee Ahdieh is an epic conclusion to the wrath and the dawn duology. The epic action and the plot twists definitely made this an entertaining and engaging read. I just wish there was one more book in this book because I wasn't ready to let go of this series yet.
 6. Favorite new author you discovered in 2016?
Alwynn Hamilton, author of Rebel Of The Sands
C.S. Pacat, author of Captive Prince Trilogy
7. Best book from a genre you don't typically read/was out of your comfort zone?

I don't typically read M/M books but after reading Captive Prince Trilogy By C.S. Pacat, I changed my mind. I need to read more books like this!!!
 8. Most action-packed/thrilling/unputdownable book of the year?

Crooked Kingdom By Leigh Bardugo and Inferno By Catherine Doyle are both thrilling, unputdownable and action packed in it's own way. They are must read!!!
 9. Book You Read In 2016 That You Are Most Likely To Re-Read Next Year?
I don't re-read much but I most likely to re-read the Blood And Sin By Laura Thalassa & Dan Rix just to refresh the story before reading it's sequel.
10. Favorite cover of a book you read in 2016?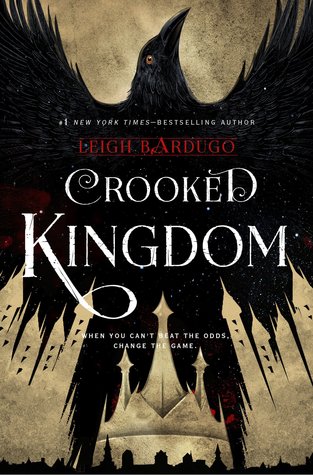 I loved the stunning cover of The Crooked Kingdom by Leigh Bardugo.
11. Most memorable character of 2016?

Lily Linton from the storm and Silence Series by Robert Thier. The storm and Silence is a famous wattpad novel and if you haven't checked it out yet then I highly suggest you to read it.
 12. Most beautifully written book read in 2016?
Amy Harmon is an amazing author who writes beautiful stories and this year I fell in love with The Bird And The Sword. It's a captivating romantic fantasy tale that took my breath away and I highly recommend it to everyone.
13. Most Thought-Provoking/ Life-Changing Book of 2016?
What You Left Behind By Jessica Verdi!!! Basically, I don't read books with male leads but hearing so many praises about this book has definitely piqued my interest and trust me it was really good. This book perfectly portrayed a single teen father's anguish and all the hard struggles he faces in his life while being a single parent to his new born child. It was totally a refreshing YA read that moved me and I'm so glad that I've read this book.
 14. Book you can't believe you waited UNTIL 2016 to finally read? 
Cinder & Ella (Cinder & Ella #1) By Kelly Oram: I love Kelly Oram's books and when Ciner and Ella was released, I immediately added it to my tbr but I never got around to read it until 2016.  I expected Cinder & Ella to be a cute and fluffy contemporary read like her other books but it turned out to be something much more than that. It is a modern retelling of Cinderella but it isn't entirely depicted on the classic tale because there are some changes to the story which I really liked. It was a beautiful story where family plays a major part in it and I really enjoyed the characters, writing and the plot. It is a book that heavily deals with family relationships, friendship, and love.
 15. Favorite Passage/Quote From A Book You Read In 2016?
"The human touch is that little snippet of physical affection that brings a bit of comfort, support, and kindness. It doesn't take much from the one who gives it, but can make a huge difference in the one who receives it."
― Mya Robarts, The V Girl
16.Shortest & Longest Book You Read In 2016?
 17. Book That Shocked You The Most

(Because of a plot twist, character death, left you hanging with your mouth wide open, etc.)
Soldier(The Talon Saga#3) By Julie Kagawa: The Plot twist at the end definitely shocked the hell out of me and I'm dying to read the next book.
Crooked Kingdom(Six Of Crows#2) By Leigh Bardugo: I'm quite shocked and angered with the tragic scene at the end which I think is totally unnecessary for the plot. If you have read the book then you know what I'm talking about.
18. OTP OF THE YEAR (you will go down with this ship!)

(OTP = one true pairing if you aren't familiar)
Prince Laurent and Prince Damen from the Captive Prince Trilogy By C.S. Pacat!!! I totally ship this pair!!
19. Favorite Non-Romantic Relationship Of The Year
Iseult and Safiya from the Truthwitch
20. Favorite Book You Read in 2016 From An Author You've Read Previously
I loved Melissa Landers Alienated and I had great time reading her new series Starflight which is amazing by the way. I'll definitely look forward to the next book in the series.
21. Best Book You Read In 2016 That You Read Based SOLELY On A Recommendation From Somebody Else/Peer Pressure:
The Distance Between Us By Kasie West: So many people has recommended this book to me. I can't say it was the best book of Kasie West but I definitely liked it. It was was sweet, fluffy and adorable read.
22. Newest fictional crush from a book you read in 2016?
Last Year, It was Tamlin from ACOTAR but this time after reading ACOMAF Rhysand has now officially become my Newest fictional crush.
23. Best 2016 debut you read?
Rebel Of the Sands By Alwyn Hamilton and The Way to Game The Walk of shame By Jenn P. Nguyen are pretty great debuts and I quite enjoyed reading these two.
24. Best Worldbuilding/Most Vivid Setting You Read This Year?
The Star Touched Queen by Roshani Chokshi is a beautiful tale with a vivid setting that is very fascinating and enchanting. I can't wait to know what the author has in store for us next.
25. Book That Put A Smile On Your Face/Was The Most FUN To Read?
The Hating Game By Sally Thorne is quite an hilarious read that I absolutely enjoyed devouring. If you love hate to love romance books then you must check this out.
26. Book That Made You Cry Or Nearly Cry in 2016?
Water's Wrath(Air Awaken#4) By Elise Kova is an emotional rollercoaster ride! I rarely cry while reading books but there's a death scene in Water's Wrath that made me cry and left me quite sad.
27. Hidden Gem Of The Year?
Crown Of Crimson(The Afterlight Chronicles#1) By Rose Reid: This book was a great read with a kickass female lead. Although it reminded me of Throne Of Glass, I pretty much enjoyed the story. Seriously, if you love TOG, then you must give this a try.
28. Book That Crushed Your Soul?
Though I enjoyed reading this book there are lots of scene's in this book that literally crushed my soul.
29. Most Unique Book You Read In 2016?
Soulless(The Immortal Gene#1) By Jacinta Maree: I didn't think I would enjoy this book as much as I did. The concept of this book was very unique and I loved the setting and also the intriguing main leads Nadia and Diesel.
30. Book That Made You The Most Mad (doesn't necessarily mean you didn't like it)?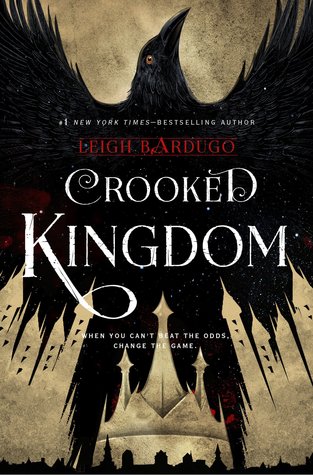 Honestly, I loved the book but the ending took all the happiness away and I was quite mad about it.
1. New favorite book blog you discovered in 2016?
There are lots to name and I like every one of them and I don't want to give favoritism to any particular blogs.
2. Favorite review that you wrote in 2016?
3. Best discussion/non-review post you had on your blog?
Sadly, I wasn't much active this year so I mostly published book reviews, memes and some tags.
4. Best event that you participated in (author signings, festivals, virtual events, memes, etc.)?
😦 No bookish events this year!
5. Best moment of bookish/blogging life in 2016?
It would definitely be the day I had celebrated my first Blogiversary on March 2016.
6. Most challenging thing about blogging or your reading life this year?
Trying to be more active in the blog while managing your offline life.
7. Most Popular Post This Year On Your Blog (whether it be by comments or views)?
According to the views count Storm and Silence(Storm and Silence#1) By Robert Thier is the popular post this year on my blog.
8. Post You Wished Got A Little More Love?
My Review posts!
9. Best bookish discover (book related sites, book stores, etc.)?

I don't think I had any bookish discoveries this year.
10.  Did you complete any reading challenges or goals that you had set for yourself at the beginning of this year?
1. One Book You Didn't Get To In 2016 But Will Be Your Number 1 Priority in 2017?
2. Book You Are Most Anticipating For 2017 (non-debut)?
3. 2017 Debut You Are Most Anticipating?
 4. Series Ending/A Sequel You Are Most Anticipating in 2017?
5. One Thing You Hope To Accomplish Or Do In Your Reading/Blogging Life In 2017?
I have so many unfinished series yet to be completed  and I'm hoping to finish some of them in 2017 and as for my blogging life I'll try my best to be more active and blog regularly.
6. A 2017 Release You've Already Read & Recommend To Everyone:
I haven't read any 2017 release but I'd definitely recommend Rose Blood By A.G. Howard cause I've been hearing great things about this book.
---
Well, That's it for this year! So, what do you think of this survey? Have you read any of the books I've mentioned above? Please let me know on the comments below!
So, Until next time and I wish every one a very happy new year!