Hello Everyone! October has been a great month for me because I've celebrated my birthday on 10th and I also had an amazing bookish month.  I've read 12 books this month and 11 out of 12 books turned out to be pretty good and I really hope November gonna be as amazing as this month. So, here are the books that I've read this month. 
Note: Hover the cursor on the image to read it's blurb.
---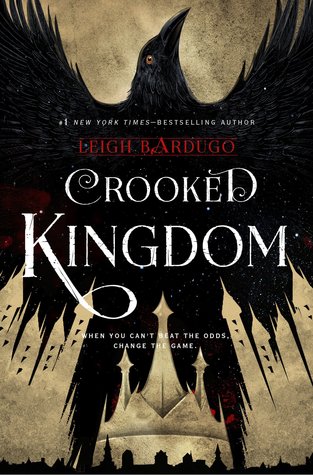 ---
---
BOOKS I REVIEWED
Soulless (The Immortal Gene #1) By Jacinta Maree 
Junkie (Broken Doll #1) By Heather C. Leigh [Review]
The Hating Game: A Novel By Sally Thorne [Review]
Crooked Kingdom (Six of Crows #2) By Leigh Bardugo [Review]
---
Actually I was torn between Soul Finder and Crooked Kingdom because both are pretty amazing books. After some hard thinking I had finally gone with Crooked Kingdom but I also highly recommend everyone to check out Immortal Gene series by Jacinta Maree cause it's really really good.
CROOKED KINGDOM(SIX OF CROWS#2) BY LEIGH BARDUGO
I have no words to describe this fantastic book. It's quite an exciting read and people who haven't read this yet needs to pick it up ASAP. If you want, you can also check out my thoughts about this book from the link above.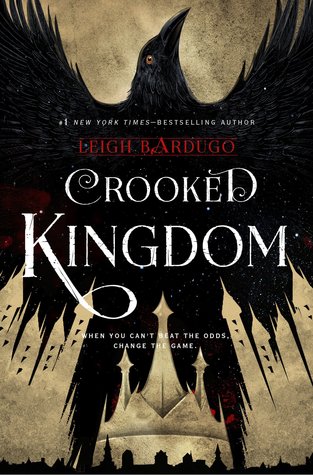 BLURB: Kaz Brekker and his crew have just pulled off a heist so daring even they didn't think they'd survive. But instead of divvying up a fat reward, they're right back to fighting for their lives. Double-crossed and left crippled by the kidnapping of a valuable team member, the crew is low on resources, allies, and hope. As powerful forces from around the world descend on Ketterdam to root out the secrets of the dangerous drug known as jurda parem, old rivals and new enemies emerge to challenge Kaz's cunning and test the team's fragile loyalties. A war will be waged on the city's dark and twisting streets―a battle for revenge and redemption that will decide the fate of magic in the Grisha world.
---
Well, That's it for this month! I hope you guys had a great month too. ❤
Please feel free to comment below or leave a link to your wrap up post.
Until next time and Have a nice day! 😀