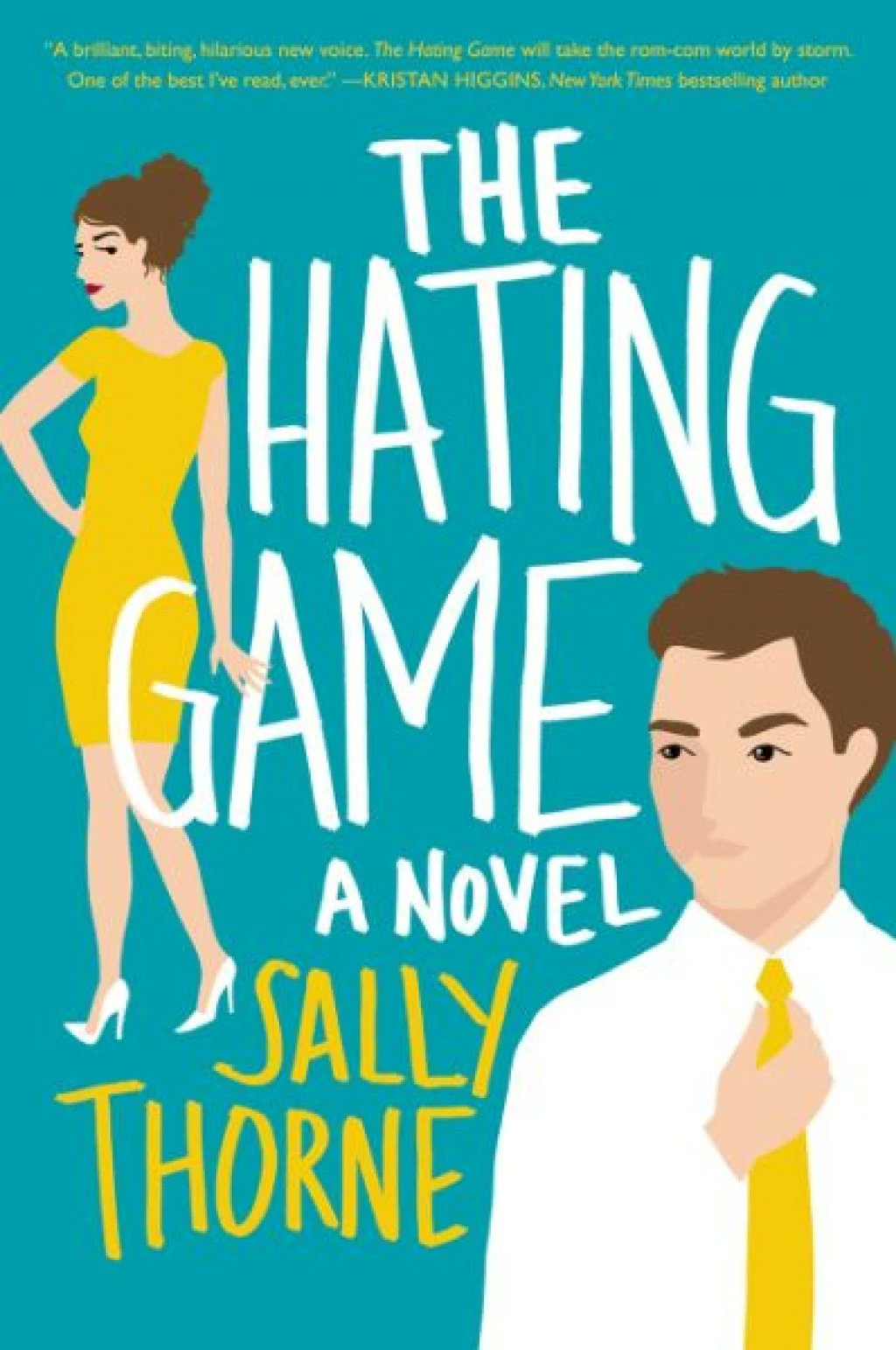 RELEASE DATE:  August 9, 2016
AUTHOR: Sally Thorne
GENRE:   Adult, Contemporary, romance.
PUBLISHER: William Morrow
SUMMARY:Nemesis (n.) 1) An opponent or rival whom a person cannot best or overcome.
2) A person's undoing
3) Joshua Templeman
Lucy Hutton has always been certain that the nice girl can get the corner office. She's charming and accommodating and prides herself on being loved by everyone at Bexley & Gamin. Everyone except for coldly efficient, impeccably attired, physically intimidating Joshua Templeman. And the feeling is mutual.
Trapped in a shared office together 40 (OK, 50 or 60) hours a week, they've become entrenched in an addictive, ridiculous never-ending game of one-upmanship. There's the Staring Game. The Mirror Game. The HR Game. Lucy can't let Joshua beat her at anything—especially when a huge new promotion goes up for the taking.
If Lucy wins this game, she'll be Joshua's boss. If she loses, she'll resign. So why is she suddenly having steamy dreams about Joshua, and dressing for work like she's got a hot date? After a perfectly innocent elevator ride ends with an earth shattering kiss, Lucy starts to wonder whether she's got Joshua Templeman all wrong.
Maybe Lucy Hutton doesn't hate Joshua Templeman. And maybe, he doesn't hate her either. Or maybe this is just another game.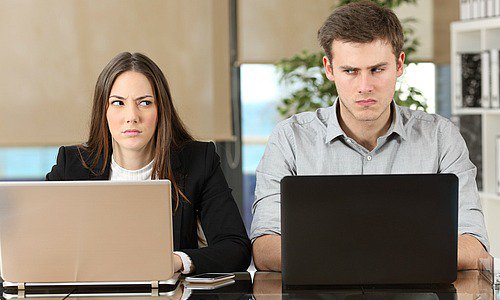 "What are you imagining? Your expression is filthy."
"Strangling you. Bare hands." I can barely get the words out. I'm huskier than a phone-sex operator after a double shift.
"So that's your kink." His eyes are going dark.
"Only where you're concerned."
Both his eyebrows ratchet up, and he opens his mouth as his eyes go completely black, but he does not seem to be able to say a word.
It is wonderful."
This book is a must for all those book lovers out there who loves enemies to lovers or hate to love trope. I'm a total sucker for enemies to lovers trope and I had so much fun reading this hilarious romantic read. It's a perfect entertainer with lots of humor, fun, romance, and banters. The main characters are so hilarious and seeing them competing with each other is definitely a fun treat that I absolutely enjoyed devouring. It's really a great debut from Sally Thorne and I'd like to congratulate her for doing such an amazing job in writing this novel.
To avoid financial ruination, Gamin Publishing and Bexley Publishing merged together forming Bexley & Gamin Publishing. Lucy Hutton works as a executive assistant in Gamin Publishing who prides herself in being loved by everyone in Bexley & Gamin. Joshua Templeman works as a executive assistant in Bexley Publishing who has an unfriendly personality that makes the others afraid to approach him. After the companies are merged, these two are forced to work together in the same office. At the first meet, they hated each other and then began the ridiculous never ending hate games. There's a mirror game, staring game, HR game etc to irritate the hell out of each other. When a new promotion is up for the taking, Lucy will do anything to be the boss and if she fails she'd rather resign than being bossed around by Josh. But everything changes after an earth shattering kiss in the elevator which makes her curious about the person she hates.
Lucy Hutton is a little wild fire who really made me laugh out loud. She is sweet, fun, quirky and relatable character who is hard to hate. I love it every time she tries to get on Josh's nerves. Josh Templeman is quite opposite to Lucy. He is such an intimidating figure with a cold demeanor and also an arrogant jerk who likes to annoy Lucy but honestly, I can't help being captivated by him. The real guy behind the cold mask is quite adorable and totally swoon worthy. He is a perfect boyfriend material who's mind doesn't always revolve around jumping in your pants. The relationship between Josh and Lucy is so adorable. Together they have great chemistry and there are lots of angst and sexual tension between them which I totally enjoyed. The banters between Lucy and Josh are the major highlights of this book and I enjoyed the hate games with great delight.
The plot is nothing new but it's definitely a well written story that will engage the readers until the end. It is a fun packed fast paced story with not one boring moment. I loved the writing style and the entire story was told in Lucy's POV and I can't say how much I enjoyed it but I still craved for Josh's POV. This book gave me heartwarming and giddy feeling through out.
Overall, it was incredibly hilarious and romantic. It's one of the best enemies to lovers story I've read so far. It's a total perfection with adorable characters, giggle worthy humor and sweet sexy romance.
Do I Recommend it?

IF YOU LIKE
Office romances, Hate-love/enemies to lovers trope, slow burn romance, arrogant male leads, witty heroines, hilarious banters, sexy and angsty romance.
Trust Me, this book is worth a read!!!
Please Feel Free To Comment Below. ❤
See You In The Next Post and Have a Great Day! 🙂