RELEASE DATE:  May 10 , 2016
AUTHOR: Amy Harmon
GENRE: New-Adult, Fantasy, Romance.
SUMMARY: Swallow, daughter, pull them in, those words that sit upon your lips. Lock them deep inside your soul, hide them 'til they've time to grow. Close your mouth upon the power, curse not, cure not, 'til the hour. You won't speak and you won't tell, you won't call on heaven or hell. You will learn and you will thrive. Silence, daughter. Stay alive.
The day my mother was killed, she told my father I wouldn't speak again, and she told him if I died, he would die too. Then she predicted the king would sell his soul and lose his son to the sky.
My father has a claim to the throne, and he is waiting in the shadows for all of my mother's words to come to pass. He wants desperately to be king, and I just want to be free.
But freedom will require escape, and I'm a prisoner of my mother's curse and my father's greed. I can't speak or make a sound, and I can't wield a sword or beguile a king. In a land purged of enchantment, love might be the only magic left, and who could ever love . . . a bird?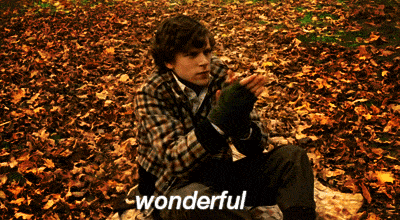 What can I say? This book was beautiful, enchanting and captivating. This was my second book from Amy and once again she has amazed me with this wonderful tale of love. The Bird and The Sword is definitely a book that must be read especially if you're into fantasy fairytale like romances. The story was so heart touching, sweet and romantic that you can't help loving it. Lark and Tiras are the main characters in this book who are quite amazing and I immensely enjoyed their relationship. I still can't believe it was Amy's first fantasy novel and she did it perfectly well in crafting the tale and narrating it.
Lady Lark of corvyn is a twenty year old young woman born in nobility who is the daughter of  Lord Corvyn, a greedy man who wants to be the king by overthrowing the current king with his sinister plans. She is born with a gift that is more like a curse in the land of Jeru. When she was a little girl, her gift had resulted in her mother's death which left her speechless and cursed. Her father hates her for what she is and she only wants to spend her miserable life being invisible from everyone's eye. Unfortunately, she catches the king Tiras's attention when he visits her house who later abducts her just because to have her father's co-operation in the war. Not many people knew about her gift and she definitely don't want it to be revealed to the king who might execute her for having it. When Lark arrives into the King's fortress, she's quiet surprised to find that he's not at all like his cruel ruthless father who has executed so many gifted ruthlessly during his ruling.  King Tiras insists that she is a guest in his fortress not a prisoner but Lark feels like it is another cage with freedom. When Lark finds a vulnerability in the  king, she can't help but feel sympathetic towards him and maybe something else but who can love a bird that is broken from the inside.
I really liked Lark in this story, she is sweet, selfless, honest, brave, caring, adventurous and quite stubborn too. She may seem like a vulnerable character but she does have a strong heart that make her so much endearing and tough. Even though how much risky it is, she can't help  soothing other's pain either it is animal or human. King Tiras is a great character who is swoon worthy, charming and terrifying. He's a warrior and a king but he finds something amusing in Lark that always brings his soft side. I loved Lark and Trias together and I always enjoyed their interactions. The slow burn romance was developed quite perfectly in this book. When Lark and King Tiras first meet, they don't trust each other but with each time they spend together, they get more closer and their attraction eventually grows in to love. The chemistry between them is totally electrifying and perfect. There's also great supporting characters like Kjell and Boojhoni who made this story even more strong. Kjell is King Trias's right hand man and loyal friend. Boojhoni is Lark's servant who is quite adorable and sweet.
The plot is brilliant and engaging. I was totally hooked from the first page and it left me wanting more. The story moved in a medium pace filled with equal amount of adventure, magic, fantasy and romance. The world building isn't too  much complex or vast but it was definitely fascinating and intriguing. I loved the writing. It's one of the strong aspects of this book. Amy Harmon is one heck of a writer and she never disappoints. Her writing is so beautiful, lyrical and poetic that anyone will fall in love with it. I really liked all the characters, they are all well built and well developed and I don't see any flaws in them.
Overall, it was fantastic! If I had the chance, I would definitely re-read this book in the future. This book was so beautifully written and I wish that everyone would give this a try. I must warn you though that it is purely a romantic fantasy tale not an action packed read.
Do I Recommend it?
Freaking Yes!!! Seriously, Just read it, you won't regret it.
Please Feel Free To Comment Below. ❤
See You In The Next Post and Have a Great Day! 🙂