Hi there! Welcome back to another round of Sunday Book Recommendations.
Sunday Book Recommendations is the  weekly meme hosted by me. I created this meme so I could recommend you guys some interesting books which I think are worth reading. This meme includes recommending a book from three different genres. If you want to do this meme have fun with it, but don't forget to link back to the host. 🙂
Note: You can change the genres every week.
---
YA CONTEMPORARY
LOVELY VICIOUS BY SARA WOLF
(LOVELY VICIOUS TRILOGY)

 BLURB: 1. Don't talk about love.
2. Don't think about love.
3. Thinking and talking about love leads to Love, which is the enemy…
For 17-year-old Isis Blake, the list has one goal: to ensure she never falls in love again. Ever. As Isis and her mom settle into their new home in Buttcrack-of-Nowhere, Ohio, Isis is rockin' the purple hair and a beat up old car…and hoping like hell that no one learns that a) she used to be fat; and b) she used to have a heart.
Naturally, Isis opts for social suicide instead…by punching the cold and untouchably handsome "Ice Prince"-a.k.a. Jack Hunter-right in his smug face.
Now the school hallways are an epic battleground as Isis and the Ice Prince engage in a vicious game of social warfare.
But sometimes to know your enemy is to love him…
---
YA DYSTOPIA
THE BOOK OF IVY BY AMY ENGEL
[THE BOOK OF IVY DUOLOGY]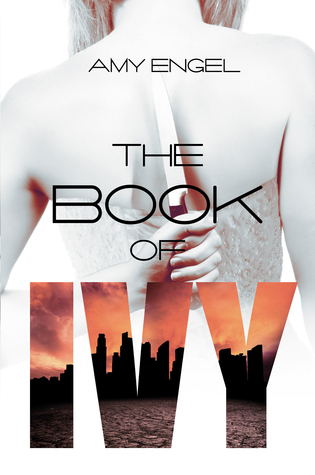 BLURB: After a brutal nuclear war, the United States was left decimated. A small group of survivors eventually banded together, but only after more conflict over which family would govern the new nation. The Westfalls lost. Fifty years later, peace and control are maintained by marrying the daughters of the losing side to the sons of the winning group in a yearly ritual.
This year, it is my turn.
My name is Ivy Westfall, and my mission is simple: to kill the president's son—my soon-to-be husband—and restore the Westfall family to power.
But Bishop Lattimer is either a very skilled actor or he's not the cruel, heartless boy my family warned me to expect. He might even be the one person in this world who truly understands me. But there is no escape from my fate. I am the only one who can restore the Westfall legacy.
Because Bishop must die. And I must be the one to kill him…
---
YA SCI-FI
CRIMSON SKY BY AMY BRAUN
[DARK SKY SERIES]
 BLURB: They're always watching. They're always waiting. They're always starving…
Ten years ago, the sky shattered and the Hellions emerged. No one was able to keep them from destroying the city of Westraven. Now that the bloodthirsty monsters rule the skies and have forced the few remaining humans underground, Claire Abernathy lives in a nightmare. She survives by using her skills as an engineer for a ruthless tyrant connected to her mother and father's past failure.
Then Claire's world is torn apart when her sister Abby is kidnapped by the Hellions, and Claire herself is taken by dangerous sky pirates known as marauders. But Claire will not be intimidated by them while her sister's life hangs by a thread, and so she strikes a deal with them: If they help rescue Abby, she will fix their ship and give them the chance to take the revenge they desperately seek.
As Claire fights for her sister's life, she begins to realize that the Hellions are not the only dangers she'll face. Burdensome secrets and devastating betrayals threaten her at every turn, and if she loses herself to them, it won't just be her life that is destroyed…
---
Well, that's it for this week. 😀
Feel free to comment below and if you want me to recommend books from any particular genre let me know. ❤
See you next week with new recommendations!  🙂
Have a Great Day!