RELEASE DATE:  April 26, 2016
AUTHOR: Renee Ahdieh
GENRE: Young-Adult, Fantasy, Romance.
PUBLISHER: G.P. Putnam's Sons Books for Young Readers
SUMMARY: I am surrounded on all sides by a desert. A guest, in a prison of sand and sun. My family is here. And I do not know whom I can trust.
In a land on the brink of war, Shahrzad has been torn from the love of her husband Khalid, the Caliph of Khorasan. She once believed him a monster, but his secrets revealed a man tormented by guilt and a powerful curse—one that might keep them apart forever. Reunited with her family, who have taken refuge with enemies of Khalid, and Tariq, her childhood sweetheart, she should be happy. But Tariq now commands forces set on destroying Khalid's empire. Shahrzad is almost a prisoner caught between loyalties to people she loves. But she refuses to be a pawn and devises a plan.
While her father, Jahandar, continues to play with magical forces he doesn't yet understand, Shahrzad tries to uncover powers that may lie dormant within her. With the help of a tattered old carpet and a tempestuous but sage young man, Shahrzad will attempt to break the curse and reunite with her one true love.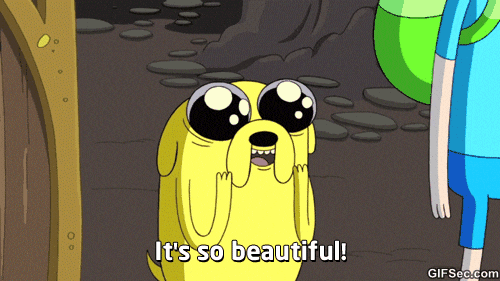 The Rose and The Dagger is one of my highly anticipated books of 2016 and as expected this was truly an epic conclusion to this beautiful romantic tale. The story was engaging from the start and there are some surprising twists in the plot that made it more exciting. Shazi and khalid are really the best romantic couple ever because even though they are distance apart, their love for each other hasn't faded instead it has grown stronger than ever. At first, I didn't know this book was a finale and when I came to know that it was actually the last book, I was a bit saddened cause I'm really not ready to say goodbye to this series yet. Nonetheless, I'm quite satisfied with how it was concluded with a nice happy fairy-tale ending.
The book started from where it was left off and Shazi is now at a rebel camp with her sister Irsa, her father Jahander and also her best friend/Ex lover Tariq who is hell bent on killing Khalid. Despite  being apart from each other, Shazi still feels the need to help Khalid in breaking the curse.  So, with the help of a magical flying carpet she travels to the fire temple to meet the magus named Musa Effindi. At there, she learns more about the power flowing within her and with the enemies looming closer, She must learn to control her power and also break the curse before it's too late.
I totally adored Shazi and Khalid in this book. Shazi has become more stronger, mature and determined than before. Her love for Khalid has become more intense that she would go to any lengths to save him. Besides stubborn, she is also a sweet and caring  person who'll always love her father and sister despite how much they detest Khalid. Khalid is really a great character and also a great king. The position of Kingship comes with so many responsibilities and also so many enemies and even though how much it pains for him to be away from shazi, he never ordered or requested for her return just because to protect her. The relationship between Shazi and Khalid is totally admirable. They really are a beautiful and strong couple who understands each other very well and they wouldn't break despite how many obstacles comes in their way. The chemistry between them is hot and swoon worthy, as always but there is less tension when compared to the previous book. There are some interesting side characters introduced in this book who I come to love especially Artan and Rahim. I never thought that I would like Tariq but after reading this book, I've gone from hating him to liking him. Despina and Jalal are my second favorite couple in this series. It's really sad that they didn't have much part in this book and I really want more of this couple. There's a short novella called The Moth and the flame that you must read if you love this couple. It is a short story about how these two met and fell in love. Although it was short, I had so much fun reading it and I really enjoyed it, if you haven't read it yet then don't forget to check it out.
The plot was simply brilliant. It was overwhelming, emotional, thrilling and engaging with so many twists and turns. The part about Despina was totally shocking and I was like WTF? Seriously, I didn't see it coming and I think every reader would get quite surprised with this twist. The pacing was perfect with equal amount of magic, romance and action. This book is more action packed and magical than its previous installation and very entertaining. The best part of this series is its writing, it was beautiful and lyrical through out.  I hadn't payed much attention to the world building due to the intriguing plot but I can pretty much say it was good enough.
Overall, I loved it! I really can't believe it was finally over. I'll definitely miss Shazi & Khalid and also Despina & Jalal. Anyway, with the end of this beautiful story, I eagerly look forward to what Renee has in store for us next.
Please Feel Free To Comment Below. ❤
See You In The Next Post and Have a Great Day! 🙂