RELEASE DATE:  April 4, 2016
AUTHOR: Erin Watt,  (Pseudonym) Elle Kennedy and Jen Frederick
GENRE: New-Adult, Contemporary,  Romance.
SUMMARY: From strip clubs and truck stops to southern coast mansions and prep schools, one girl tries to stay true to herself.
These Royals will ruin you…
Ella Harper is a survivor—a pragmatic optimist. She's spent her whole life moving from town to town with her flighty mother, struggling to make ends meet and believing that someday she'll climb out of the gutter. After her mother's death, Ella is truly alone.
Until Callum Royal appears, plucking Ella out of poverty and tossing her into his posh mansion among his five sons who all hate her. Each Royal boy is more magnetic than the last, but none as captivating as Reed Royal, the boy who is determined to send her back to the slums she came from.
Reed doesn't want her. He says she doesn't belong with the Royals.
He might be right.
Wealth. Excess. Deception. It's like nothing Ella has ever experienced, and if she's going to survive her time in the Royal palace, she'll need to learn to issue her own Royal decrees.
My initial reaction upon finishing this book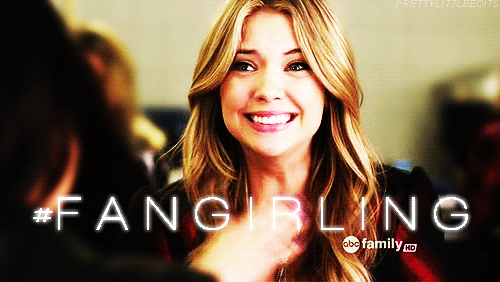 This book was goddamn amazing and highly entertaining. I rarely give 5 stars to books especially to the NA contemporary books and of course this book has some minor flaws but despite that I still want to give it a high rating just because I enjoyed it so much. The story was so addictive and captivating that I can't stop turning the pages and had finished it in one sitting. When I first read the premise of this book, the five rich boys vs one poor girl concept reminded me so much of Boys over flowers but it's quite different from that cause these Royals are so full of arrogance and total jerks that you really want to hate them but at the same time you can't help liking them.
17 year old Ella Harper has lived a hard life with her single mother who constantly made her travel from one place to another. When her mother diagnosed with cancer her life become more difficult and after her mother's death she's left all alone with no one to care for her but herself. Now as an orphan, Ella doesn't want to end up in a foster care so she keeps it a secret that she lacks parental guardianship to avoid the authorities knocking on her doorstep. She attends high school in the mornings but at nights she works at a strip club to earn her living. Her fate changes when a rich man named Callum Royal comes to her school claiming that he was her father's best friend and also her legal guardian. Ella doesn't know anything about her father who recently died and she doesn't want anything to do with him but Callum isn't the one to give up so easily. After her failed attempt in escaping and with no other choice, Ella reluctantly agrees to move in to the posh mansion where Callum and his five sons lives. After arriving in the mansion, she's surprised to find all the boys to be so hot and beautiful but unfortunately they are all absolute jerks who hate her presence especially Reed who's hell bent on sending her out of his house and family. Ella always dreams of attending college and have a better future but in order in fulfill them, she needs to endure these royals despite how much they detest her. 
I loved all the characters, they are the best thing that made this book much more entertaining. I freaking loved Ella! She's quite tough, sassy, witty  and fiesty girl who never backs down from a challenge. Reed is totally arrogant and class A a**shole who loves to challenge and taunt Ella at every step. I enjoyed the relationship between Ella and Reed. Whenever they are in close proximity there always seems to be fireworks around them and lots of sexual tension. The chemistry between them is super hot and I totally loved the banters between them. I enjoyed the slow burn romance in it and really liked how their hate slowly developed into love. At the first meet, they do get physically attracted towards each other but there is also hate in that attraction and watching them getting more closer with each time they spend together has made the story more intriguing to read. With five hot guys in the plot, I thought there's going to be a triangle in it but surprising there isn't any triangle.
Well coming to the other four brothers, Easton royal is a total manwhore who loves to flirt and sleeps around a lot. I liked him because of his fun and flirty personality. The twins Sebastian and  Sawyer likes to pranking on people especially on girls by swapping their identities. Gideon is the older brother who currently attends college and we don't know much about him because he's barely there in the plot but he's the only nice guy who isn't rude towards Ella. As for the other characters, I loved Valerie, Ella's best friend who is so much fun with cool attitude and I really enjoyed her friendship with Ella. Brookes and Jordan are my least favorite characters in this book. Brooke is Callum's girlfriend but it doesn't stop her from drooling over his five sons which is kinda disgusting by the way. Jordan is a total bitch who likes to bully Ella in school and there's a fight between Ella and Jordan which is totally hilarious and I'm so glad Ella finally showed her with whom she's messing up with. 
The plot is engaging and intriguing. The story was so much addicting that once you're in, you won't stop until you reached that last line. The plot moved in a fast pace filled with equal amount of drama, humor and romance that'll definitely leave you wanting more.  The writing is simply fantastic, it was witty and solid which I immensely enjoyed through out. I've haven't read books by Elle Kennedy and Jen Frederick but after this wonderful book I have to check out their works ASAP.
Overall, it was a great read and I loved it. That huge cliffhanger at the end has absolutely ruined me and I'm dying to know what's gonna happen next. 
Paper Princess is the first book in the new NA contemporary trilogy "The Royals" and I'd highly recommend it to everyone who are looking for a book filled with sexy guys, fiesty female lead, hot romance and sarcastic humor.
"You should know whatever game you're playing, you can't win. Not against all of us. If you leave now, you won't be hurt. If you stay, we'll break you so bad that you'll be crawling away."

– Reed Royal"
"I'm tired of playing the good, calm girl. I rise up on my knees, reach over and hit him across the top of his head.
"Fuck," he curses. "What the hell was that for?"
"That's for being an asshole!" I hit him again…
Reed pushes me back, hard, against the passenger door. "Sit the fuck down! You're gonna make us crash."
"I'm not going to sit down!" I swing at him again. "I'm tired of you and your insults and your awful friends!"
― Erin Watt, Paper Princess
"You're poking a tiger."

I shrug. "He poked me first."

Callum shakes his head. "And I thought raising five boys was an adventure. I haven't seen anything yet, have I?"

– Callum Royal"
Please Feel Free To Comment Below. ❤
See You In The Next Post and Have a Great Day! 🙂