Hi there! Welcome back to another round of Sunday Book Recommendations.
Sunday Book Recommendations is the  weekly meme hosted by me. I created this meme so I could recommend you guys some interesting books which I think are worth reading. This meme includes recommending a book from three different genres. If you want to do this meme have fun with it, but don't forget to link back to the host. 🙂
Note: You can change the genres every week.
---
YA FANTASY
MIDNIGHT THIEF BY LIVIA BLACKBURNE
[MIDNIGHT THIEF SERIES]
This book was a great fantasy read and I really enjoyed it. It has an engaging plot and interesting characters that held my attention through out. If you are into fantasy then definitely give this a shot.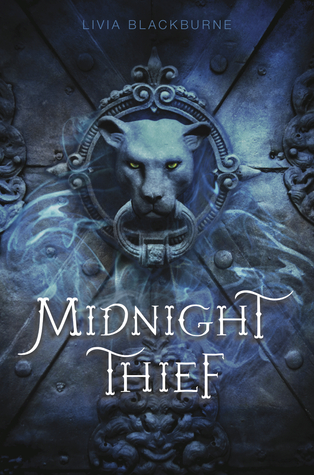 BLURB: Growing up on Forge's streets has taught Kyra how to stretch a coin. And when that's not enough, her uncanny ability to scale walls and bypass guards helps her take what she needs.
But when the leader of the Assassins Guild offers Kyra a lucrative job, she hesitates. She knows how to get by on her own, and she's not sure she wants to play by his rules. But he's persistent—and darkly attractive—and Kyra can't quite resist his pull.
Tristam of Brancel is a young Palace knight on a mission. After his best friend is brutally murdered by Demon Riders, a clan of vicious warriors who ride bloodthirsty wildcats, Tristam vows to take them down. But as his investigation deepens, he finds his efforts thwarted by a talented thief, one who sneaks past Palace defenses with uncanny ease.
When a fateful raid throws Kyra and Tristam together, the two enemies realize that their best chance at survival—and vengeance—might be to join forces. And as their loyalties are tested to the breaking point, they learn a startling secret about Kyra's past that threatens to reshape both their lives.
In her arresting debut novel, Livia Blackburne creates a captivating world where intrigue prowls around every corner—and danger is a way of life.
---
YA CONTEMPORARY
NO LOVE ALLOWED BY KATE EVANGELISTA
[STAND-ALONE]
This book was very entertaining and fun to read. The characters are so adorable and cute that you can't help liking them. Highly recommend it.
 BLURB: It's all fun and parties until someone falls in love in this modern fairy tale from author Kate Evangelista.
Caleb desperately needs a fake girlfriend. Either he attends a series of parties for his father's law firm with a pretty girl on his arm, or he gets shipped off to Yale to start a future he's not ready for and isn't sure he wants. And sadly, the last unattached girl in his social circle has just made the grievous mistake of falling in love with him. Fortunately, Didi, recently fired waitress and aspiring painter, is open to new experiences. As the summer ticks by in a whirl of lavish parties, there's only one rule: They must not fall in love!
---
NA CONTEMPORARY
CLOAK AND DAGGER BY NENIA CAMPBELL
[THE IMA SERIES]
I just love this book! It is a dark contemporary romance filled with romance, action, suspense, thriller and mystery. If you aren't into captive romance then this book isn't for you. 
 BLURB: Michael Boutilier is a young assassin working for a mysterious organization of mercenaries called the IMA; an organization so powerful that government denies its existence. When a hacker breaks into their computer's mainframe, they send Michael out to finish off the loose ends. But so far, there's just one lead to go on. The hacker's daughter, Christina Parker.
Christina seems like any other high school senior. And she is — until she gets kidnapped by a group of people who think she's the key to the malicious code that has infected their mainframe system and she is plunged into a world where the lines between right and wrong are blurred beyond all recognition and terror knows no bounds. What do you do when the odds are against you, and the stake is your life?
As she quickly learns, there are good guys and there are bad guys. Sometimes Michael's one, sometimes he's the other–but usually he's both. And right now he's the only one who can save her.
---
Well, that's it for this week. 😀
Feel free to comment below and if you want me to recommend books from any particular genre let me know. ❤
See you next week with new recommendations!  🙂
Have a Great Day!