Hi everyone! Welcome back to another Sunday Book Recommendations which is the new weekly meme hosted by me. I created this meme so I could recommend you guys some interesting books which I think are worth reading. This meme includes recommending a book from three different genres. If you want to do this meme have fun with it, but don't forget to link back to the host. 🙂
Note: You can change the genres every week.
---
YA CONTEMPORARY
WHAT YOU LEFT BEHIND BY JESSICA VERDI
[STAND-ALONE]
" I really enjoyed reading this book. This book perfectly portrayed a single teen father's anguish and all the hard struggles he faces in his life while being a single parent to his new born child. It was totally a refreshing YA read that moved me and I'm so glad that I've read this book. It was totally heart touching and I highly recommend it." 

 BLURB: It's all Ryden's fault. If he hadn't gotten Meg pregnant, she would have never stopped her chemo treatments and would still be alive. Instead he's failing fatherhood one dirty diaper at a time. And it's not like he's had time to grieve while struggling to care for their infant daughter, start his senior year, and earn the soccer scholarship he needs to go to college.
The one person who makes Ryden feel like his old self is Joni. She's fun and energetic-and doesn't know he has a baby. But the more time they spend together, the harder it becomes to keep his two worlds separate. Finding one of Meg's journals only stirs up old emotions. Ryden's convinced Meg left other notebooks for him to find, some message to help his new life make sense. But how is he going to have a future if he can't let go of the past?

---

YA FANTASY
CROWN OF CRIMSON BY ROSE REID
[THE AFTERLIGHT CHRONICLES]
" Crown Of Crimson is an amazing new YA fantasy debut of Rose Reid and it's become one of my new favorite books of this year. I've recently finished reading it and I can't say how much I love it. I highly recommend it to the readers who love reading books with female assassins especially TOG fans. "

 BLURB: First Rule of the Cannon: Trust no one.
Aerietta Elony is destined for evil.
Born into a royal family, it was quickly discovered that she bore the Jezdah mark — an intricate tattoo meant to identify the Children of the Elements. To make sure his people never knew about the danger that hid in their midst, the king had his daughter sent to the leader of the Cannon, his order of assassins, where she would learn to become one of them.
No one was ever supposed to know what Aerietta was, where she came from, or what she was destined to become. She's never worried what would happen if someone discovered her secrets. But when a neighboring kingdom attacks, and Aerietta is betrayed and captured, keeping her secret will mean the difference between life and death.
When the king of the neighboring land enlists her services to track down one of her traitor companions, she has no choice but to accept. But in order to find her former friend and make it back to the king with her head still attached to her shoulders, she'll have to keep the enigmatic, inhuman Swordmaster in the dark, which proves to be more difficult than she could ever imagine.
Deception abounds, danger is just as prevalent, but even in this world of demons and magic, the only thing Aerietta fears is herself.
The Queen of Crimson accepts.
---
YA SCI-FI/DYSTOPIA/ALIENS
GRAVITY BY MELISSA WEST
[THE TAKING TRILOGY]
" Gravity is an addicting and captivating read. I highly recommend it to the fans of Lux series and also to the readers who enjoy reading alien romance novels."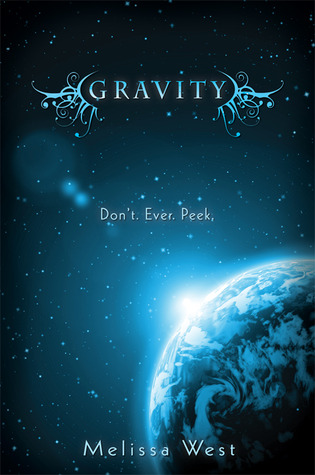 BLURB: In the future, only one rule will matter:
Don't. Ever. Peek.
Seventeen-year-old Ari Alexander just broke that rule and saw the last person she expected hovering above her bed — arrogant Jackson Locke, the most popular boy in her school. She expects instant execution or some kind of freak alien punishment, but instead, Jackson issues a challenge: help him, or everyone on Earth will die.
Ari knows she should report him, but everything about Jackson makes her question what she's been taught about his kind. And against her instincts, she's falling for him. But Ari isn't just any girl, and Jackson wants more than her attention. She's a military legacy who's been trained by her father and exposed to war strategies and societal information no one can know — especially an alien spy, like Jackson. Giving Jackson the information he needs will betray her father and her country, but keeping silent will start a war.
---
Well, that's it for this week. 😀
Feel free to comment below and if you want me to recommend books from any particular genre let me know. ❤
See you next week with new recommendations!  🙂
Have a Great Day!