Hello there! Welcome back to another weekly WWW wednesdays meme 🙂
The WWW meme was formerly Hosted by Miz B at Should be Reading
Now It was revived at Taking on a World of Words
To play along, just answer the following three (3) questions…
• What are you currently reading?
• What did you recently finish reading?
• What do you think you'll read next?
---
I AM CURRENTLY READING:
ROOMHATE BY PENELOPE WARD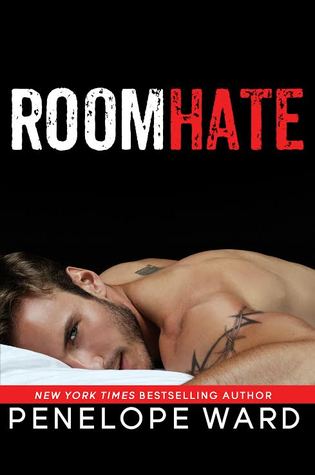 BLURB: Sharing a summer house with a hot-as-hell roommate should be a dream come true, right?
Not when it's Justin…the only person I'd ever loved…who now hates me.
When my grandmother died and left me half of the house on Aquidneck Island, there was a catch: the other half would go to the boy she helped raise.
The same boy who turned into the teenager whose heart I broke years ago.
The same teenager who's now a man with a hard body and a hardass personality to match.
I hadn't seen him in years, and now we're living together because neither one of us is willing to give up the house.
The worst part? He didn't come alone.
I'd soon realize there's a thin line between love and hate. I could see through that smug smile. Beneath it all…the boy is still there. So is our connection.
The problem is…now that I can't have Justin, I've never wanted him more.
---
I JUST RECENTLY FINISHED READING: 
CROWN OF CRIMSON(THE AFTERLIGHT CHRONICLES#1) BY ROSE REID
MY RATING: [5/5 STARS]
" OMG! This book was freaking fantastic! I didn't expect to enjoy it as much as I did. This book has a feisty female assassin who is totally kickass and also a gripping plot that'll keep you engaged. I highly recommend this book to all the readers who love reading books with female assassin and also to all the fans of throne of glass series. "
Review Coming Soon….
 BLURB: First Rule of the Cannon: Trust no one.
Aerietta Elony is destined for evil.
Born into a royal family, it was quickly discovered that she bore the Jezdah mark — an intricate tattoo meant to identify the Children of the Elements. To make sure his people never knew about the danger that hid in their midst, the king had his daughter sent to the leader of the Cannon, his order of assassins, where she would learn to become one of them.
No one was ever supposed to know what Aerietta was, where she came from, or what she was destined to become. She's never worried what would happen if someone discovered her secrets. But when a neighboring kingdom attacks, and Aerietta is betrayed and captured, keeping her secret will mean the difference between life and death.
When the king of the neighboring land enlists her services to track down one of her traitor companions, she has no choice but to accept. But in order to find her former friend and make it back to the king with her head still attached to her shoulders, she'll have to keep the enigmatic, inhuman Swordmaster in the dark, which proves to be more difficult than she could ever imagine.
Deception abounds, danger is just as prevalent, but even in this world of demons and magic, the only thing Aerietta fears is herself.
The Queen of Crimson accepts.
STARFLIGHT(STARFLIGHT#1) BY MELISSA LANDERS
MY RATING: [4/5 STARS]
" Starflight was absolutely amazing and entertaining. A perfect YA sci-fi novel filled with exciting action, thrilling sci-fi adventure and romance. It was definitely a great start for a new sci-fi series and I can't wait to read the sequel.  "
Review Coming Soon…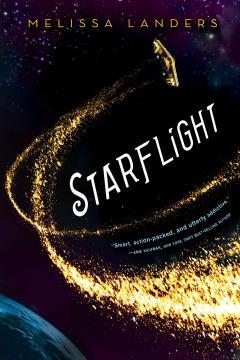 BLURB: Life in the outer realm is a lawless, dirty, hard existence, and Solara Brooks is hungry for it. Just out of the orphanage, she needs a fresh start in a place where nobody cares about the engine grease beneath her fingernails or the felony tattoos across her knuckles. She's so desperate to reach the realm that she's willing to indenture herself to Doran Spaulding, the rich and popular quarterback who made her life miserable all through high school, in exchange for passage aboard the spaceliner Zenith.
When a twist of fate lands them instead on the Banshee, a vessel of dubious repute, Doran learns he's been framed on Earth for conspiracy. As he pursues a set of mysterious coordinates rumored to hold the key to clearing his name, he and Solara must get past their enmity to work together and evade those out for their arrest. Life on the Banshee may be tumultuous, but as Solara and Doran are forced to question everything they once believed about their world—and each other—the ship becomes home, and the eccentric crew family. But what Solara and Doran discover on the mysterious Planet X has the power to not only alter their lives, but the existence of everyone in the universe…
---
NEXT I'M GOING TO READ THESE BOOKS: 
ASH(HIVE TRILOGY#1) BY JAYMIN EVE & LEIA STONE
*Increased stamina
*Lack of appetite
*Anger outbursts
*Insatiable thirst
*Beauty & Strength
*Male
Call the hotline if these symptoms come on suddenly!
Turns out Charlie Bennet was all of those things except the last. Don't let the name fool you, Charlie was all woman and she wanted nothing to do with the ash … until the day she found out she was one.
It all started when infected bats bit a small group of humans and created what are now called vampires. Then, the male vampires knocked up some female humans and the result was a gorgeous race of all male ash. Superhuman freaks that had looks to kill.
Charlie is the first female ash, aka unicorn of the Hive – the gated compound in Portland that the humans have designated to isolate vampires and ash from society.
Problem? The Hive is full and only a select few will be allowed to live there. To live at all, really. If Charlie wants to earn the right to become a citizen of the Hive, she will have to survive the culling – a series of fights to the death. And guess what? Just because she's a girl doesn't mean she'll get special treatment.
Good thing there's Ryder, the mysterious lead ash enforcer, who seems to always have her back. But when secrets bubble to the surface, it will take more than one guy to save her.
THE DISTANCE BETWEEN US BY KASIE WEST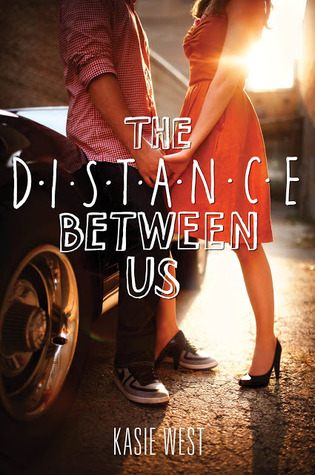 BLURB: Seventeen-year-old Caymen Meyers studies the rich like her own personal science experiment, and after years of observation she's pretty sure they're only good for one thing—spending money on useless stuff, like the porcelain dolls in her mother's shop.
So when Xander Spence walks into the store to pick up a doll for his grandmother, it only takes one glance for Caymen to figure out he's oozing rich. Despite his charming ways and that he's one of the first people who actually gets her, she's smart enough to know his interest won't last. Because if there's one thing she's learned from her mother's warnings, it's that the rich have a short attention span. But Xander keeps coming around, despite her best efforts to scare him off. And much to her dismay, she's beginning to enjoy his company.
She knows her mom can't find out—she wouldn't approve. She'd much rather Caymen hang out with the local rocker who hasn't been raised by money. But just when Xander's attention and loyalty are about to convince Caymen that being rich isn't a character flaw, she finds out that money is a much bigger part of their relationship than she'd ever realized. And that Xander's not the only one she should've been worried about.
TELL THE WIND AND FIRE BY SARAH REES BRENNAN [ARC]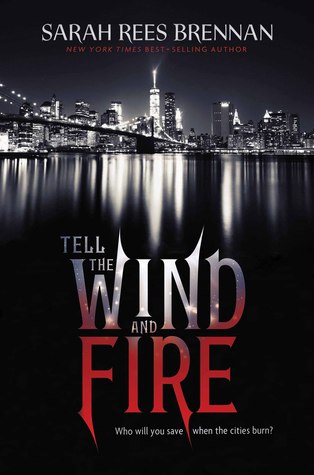 BLURB: In a city divided between opulent luxury in the Light and fierce privations in the Dark, a determined young woman survives by guarding her secrets.
Lucie Manette was born in the Dark half of the city, but careful manipulations won her a home in the Light, celebrity status, and a rich, loving boyfriend. Now she just wants to keep her head down, but her boyfriend has a dark secret of his own—one involving an apparent stranger who is destitute and despised. Lucie alone knows the young men's deadly connection, and even as the knowledge leads her to make a grave mistake, she can trust no one with the truth.
Blood and secrets alike spill out when revolution erupts. With both halves of the city burning, and mercy nowhere to be found, can Lucie save either boy—or herself?
---
These are my WWW for this week, so what are your  recent, current and next reads? Please Feel Free To Comment Below or Leave a link to your WWW post. ❤
See You In The Next Post and Have a Great Day! 🙂