Greetings Everyone! For this Valentine's day special I wanted to do a tag based on book boyfriends. I found this tag on The Girl Who Reads Too much and it was originally created by Rachel Reads. So, without further ado, let's do it. 😀
---
1. Most romantic boyfriend
Augustus Waters  from The Fault In Our Stars by John Green:
He is all the way sweet, romantic and cool guy. 
2. Dark and moody bad boy with a good side
Gianluca  from the Blood For Blood Trilogy by Catherine Doyle:
Luca may seem pretty much rude and hard on the outside but inside he was so much caring.
3. Paranormal boyfriend
Daemon Black from The Lux Series By Jennifer L. Armentrout: I've got so many paranormal boyfriends as you can already see from this list but Daemon always tops the list. He is quite possessive and protective boyfriend who would go to any lengths to save his girlfriend.
4. Boyfriend you want to tame
Damon Salvatore from Vampire Diaries Series By L.J. Smith:
He is a total bad boy and I wish I could tame him but I really think it's not possible. He is snarky, cunning and arrogant that you can't help swooning over him.
5. Boy you friend zoned
Kenji Kishimoto from the Shatter Me trilogy By Tahereh Mafi:
Kenji is quite a friendly guy with lots of sense of humor and I think he's the best guy friend to hang out with.
6. Your soul mate
Tamahome From Fushigi Yuugi manga/anime By Yuu Watase:
Tamahome is my favorite anime character from Fushigi Yuugi. He is my first fictional boyfriend and would always be my top favorite. He's got all characteristics I was looking for in my soulmate. He is funny, caring, responsible and very good at martial arts.
7. Boyfriend you want to elope with
Perry From the Under the never sky trilogy by Veronica Rossi:
If you aren't familiar with Perry then I strongly recommend you to read Under The Never Sky trilogy. 
8. Boyfriend you'd venture anywhere with
Raffe from The Angelfall series By Susan EE:
OMG! Raffe is the perfect boyfriend for this. I mean c'mon he is a very brave and fearless angel and I would love to travel or maybe fly around the world with him.
9. Boyfriend you'd want to be stranded on a desert island with
Tamlin from A Court Of Thorns And Roses By Sarah J. Mass: Tamlin is my best choice for this because he is a handsome fae who's got powers that might come in handy when you're stranded on a desert island.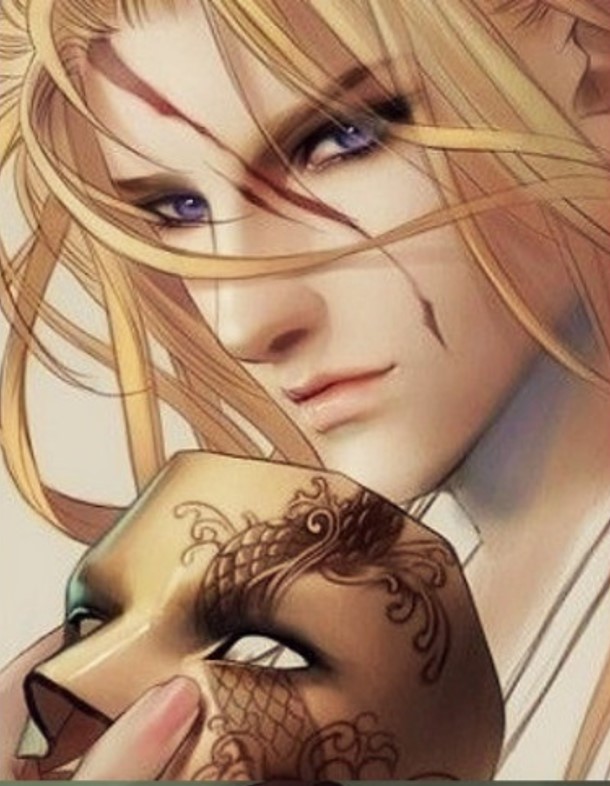 10. Most badass boyfriend
Dimitri Belikov from Vampire Academy Series By Richelle Mead:
Dimitri is my top favorite book boyfriend. If you're looking for a badass boyfriend then It's definitely him because not only he's physically strong but also an amazing fighter.


---
Well, I had so much fun doing this tag and now it's time to spread the fun.
I TAG
Ali @Arctic Books
Analee @Booksnacks
Amy @Book Enthrall
Cristina @My Tiny Obsessions
Deanna @A Novel Glimpse
Dee @The Bookish Khaleesi
Giselle @Utopian Boulevard
Marie @Drizzle And Hurricane Books
Olivia @The Candid Cover
Summer @Xingsings
Tasha @Head In The Clouds Heart In The Books
The Organ-Utan Librarian
YOU!( If you want to do this tag)
I hope you guys have fun doing this tag and please don't forget to link back because I really want to check out your book boyfriends. ❤
Please Feel Free to disregard it if you've already done this tag or not interested in it.
Until next time and Have a great day! XD