First of all, a huge thank you to the wonderful Deanna @A Novel Glimpse for tagging me. ❤
The Dim Sum Book Tag is the brainchild of Joey @ Thoughts and Afterthoughts and Jenna @Reading With Jenna. Dim sum is a style of Chinese cuisine whereby food is served in small (tapas-like) portions and is common during yum cha (which literally means: drinking tea). This tag is inspired by good company and good eats.
Here are some rules to devour this tag:
Thank the blogger who nominated you, linking back to their site
Devour dim sum and answer the tag questions
Tag five others to join your round table for some dim sum fun
Food coma
---
Tea: A book that started off hot but quickly turned cold: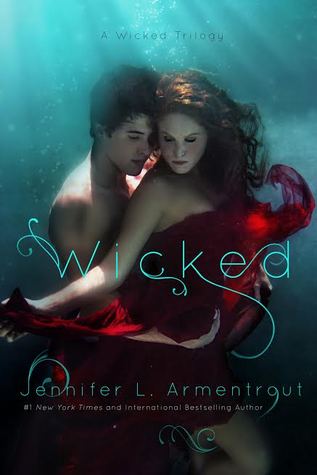 Wicked By Jennifer L. Armentrout. I'm a huge fan of Jennifer and it was quite sad that this book didn't worked out  for me. Wicked started off good but later the story went downhill because everything became predictable and I had expected something new. 
Chiu Chow Dumpling: A book that features elements of land and sea: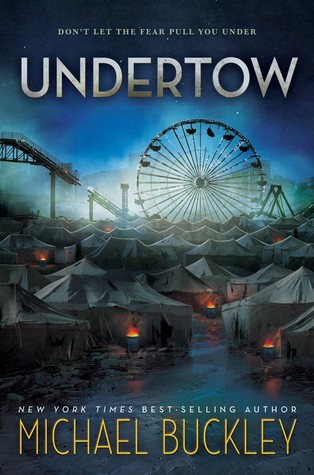 I have so many books that features elements of land and sea but I choose Undertow by Micheal Buckley. This book is quite different from other merfolk books. It is a total perfection and I loved everything in it.
Rice Noodle Roll: A favorite multi-layered character you've read (i.e. Traits? Skills?Morally Ambiguous?)
I would choose Meda Melange from Soul Eater's Trilogy by Eliza Crewe. She is a kickass character who has multiple personalities. she is funny, sarcastic, cunning, traitorous, hilarious and snarky as hell. She's quite different from the other YA female characters because she's isn't entirely a goody-goody character and that's what made me love her.
Shrimp Dumpling: A book with a transparent blurb that gives the story away
 BLURB: Sometimes, blackmail is the only weapon a girl has…
Haley Patterson has had a crush on golden boy Bryce Colton for ages. But when she hears a rumor that he hooked up with her she gives him a choice: be her boyfriend for a month to show other guys that she's dateable—despite her overprotective and very intimidating brothers—or deal with the angry, cage-fighting boyfriend of the girl he actually did hook up with.
Bryce didn't know the other Haley even had a boyfriend. He was just trying to get his ex off his back. And now, not only is he being blackmailed, he's being blackmailed by an honor student. His new "girlfriend" has two three-legged dogs, her father mows grass at the country club, and she's…well, difficult. And different.
Can something so fake turn into something real?
Blackmail Boyfriend By Chris Cannon. From the blurb we can predict the whole story. The girl blackmails the boy to be her fake boyfriend and while being a fake boyfriend, the boy gets to know more about the girl and realizes how different she was from the other girls and starts to like her. Later there would be some drama and finally they get together and confesses their feelings towards each other. The kiss and The END.  Even with the predictable plot, it wasn't entirely bad because it was entertaining enough to like it.
Steamed BBQ Pork Buns: A book that is fluffy on the outside but packs a punch of flavor (e.g. Message? Depth? Controversy?)
The Start Of Me and You may look like fluffy contemporary read but it was so much more than that. The main aspect of this story is all about second chances of finding love and happiness. It seemed so realistic and Emery Lord has beautifully portrayed the importance of family, friendship and love in it.
Chicken Feet: A book with divided opinions
For this, I would choose Simon Vs The Homo Sapiens Agenda by Becky Albertalli. It is one of the top hyped book and I've seen so many people loving it but there are also some readers who found it boring. I liked it too but I didn't enjoyed it as much as the other readers who loved it. 
Lotus-Wrapped Sticky Rice: A book you've received/given that was nicely packaged
The Winner's Curse By Marie Rutkoski. I've received this book as a gift from a friend. I've heard so many great things about this book but I haven't read it yet because I'm going to wait until the final book is released. 
Egg Custard Tart: A book that uses simple ingredients and clichés but executes it perfectly
The Fill-In Boyfriend By Kasie West. I just adore this book. The characters were so cute and adorable that I can't help liking them. It does have a simple plot but it was executed really well and I loved every moment in it. 
Mango Pudding with Evaporated Milk: Any book recommendation + beverage/snack that's a winning combination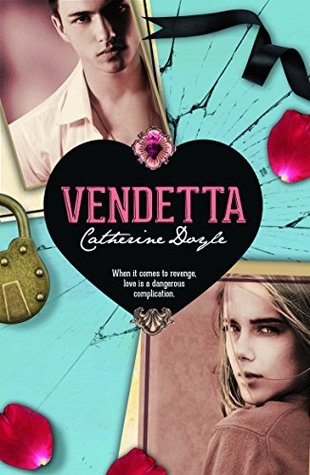 Vendetta By Catherine Doyle is a first installment in Blood For Blood trilogy. It was truly an amazing book filled with non-stop action, thriller and romance. It is a modern retelling of Romeo & Juliet with mafia twist. If you haven't read this book yet then I highly recommend you to read it. 
Basically, I don't eat anything while reading but if I had to pair it with a perfect snack then I would choose Dark Chocolate.
Fried Sesame Balls: A book with embossed text/design you just love to run your fingers over
It's definitely A Court Of Thorns And Roses By Sarah J. Mass. I just love this book and it's gorgeous cover. I can never get tired of looking at the cover and running my fingers over it.
Dim Sum Steam Cart: The type of carrying bag you use to bring books around(take  a picture)
I don't have any specific carrying bag for books because I rarely carry my books around. I do carry my kindle almost everywhere but for paperbacks and hardbacks, I'd like them to be stay safe in my shelf.
---
I TAG
Alicia @#Love Books
Emma @Emma The Book Lover
Enisha @Bookalicious Blogs
Lovelene @These Trapped Words
Meg @Magic Of Books
Mariania @Book Is Glee
Poulami @Daydreaming Books
Prima @Panda Hearts Books
T.K. Lawrence @Read It Or Not Reviews
Veda @Bookzillian Society
I hope you guys have fun doing this tag! ❤
Feel free to disregard it if you've already done this tag or not interested in it.
Until Next time and Have a great day! 😀